Doughnut Holes At Darlington House
News
May 01, 2009 04:47 PM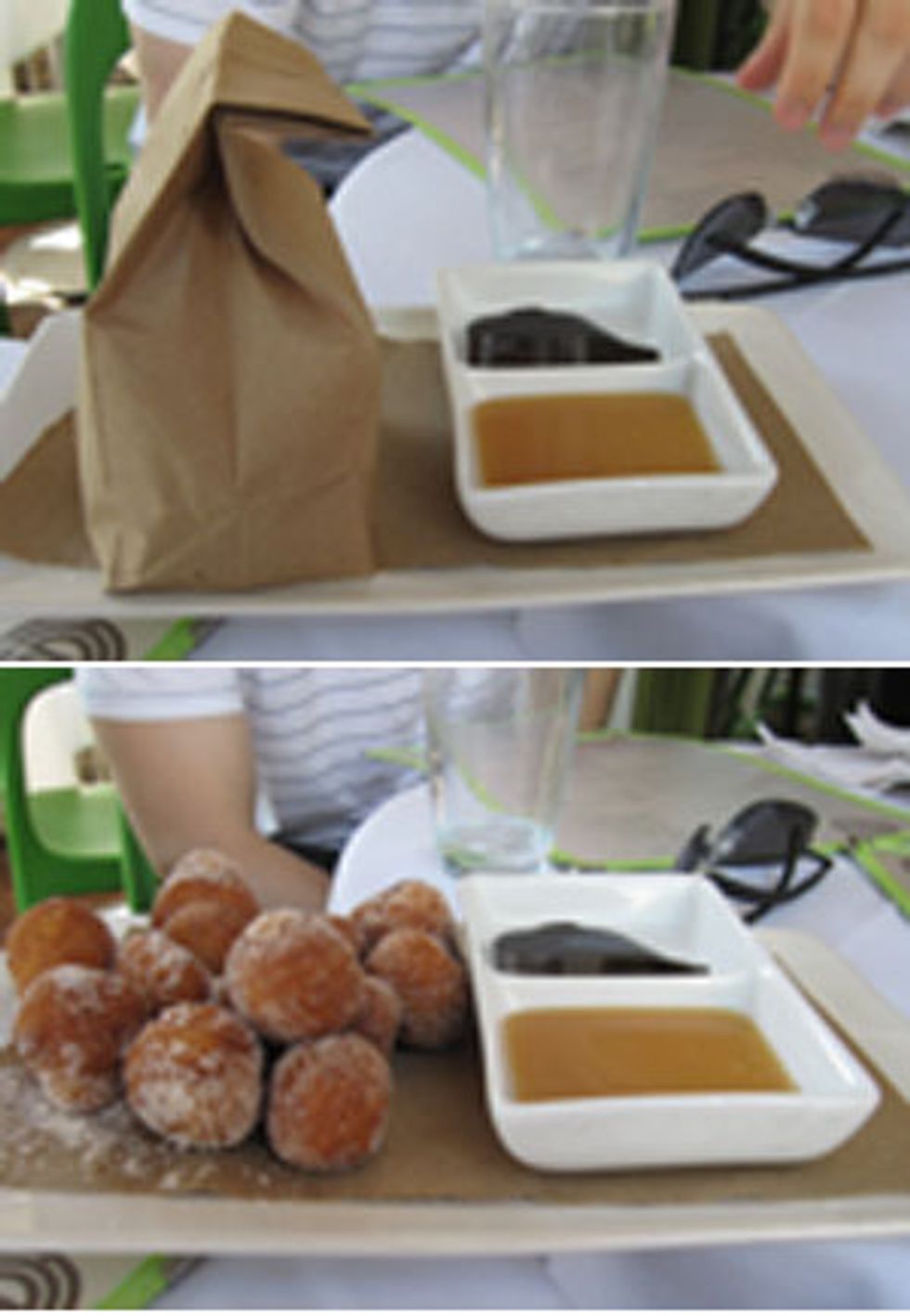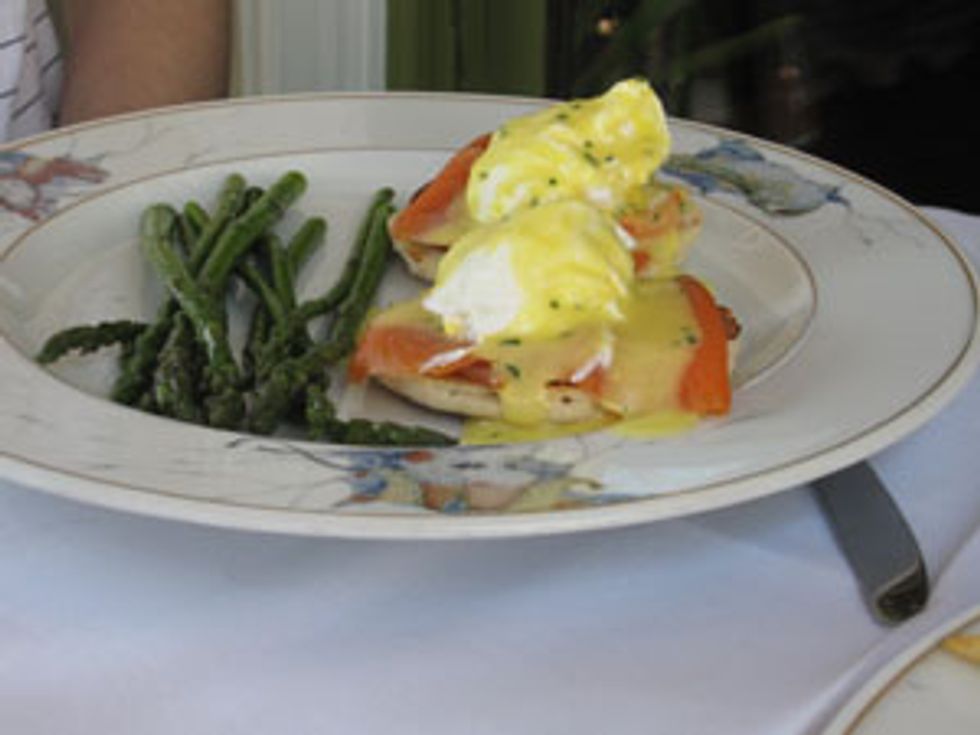 Darlington House opened to high expectations last year when it replaced the popular Childe Harold on 20th and Connecticut, north of Dupont Circle. Unfortunately, Darlington, despite its pleasant outdoor seating, fails to live up to expectations.
---
Like many other brunch establishments in the District, Darlington House offers homemade doughnuts (in this case, doughnut holes) as an excellent shareable brunch accompaniment.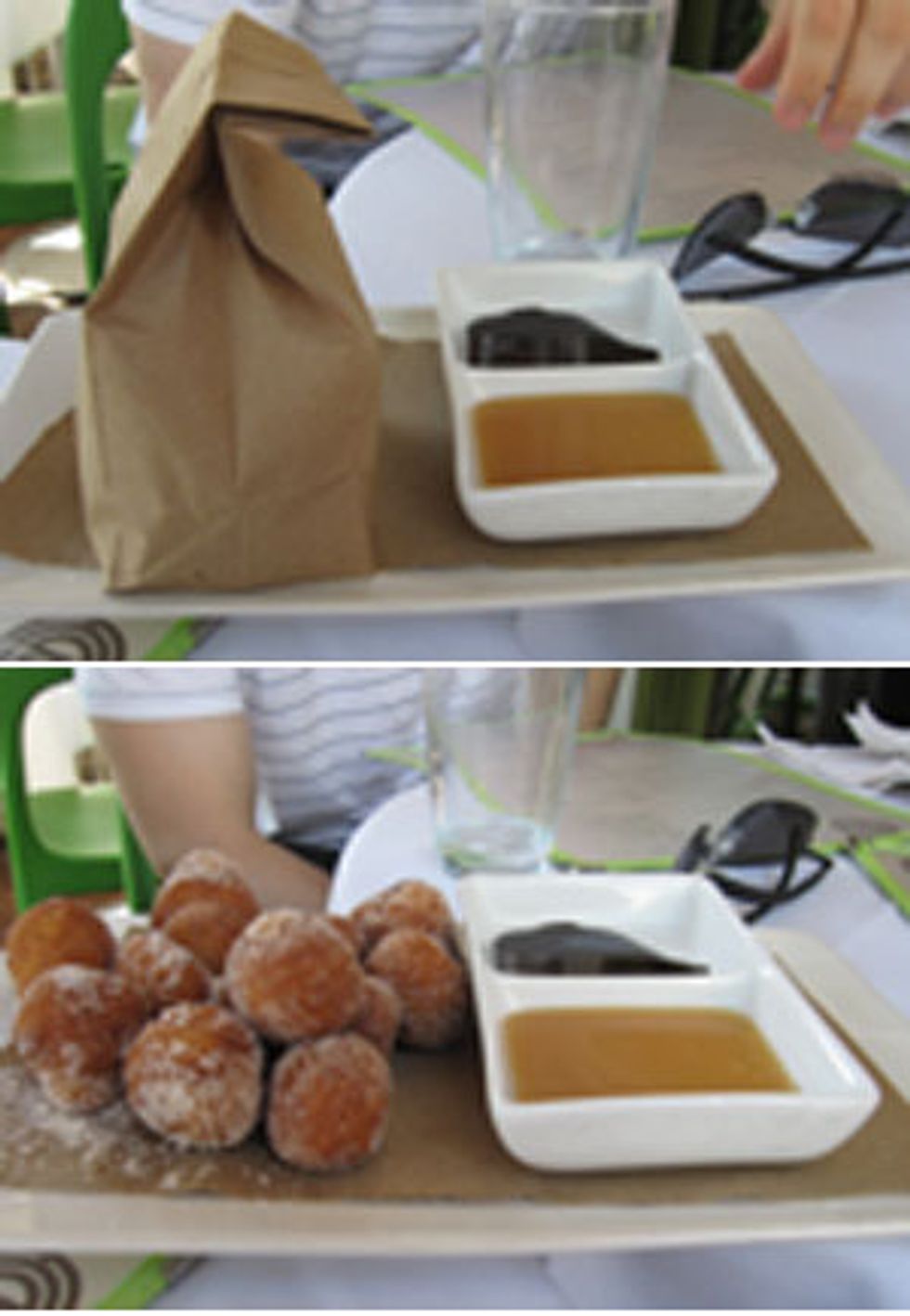 These holes, strangely, are delivered to your table in a paper bag, but once removed from said bag, are warm, fluffy, and delicious, and come with both chocolate and caramel dipping sauces.
The rest of the food is adequate, but not exemplary. The highlight was the smoked salmon eggs benedict. The eggs were nicely poached, topped with a light hollandaise, and served with a side of in-season asparagus. Oddly, though, the eggs were placed on top of both smoked salmon and ham, as if the chef thought I ordered a traditional benedict but then thought "Oh did he order it with smoked salmon? I'll throw some of that on there too just in case." Nonetheless, it was a nice dish.
The omelets were also pretty good. The eggs were nice and creamy and the fillings were fresh -- I recommend the Connecticut Avenue Omelet, which is served with ham, goat cheese, and tomatoes. However, it came with a meager amount of breakfast potatoes and dry toast without any butter, jam, or cream cheese in sight.
The service was poor -- it was slow and unhelpful despite the restaurant not being that crowded. Darlington House is a decent choice if you sit on their patio on a nice day, but don't expect above-average food.
Darlington House, 1610 20th St. NW, Washington, DC 20009, (202) 332.3722.