Drinking Just Got Easier
News
August 11, 2009 11:10 AM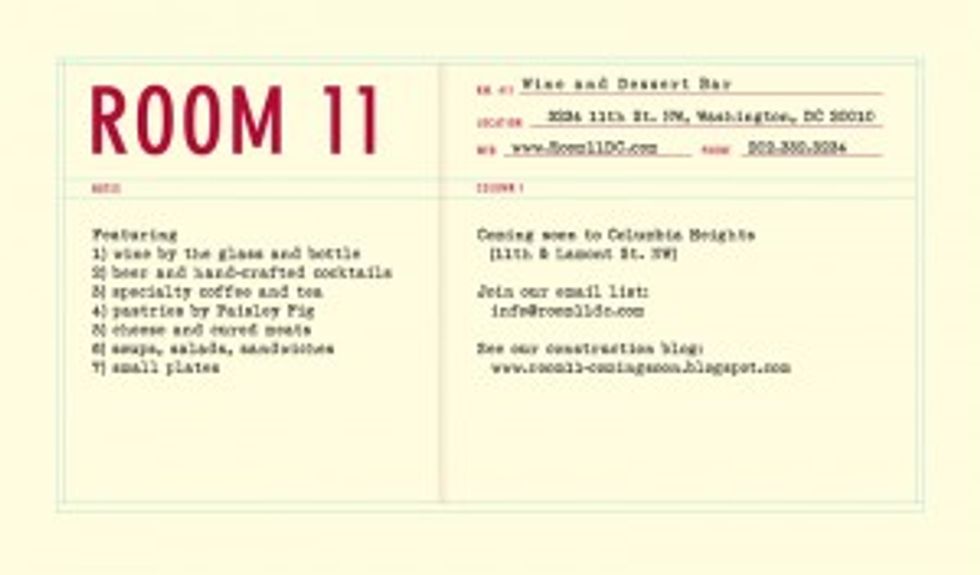 A new wine bar, Room 11, just opened in the District, and it's in Columbia Heights! We don't lie, neighborhood is changing FAST. Located across the street from a laundromat and a small local grocery store (which, according to the owner of Room 11, will surely start selling tonic water and upscale wine to cater to the new folks in the hood), Room 11 is a nice little addition to the area. But don't expect anything too exciting.
---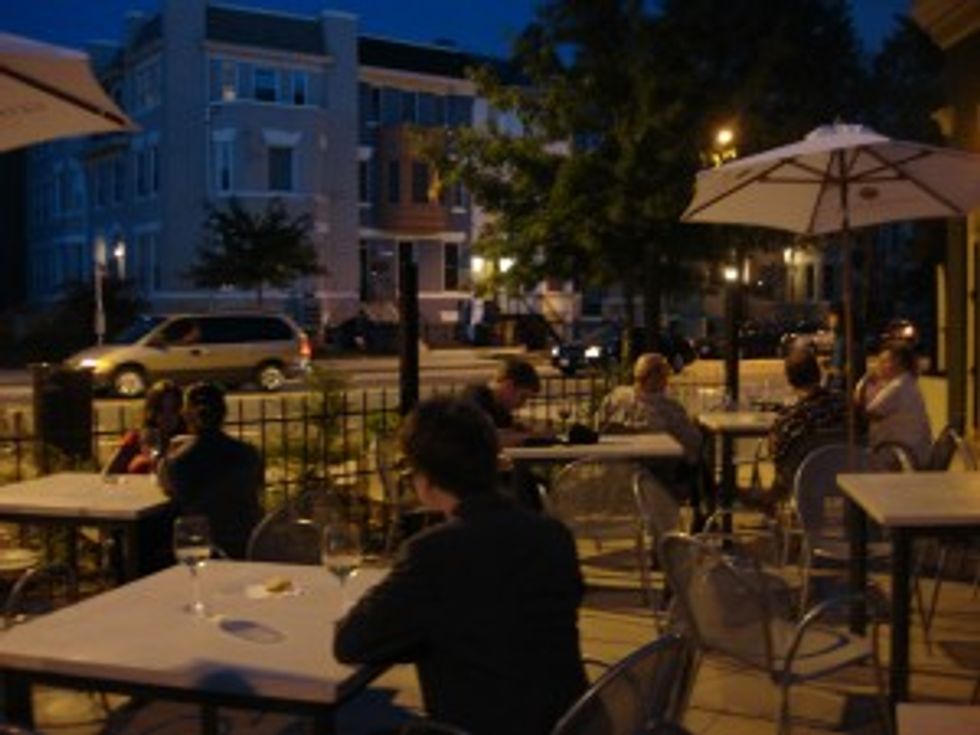 Breaking down Room 11, you get the following: cramped indoor area, open enjoyable patio, large selection of reasonably priced wines, lots of cheese, and lots of awesome desserts made with cheese.
The inside is very bare and simple. Wine bottles are logged into the wall and make up most of the decor, aside from a few shelves that have knickknacks on them.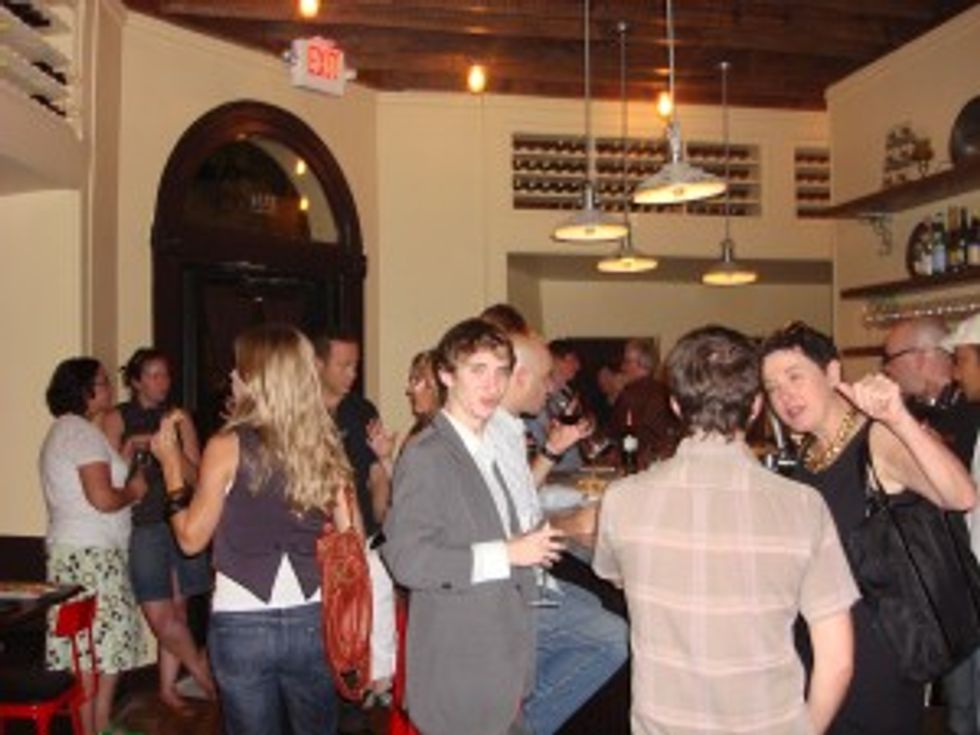 Why yes, that is intern Riley inside the bar and he would like everyone to know that he arrived ON TIME to the press opening and that he did NOT get lost.
Thing about wine bars, is that they're 'scene places.' Dark and mysterious lairs, where deals are made, and people talk about Kant and other fancy things. The inside and the outside of this place are chill and uninteresting.  That it's not really all that classy makes you wonder what it adds to a neighborhood that already has a happy, nice chill spot, Wonderland.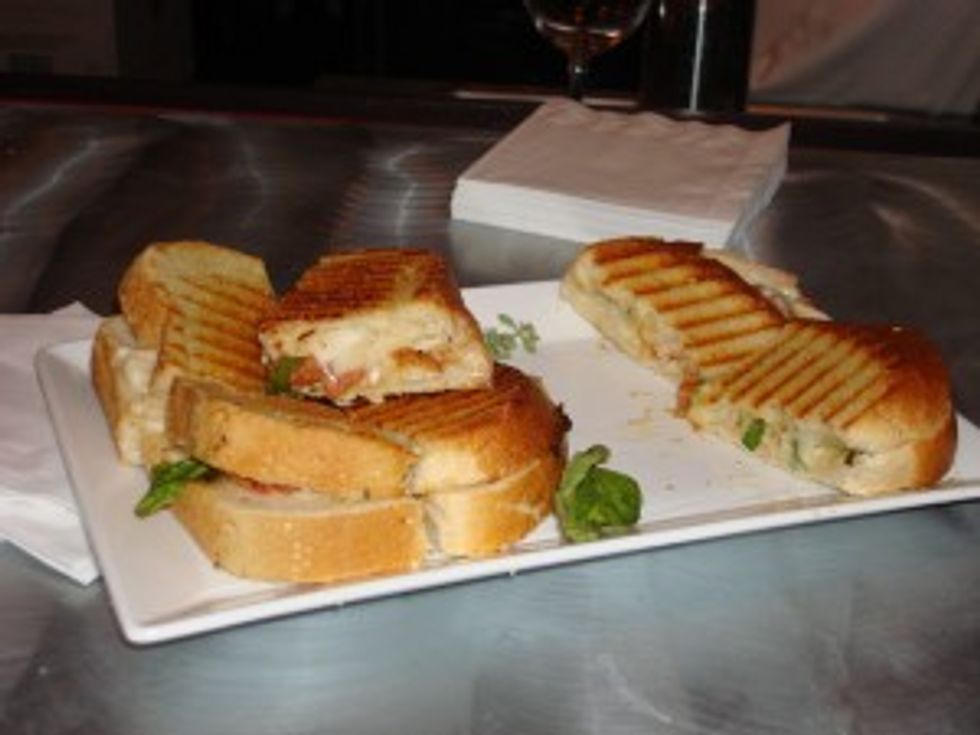 Moving on to the food and wine… Again, plenty of selection when it comes to wine, including sparkling wines and dessert wines. Glasses start at $6 and aren't more expensive than $12. The draft selection is small, but what you would expect from a wine bar? The food is simple, and cheesy. They offer a cheese plate at $13, which includes a selection of three cheeses; paninis (super cheesy) that come with a side salad for $10; and small bites like marinated olives, Tunisian meatballs, and wild mushrooms and leeks for $4-$10 (these options unfortunately lack cheese).
Most importantly, the dessert is out-of-this-world. We wouldn't necessarily stop by for dinner, or for the random small bites, but we could eat the honey goat cheesecake for-e-ver.
Not sure if Room 11 is really exciting enough to do well, and there is also the fact that the owners are a bit too comfortable with driving their neighbors out of the area. Regardless, it's a fine spot and we wish them the best of luck.
Room 11, 3234 11th St NW Washington, DC 20010, (202) 332-3234.