Drunk Michigan House Speaker Rides Bicycle, Totes Gun To Impress His Children
News
June 30, 2010 02:05 PM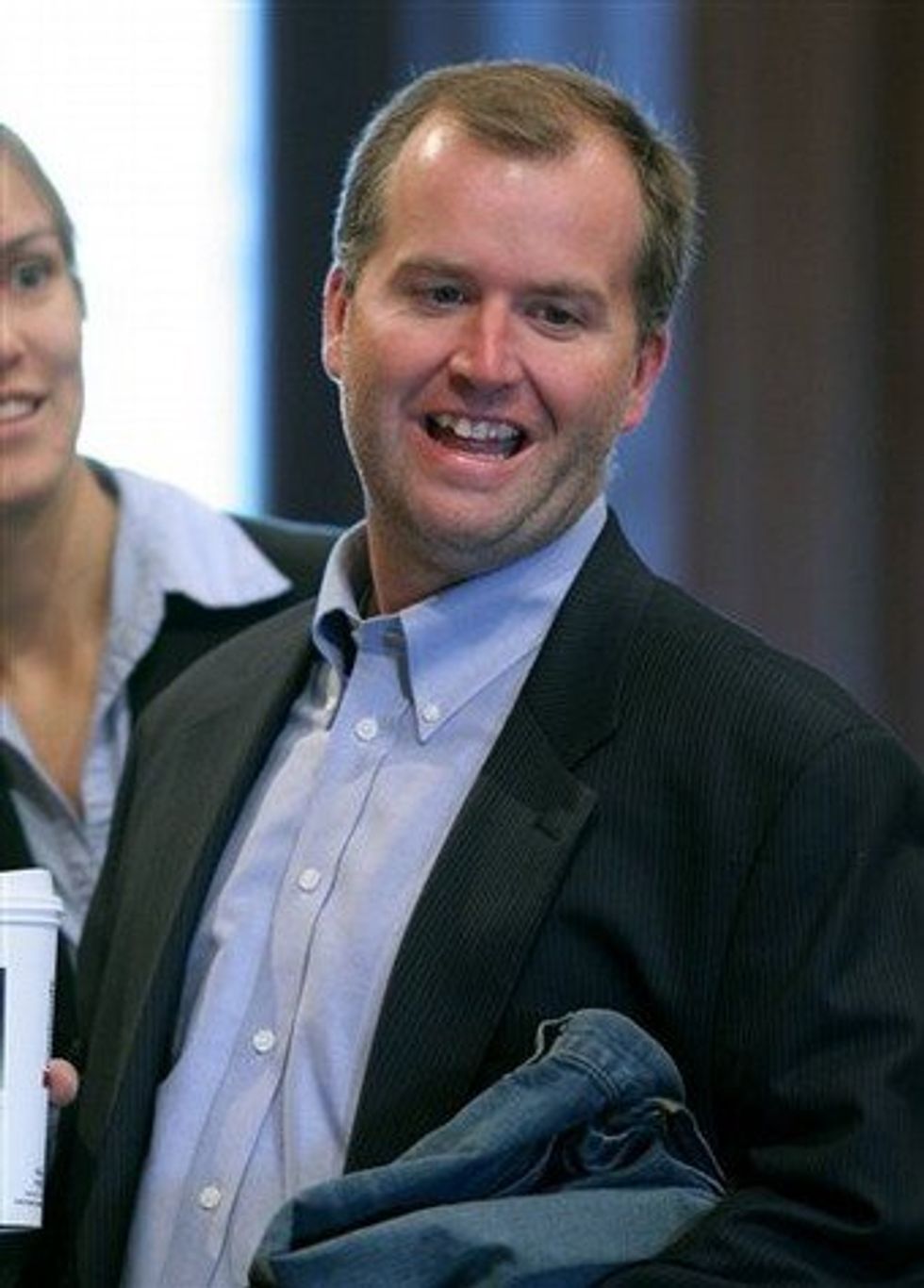 Former Michigan Speaker of the House Republican Craig DeRoche was arrested Sunday morning after friends and family called police because DeRoche was drunk and carrying around a gun,the Detroit Free Press reports. This happened because DeRoche's wife was out of town, and when that happens, you have a license to get drunk and ride bikes with your three children and then break into your own house, get a loaded .40 cal out of your safe, and wave it around in front of your children so they finally respect you.
---
When police arrived shortly before 1 a.m. Sunday, DeRoche was holding one of his children and told police he had done nothing wrong. They were able to convince him to put down the child before arresting him.

Police took DeRoche to Providence Park Hospital in Novi to administer a blood test, which revealed a blood alcohol level of 0.13
0.13? That's it? It's pretty impressive to be this crazy at that level. Well done, Craig DeRoche. You didn't do anything wrong. Exercise that Second Amendment! And that Twenty-First Amendment! Any old Republican politician can tote a gun and bottle of moonshine at once to impress the base, but few have the skills to also hold a small child, showing off one's family values.
DeRoche also was sentenced for a DUI two weeks ago, of course. And there is no mention of child services getting involved in this, which is the right thing to do, because this man is very impressive to his children.
He has a sad, discontinued blog. There is a post in which he claims to be good friends with Mitt Romney.
Anyway, THIS IS WHAT HAPPENS WHEN YOU PASS TERM LIMITS.