Drunk Pennsylvania Bitter's Post-Election Rage!
News
November 06, 2008 09:19 AM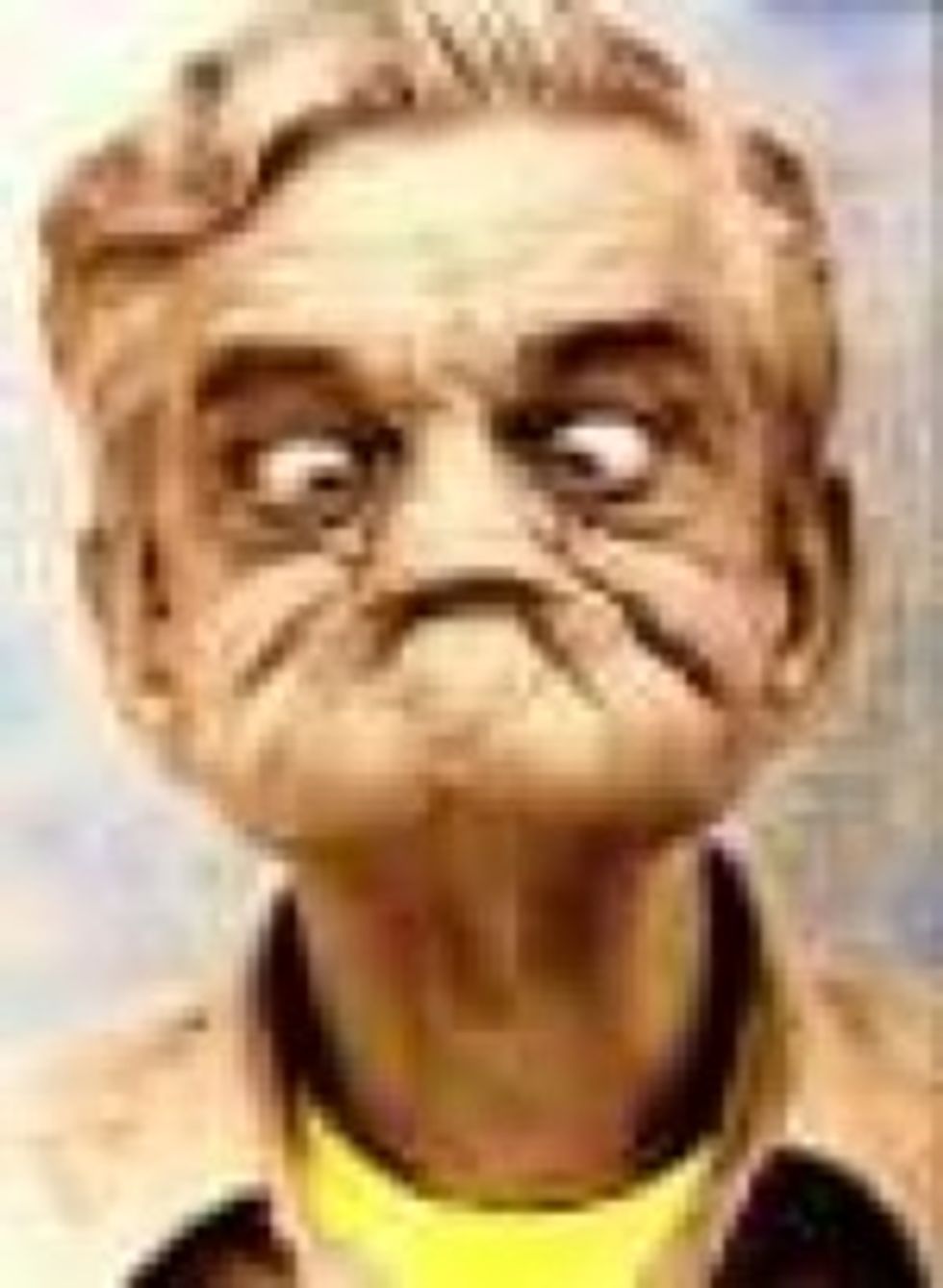 While millions of FOX News viewers were busily fantasizing about the inevitable race riots that would leave Oakland, Philly, Detroit, and Chicago in smoking ruins following Barack Obama's crushing defeat Tuesday night, nobody thought to wonder what would become of the bitter Klingons who might be sad if Barack Obama actuallywon. Well, here's your answer: they get drunk and bite people's noses and then just sort of ... fall over.
---
A very angry old man in northeastern Pennsylvania got wasted in a bar Tuesday night because he did not support Barack Obama for president. This old gentleman drank so very much that he assaulted somebody with his cane and bit another bar patron on the nose and ended up on the ground, cursing. Fuck it we will just block quote the whole embarrassing tale:
Police were called to Pizzle's Bar on Cherry Street at about 2:20 a.m. Wednesday for a man, identified as [Alexander] McKenna, swinging a cane at other patrons.

Police found McKenna on the ground yelling obscenities, the criminal complaint says.

Joe Blight and Ronnie Blight told police, the criminal complaint says, that they were inside the bar when McKenna began screaming obscenities about President-elect Barack Obama winning the presidential election.

McKenna walked across the bar and bit Joe Blight on the nose, and swung his cane at Ronnie Blight, according to the criminal complaint.

McKenna told police, according to the criminal complaint, that he was drunk and upset Obama won the presidency, and took out his anger on the Blight brothers.
The only way for President Obama to "heal this nation," as he's always promising to do, is to make Alexander McKenna the White House Chief of Staff. Rahm Emanuel will understand.
Police: Man assaults bar patrons over Obama win [The Times Leader]