Dumb Alabama Senator Calls Blacks 'Aborigines' On FBI Wire
News
June 17, 2011 04:48 PM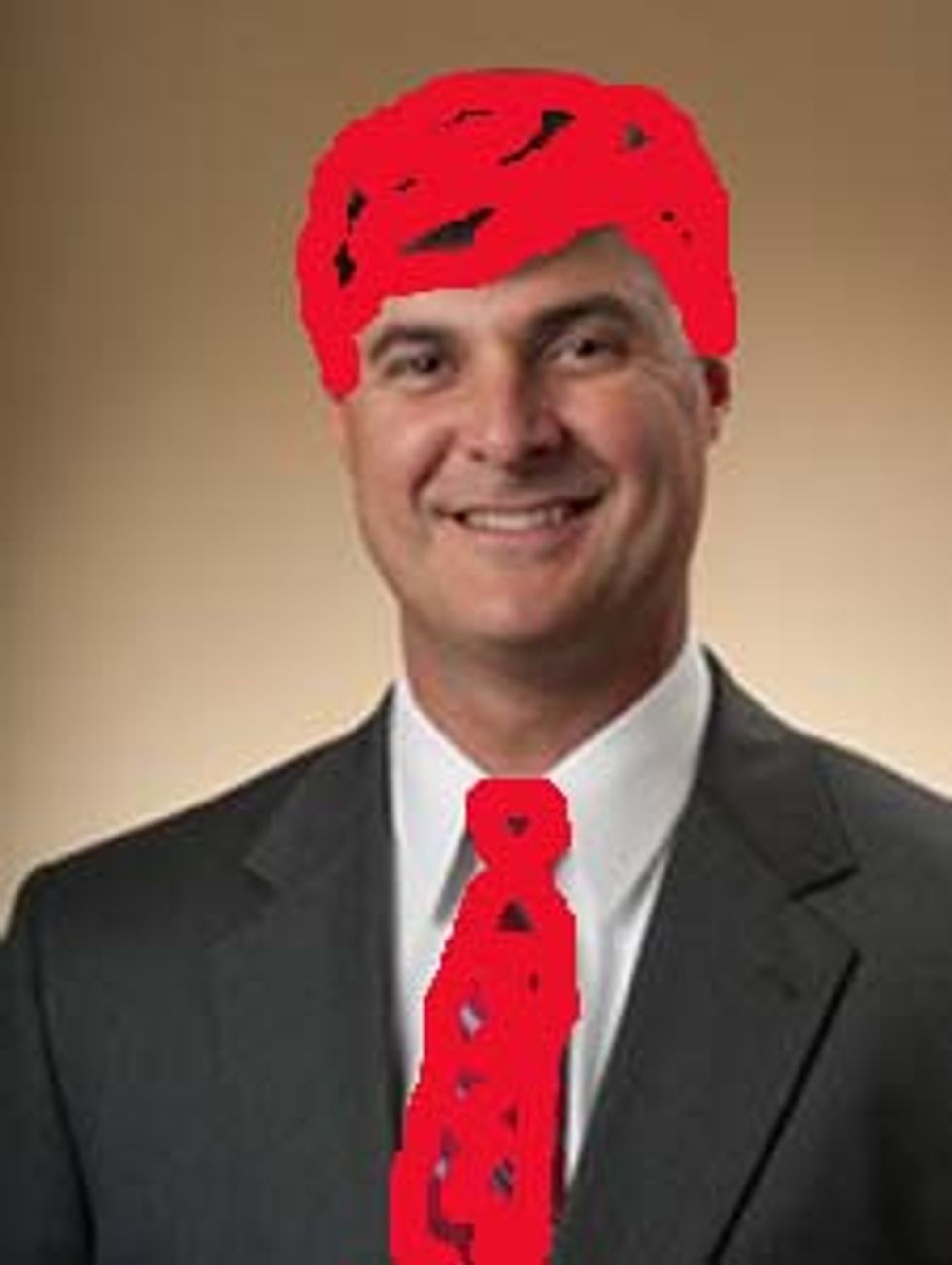 Throwing around racial slurs is such second nature to members of the Alabama GOP, they cannot even remember to filter themselves when they arewearing around FBI wires during corruption investigations that forever record their drawling abuses of human language so they can be played back to grand juries. When state Sen. Scott Beason was told that he had appeared on a transcript of a recorded conversation about gambling corruption calling all black people "aborigines," he did the decent thing and responded with an apologetic, "oh, huh, don't remember that, must have said it." IMPORTANT FACT: there were no cameras there so does anyone really care? No, no cameras, just some bad audio, EVERYBODY IS SAFE. (It is called The Rod Blagojevich Theory of Committing Atrocities.) Post-racial America, everyone!
---
From the AP:
A defense attorney for indicted casino owner Milton McGregor presented a transcript in court Wednesday from a recorded conversation that Republican Sen. Scott Beason of Gardendale had with two other GOP legislators. The three were joking about economic development in predominantly black Greene County and the customers at one of the county's largest employers, the Greenetrack casino in Eutaw.

"That's y'all's Indians," one Republican said.

"They're aborigines, but they're not Indians," Beason replied.

When quizzed by defense lawyer Bobby Segall, Beason said he didn't recall recording the conversation, but he didn't dispute its accuracy.
Indians, black people, Kenyans, they are the same at being exploited, which is very good at it. Exactly zero people are shocked that Alabama Republicans are a bunch of racist scum, so oh YAWN FRIDAY NEWS CYCLE it's time to go to bed, or die, or drink. Good luck, Alabama. [AP]