Eat Where No One Else Is Eating
January 26, 2010 06:20 PM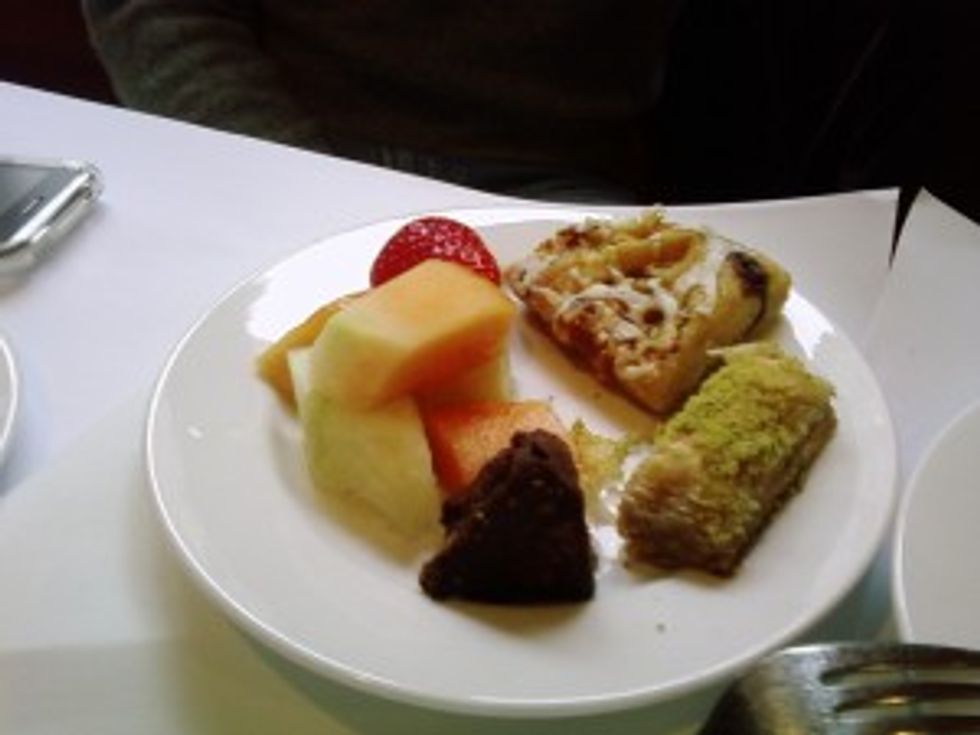 Normally when a restaurant is empty, well, it's a bad sign and means that the food probably tastes like poison. But, this is not always the case: we bring you Levante's, an empty Mediterranean restaurant that should not be empty!
---
We like Levante's because their all-you-can-eat brunch, which is served Sundays from 11AM-3PM, is just $18.95. For less than twenty bucks you can eat as many omelets as you want, and you can also feast on potatoes, shrimp, salmon, chicken, pizza bites and hummus. In fact, you can eat more hummus than any human should ever be able to eat in one sitting -- and, considering the fact that the bread is amazing, you probably will. Also of note: the coffee is bottomless and, for just two dollars more, you can get three mimosas.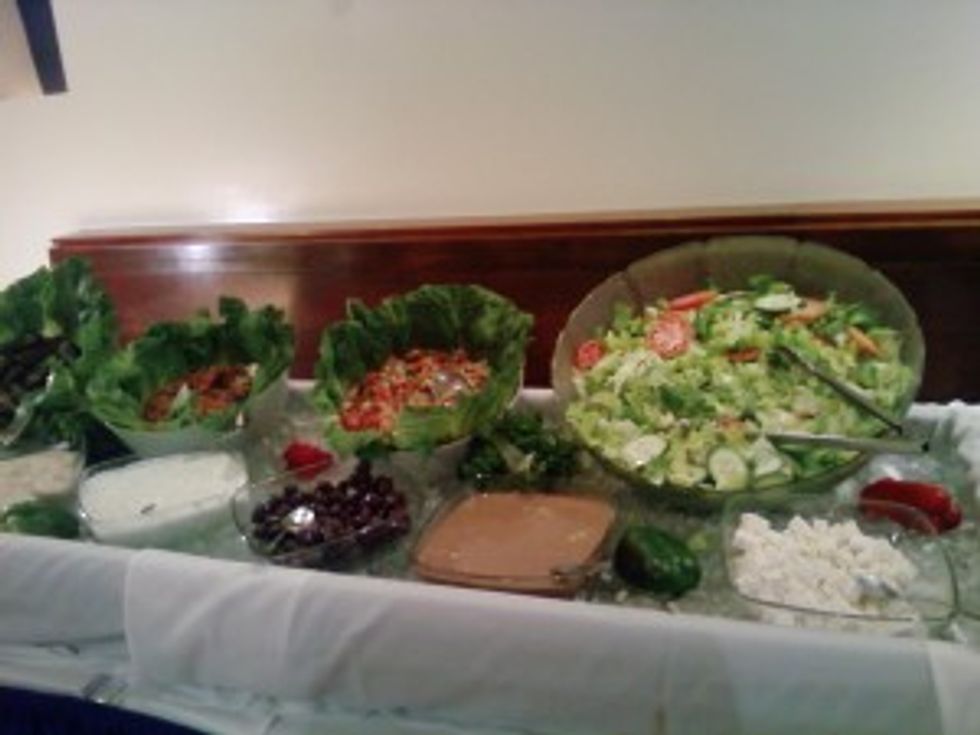 (The thing about the Mediterranean food: salad is considered a breakfast item. We don't judge, and the salads are good, but for those of you who are eggs, french toast and waffles kind of breakfast people, don't worry -- they serve all that as well.)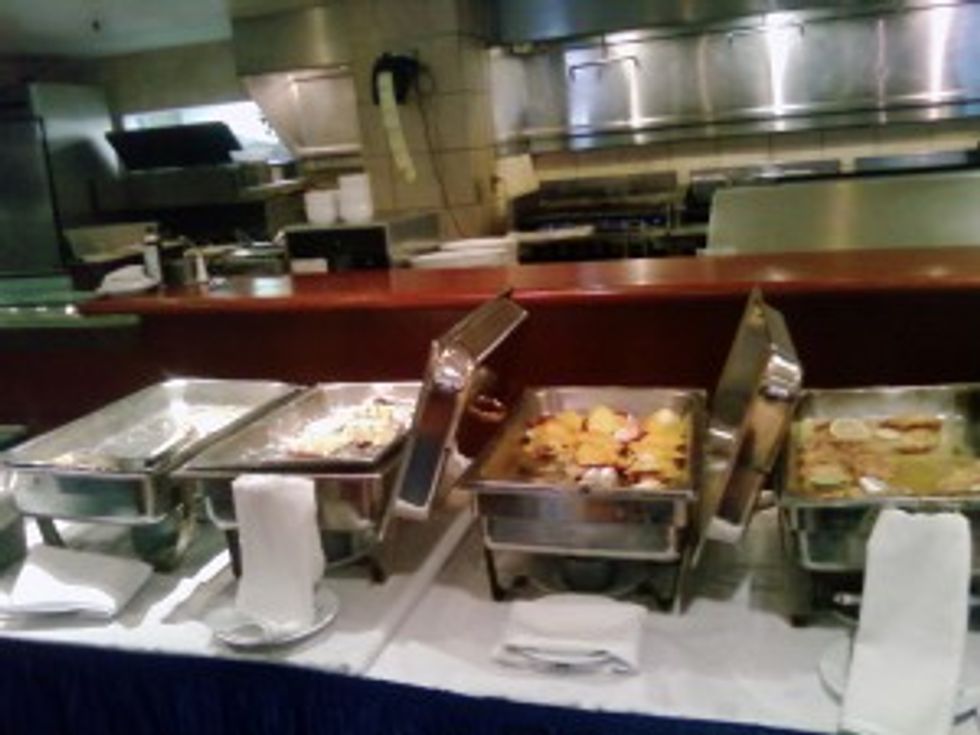 Eggs! That would be the eggs benedict, and, though it looks small and unappetizing, we swear it is very, very good. To its left is the french toast, and to its right, is salmon that is cooked in a delicious cream sauce.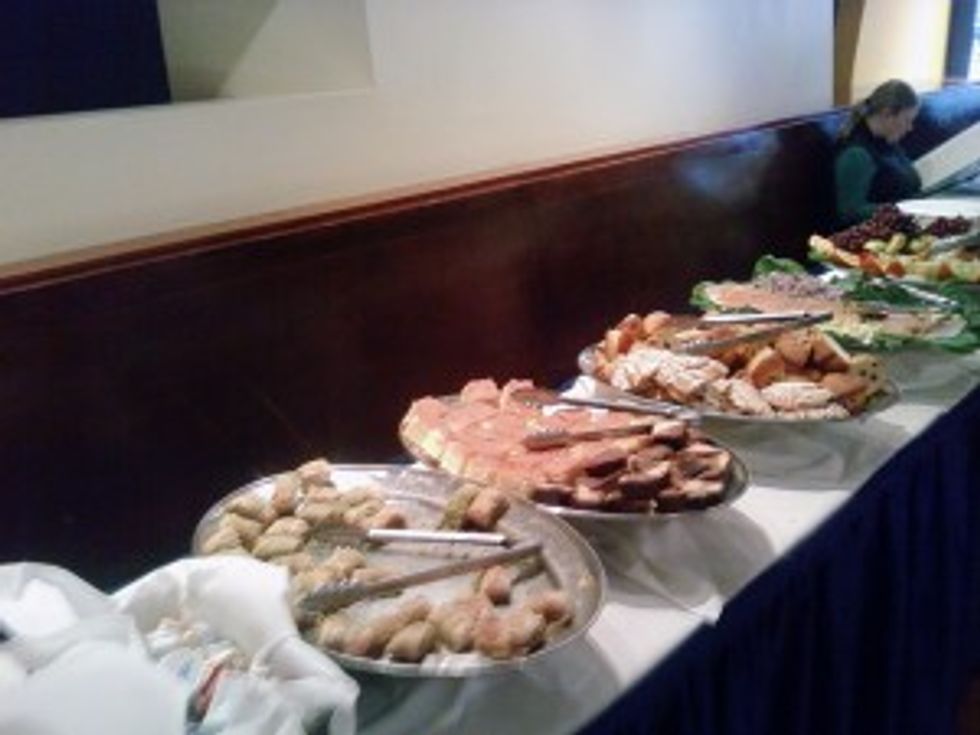 Going down the line we have baklavah, pound cake, cheesecake brownies, cookies, muffins, smoked salmon, fruit and a woman reading her menu. Not pictured: pecan pie, bagels and some of that amazing hummus, baba ghanoush, and tzatziki.
So let's recap: the brunch is cheap. It includes coffee and can include alcohol. The hummus is great, you can eat as much of it as you like, and, most importantly, you WILL get a table because it is empty for no good reason.
Levante's, 1320 19th Street NW, Washington D.C. 20036 (202)293-3244