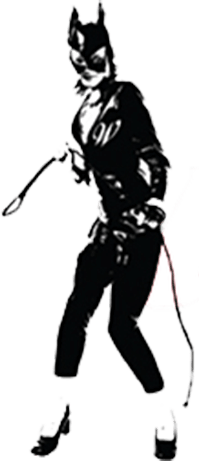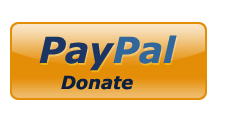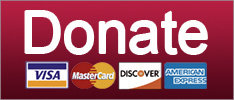 Elections
It's the Sunday Show Rundown!
With Wednesday and Thursday night's Democratic presidential candidate debates out of the way, we face the new challenge of this presidential primary cycle: Republican strategists' helpful hints about who Democrats should pick as their nominee! So Let's get started!
We begin over at CNN's "State of The Union" with Jake Tapper Brianna Keilar and the CNN panel discussion with Republican strategist David Urban. Urban decided to grace the panel with his "take" on the Democratic primary field:
URBAN: So I will just say this. As long as we saw the same tone and tenure in those debates where everybody is trying to out-left each other -- right -- you heard -- you heard Mike Shields here on -- earlier today saying like, the middle -- the most -- middle America, they hear -- they listen to stuff and they're rolling their eyes going, what are you peopling talking about? Like, this -- this Democratic field cannot get further to the left of one another. And as long as that occurs, there is nobody up there that's going to beat Donald Trump, I promise you that.
Yes, yes, everyone's a flaming socialist now -- just like that socialist President Obama who so socialistly signed the Affordable Care Act aka Romneycare. Here's some "radical leftists" duking it out on immigration:


So while Trump is the most extreme end of GOP radicalism, they have been slowly moving that Overton Window to the point that a lot of today's leftist Democrat policies were right at home with 1980s Reagan, who is now also a leftist Democrat per the Republican strategists. CNN political commentator Jess McIntosh:

MCINTOSH: This erroneous idea that some of these policies that are being perceived or portrayed in the media as super lefty are actually enjoying really widespread -- 50 percent of --
URBAN: Listen, you're talking about eliminating insurance --
(CROSSTALK)
URBAN: -- eliminating insurance for all. Hold on, hold on. Let's just be -- let's be very factual.
(CROSSTALK)
MCINTOSH: No. Fifty percent -- 50 percent of Republicans are in favor of Medicare for All.
URBAN: Stop, stop. This is a network that believes in facts. Let's get rid of ICE. Let's have open borders.
When they imagine a "centrist" or "working class American" (**cough** white men ** cough), they mean everyone that will agree with moderate Republicans. Here Urban offers up to Bakari Sellers and Jess McIntosh the name of a Democratic candidate that might agree with him:
SELLERS: David, there is nobody --
URBAN: John Delaney --
SELLERS: There's nobody talking about --
URBAN: Craziness --
SELLERS: First of all when we talk about Medicare for All there is a role for supplemental insurance and most people -- (CROSSTALK)
URBAN: Not according to most of those candidates up there.
MCINTOSH: That's not true.
I mean ... c'mon! John Delaney???!!! This guy? No, he's not the person.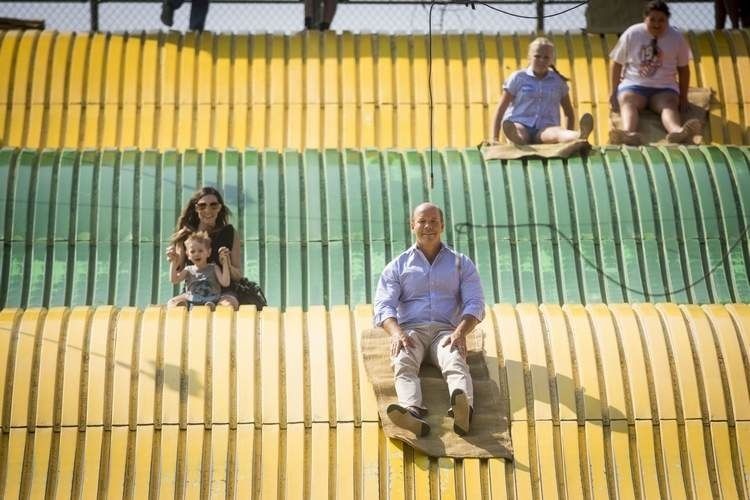 If you want to witness David Urban feebly try to make this case (while also really showing who they are truly afraid of **rhymes with Panama Paris**), watch the clip below:

Over on NBC's "Meet The Press," Republican Al Cardenas gave us his take on who Democrats should make the nominee after Chuck Todd brought up the latest David Brooks' column:
CARDENAS: I view this debate, Chuck, in the eyes of someone who was looking for a possible alternative to Donald Trump.
TODD: Somebody you want to support..
CARDENAS: Right. And so, who said things that I kind of liked? Amy Klobuchar. You know, Mike Bennet. Maybe even Congressman John Delaney. But, man, after the end of the two debates, I said to myself, "That stuff got nowhere." And so, yeah, there were a few things said that I could find an option for. But it didn't, man, it didn't make any ground.
This might be the most anyone has ever mentioned John Delaney's name. Same with Mike Bennet or Tim Ryan or the Other Tim Ryan. Thankfully, Democratic pollster Cornell Belcher was there to answer the David Brooks, Bret Stephens, and Al Cardenases of the world (while also answering why Biden is not THE ONE either):
CORNELL BELCHER: Because this, this annoys me to no end. Look, all respect to Brooks, we don't need you, right? We don't need you, right? We need to rebuild the Obama coalition, right? So, so when you talk about who's problematic -- and this is my problem with Joe Biden, my fear with Joe Biden that he's Hillary 2.0. Chuck, I sat in focus group rooms with younger voters, particularly younger voters of color. And they brought up the "superpredator" stuff with Hillary Clinton. And they said, "We cannot--" you know, they're not going to make the binary choice between the lesser of two evils. And I think the problem is Joe Biden becomes Hillary 2.0. We need a candidate who can inspire and bring back those young people and rebuild the Obama coalition, a majority coalition, back-to-back majorities built on young people and expanding the electorate. Not going back to the 1992 campaign again.
Watch the clip below for yourself:

This need for Republicans to tell Democrats who to select to beat Trump is best exemplified by Washington's second worst case of nepotism (after the Trump spawn), Meghan McCain:
She goes on this long rant about why Democrats should move to the right to give people like her a reason to vote for them... and then says "I'm a Republican. I'm going to end up voting for Republicans." pic.twitter.com/xFemC5mK57
— Parker Molloy (@ParkerMolloy) June 27, 2019
Or perhaps this point will be better understood by Al Cardenas, and the rest, by one of their very own. So here ya' go, Al! Listen to your better (and smarter) half:

I'm Republican. I despise Trump. I have no right to tell Dems who to pick. I'll vote for a #StumpOverTrump. As an American, I hope u don't nominate someone who honeymooned in Soviet Union, or guy who quotes Che Guevara, or loony spiritual lady who makes no damn sense. That's all. https://t.co/dzcvk5XH6f
— Ana Navarro-Cárdenas (@ananavarro) June 29, 2019
So until next time, remember this and have a week!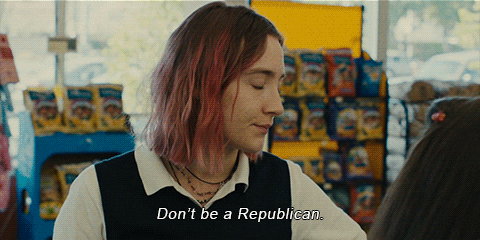 Ladybird has a lot of wisdom Giphy
Wonkette is ad-free and funded ONLY by YOU. If you are able, please fund us!
2020 presidential election
'But it's a CONSTITUTIONAL REPUBLIC, durr durr durr!'
With the first Democratic debate coming up tonight (join us here for livebloog, dummies!), Elizabeth Warren is out with yet another policy proposal, this time to guarantee that all Americans have the easiest possible access to voting in federal elections. A good bit of it overlaps with the House Democrats' proposal, earlier this year, to guarantee voting rights. But Warren goes even beyond that ambitious plan a bit, because she is a badass who wants elections to be fair and free from computer hacking -- and from less exotic forms of fuckery. Needless to say, her insistence that all Americans should be able to vote will be decried as some kind of power grab, because that's what it is: a plan to grab power away from the Republicans who have engineered electoral advantages well beyond their actual support among Americans. You can see the bumper stickers now: FAIRNESS ISN'T FAIR.
Keep reading...
Show less
2020 Congressional Elections
She's freaking out over the makeup guy.
Martha McSally is worried. Everything was coming up Martha when Arizona Gov. Doug Ducey picked her to fill the late John McCain's Senate seat. But now the junior senator has to hold that seat in 2020, and actual elections are where she has her troubles. Kyrsten Sinema, she of the fierce wardrobe, defeated McSally last year when they were running against each other for Jeff Flake's old seat. Arizona hadn't elected a Democratic senator since 1988.
McSally's likely challenger next year is Mark Kelly, who's a goddamn astronaut. We appreciate her service as an Air Force pilot but really, Kelly's been in space, where the Klingons are. Kelly's identical twin is also an astronaut. McSally has four siblings and none of them are astronauts or even her twin. She can't win this.
Besides, this is Kelly's campaign announcement video. When his awesome wife, Gabby Giffords, shows up, we just lose it. Why are we even bothering with an election?
Keep reading...
Show less
Elections
Why on earth are we recapping Bill Maher? Just lucky we guess!
Hey everybody, this weekend marked the 500th episode of "Real Time With Bill Maher," so let's take a look at the kind of stuff Maher has brought forth 500 times!
After the usual hackneyed monologue, Maher welcomed his first guest, historian Allan Lichtman. Lichtman authored 2017's The Case for Impeachment (self-explanatory). Lichtman also wrote a 1996 book (based on his 1981 prediction model) called The Keys to the White House, which introduced a historically based prediction system to determine the outcome of presidential elections ... and that's correctly predicted every election since 1981 (except for 2000, which didn't count). According to the system, if five or fewer of the 12 "keys" are met, the incumbent party (in this case Trump) wins. But if six or more are met, the challenging party (Democratic Party in this case) wins. Trump has three keys being met (Lost midterm, No foreign/military success, Not charismatic to anyone outside his narrow base). Lichtman also argues they have a fourth key (Scandal) IF the House begins formal impeachment proceedings.This should have been an enlightening interview and Maher should have been probing for more information from a historian he lauded for accuracy.
But Maher decided to focus on what he refers to a "dysfunction" while telling the accurate historian he's wrong! Oh man, what a total Maher!

Keep reading...
Show less
Elections
Look at this fucking Tim Ryan!
We have a 25th candidate running for the Democratic nomination. Former Pennsylvania congressman Joe Sestak is the 15th white guy who thinks he can president better than Elizabeth Warren or Kamala Harris. He's also the 10th consecutive Tim Ryan to declare his candidacy since Original Recipe Tim Ryan in April. It's a stampede of whiteness like a common Who concert. White male politicians are seeking asylum in the Democratic primary, and sanctuary is clearly not merit-based.
Let's see if Sestak's announcement video provides a single compelling rationale for his candidacy.
Keep reading...
Show less
Elections
Yes, yes, we really will get to the 912 craziest things President Brokebrain said to Chuck Todd in just a second. But the old codger was demented yesterday, he's demented today, and tomorrow's forecast calls for ... oh, hey, demented with a chance of senility! Anyway, we got distracted because Todd aired the interview in studio for a distinguished panel, and Dame Peggy had #Thoughts.
PEGGY NOONAN: Do you remember, on The Ed Sullivan Show, when we were little children, there was a guy who came and balanced plates? There'd be a stick. He'd put a plate up. He'd get it going.

TODD: Sure.
In point of fact, the last episode of The Ed Sullivan show aired before Chuck Todd or any of the other panelists were born. But, please, Madame, go on with this extremely apt analogy.
NOONAN: He'd get another, get another. And then he'd run back and forth, just trying to keep them all up. Balancing plates is part of the tone of this administration and of this president. Look, it's nonstop harum-scarum. Even something that, in the past, might've been as cleanly, logically handled as the Iran thing became nonstop harum-scarum. "It has this meaning. No, it has this meaning. I did it for this reason." He is exhausting. I think a threat for the president is that he tends to exhaust, not into submission, but into ultimate aversion. Many people in the middle, who'd like to, you know, be sympathetic towards him but just think, "Oh, my goodness. This is too much."
There you have it. Donald Trump is like a novelty act from the late '60s, all spinning plates and chaos. And you look for rhyme or reason, but there is none, because it's just a pointless distraction that grabs your attention briefly before it all comes clattering down and you're left standing there in a pile of broken crockery.
Sadly, Peggy Noonan got closest of all to acknowledging, in her own particular argot, the plain truth that Donald Trump is a mountebank, a card sharper, a flimflam man. He's an illiterate bullshitter who has flown by the seat of his pants his entire miserable life and can't string together a single coherent sentence. Forget NO CLOTHES -- the emperor is naked in a puddle of his own filth, eating belly button lint and babbling incoherently about people who left office years ago.
Keep reading...
Show less
Post-Racial America
Seriously, he needs to go away.
You probably don't think two credible charges of rape can have any positive impact on your life. You certainly can't imagine they'd provide a springboard to bigger and better things. But you're not Justin Fairfax, which is definitely good for your immortal soul. Fairfax is "thinking very seriously" about running for governor... of a state. That state is Virginia, where he is still lieutenant governor somehow. We suggested that Fairfax resign twice already, but he isn't listening to us. Besides, other people who we assume don't just live in his own imagination are more encouraging.
FAIRFAX: Many people a year ago would not have recognized me, now they really do. People come up to me at gas stations, they say, "Hey, we recognize you. We love you. We know what they are saying about you is false."
How do they know this? Were they present during the alleged events and can dispute the charges from Dr. Vanessa Tyson or Fairfax's Duke classmate Meredith Watson? Otherwise, they're just total strangers Fairfax encountered while filling his tank or ordering a Slurpee. "People I met at gas stations" are not expert witnesses.
Keep reading...
Show less
Education
Job training? Sure, to be a COP!
Sen. Kamala Harris introduced a bill Wednesday that would give people money -- directly! -- for job training. As is mandatory, it includes a clever acronym: the "21st Century Skills are Key to Individuals' Life-Long Success (SKILLS) Act." The proposal would provide individual accounts up to $8,000, which could be used for education or training programs as well as for transportation or childcare to allow people to attend such training. Harris's office says as many as 78 million Americans could be helped by the plan. Just as long as none of them sign up for "Trump University."
Keep reading...
Show less
2020 presidential election
Same shitshow, little bit louder, little bit worse.
Donald Trump held another great big slob picnic in Orlando, Florida, last night, where he "announced" the "start" of his 2020 campaign, which will be exactly like his 2016 campaign except for the minor detail that he's actually been in the White House since 2017, which is really a bummer, man. Still, it's no reason he can't run as an outsider who vows to protect everyday Americans who believe he's just like them. The rally was a mishmash of the same damn shit he's said a million times before, and the rubes loved almost every minute of it except for the boring parts when he talked about stuff he's supposedly achieved in office, because not even his supporters care about trade policy or tariffs. They want an enemy, and they want to be told they and Trump will destroy that enemy together because they are the real Americans. So that's what Trump gave them, again and again, a feast of fear and resentment designed to get them to the polls. It was enough in 2016, and Trump thinks it'll do the job in 2020.
If there was anything new in the speech -- which was mostly Trump reading from a teleprompter, plus the expected weirdass asides -- nobody has identified it. He complained about the press and the crowd chanted "CNN sucks," and he explained what a threat to the nation Hillary Clinton is -- in fact, he mentioned her eight times during the 80-minute rant.
Keep reading...
Show less