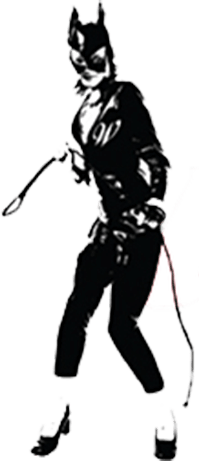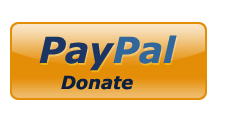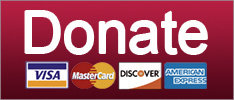 Elections
It's not 2000 anymore, bitches.
December 29, 2018 12:15 PM
Despite all the vast and rampant and extremely obvious vote fuckery that went down in North Carolina's 9th district in this November's election, Republicans were still very sure that their candidate, Mark Harris, was gonna get the seat he wanted. They figured it would all blow over eventually, and Harris would just go to Congress and everything would be fine and no one would ever discuss this ugliness again.
Alas, Incoming House Majority Leader Steny Hoyer announced on Friday that Mark Harris would in fact not get to be a Congressman, because cheaters should never prosper.
Via The Washington Post:
"Given the now well-documented election fraud that took place in NC-09, Democrats would object to any attempt by [Mark] Harris to be seated on January 3," Hoyer said in a statement. "In this instance, the integrity of our democratic process outweighs concerns about the seat being vacant at the start of the new Congress."

The statement came after North Carolina dissolved its elections board Friday without certifying the Nov. 6 results, leaving the fate of the seat in doubt days ahead of the start of the new Congress.

There won't be a new elections board until January 31st, and it's unclear whether or not there will be an interim elections board in the meantime to deal with this whole thing. A hearing was scheduled for January 3rd, where the board was supposed to figure everything out and decide whether Mark Harris was going to Washington or if they need to have a whole new election, but that may end up getting put off.
Republicans in the state appear confused and bewildered by the fact that anyone is even bothering to take this whole thing seriously.
David B. Freedman, an attorney for Harris, said the Republican has cooperated with the investigation and "looks forward to this matter coming to a resolution as quickly as possible so that he may serve the people of the 9th Congressional District as he was elected to do."

In a statement to WSOC-TV in Charlotte, Dallas Woodhouse, executive director of the North Carolina Republican Party, expressed confidence that Harris would be on Capitol Hill soon.

"We believe Mark Harris is the duly elected Congressman Elect and will be certified and seated sooner rather than later," he said.

Clearly, they are operating under the misconception that this is the year 2000 and Democrats are gonna roll over and go "WELL, if he really wants it, I guess we should just let him! He seems super excited about it and it would just be rude to keep trying to make sure this election wasn't fucked with." No one cares about being rude anymore -- at least not so much that they're going to let anyone steal an election to avoid being perceived that way.
Wonkette is independent and fully funded by readers like you. Click below to tip us!
Elections
Trump's not so proud to shut the government down anymore, and Facebook gave away all your shit. Your morning news brief!
December 19, 2018 09:23 AM
Morning Wonketariat! Here's some of the things we may be talking about today.
Keep reading...
Show less
Elections
December 18, 2018 12:44 PM
Since nobody else is likely to write a hagiography of Paul Ryan ever in history, the departing speaker of the House took to the Twitter machine today to post a series of videos telling America all about how he devoted his career to the greatest -- and only -- political achievement of the Trump Administration: passing the Big Fat Tax Cut for Rich Fuckwads Act of 2017, which ballooned the national debt, made disgustingly rich people more disgustingly rich, and led to a wave of stock buybacks with virtually nothing "trickling down" to the average worker, but that just means the tax cuts weren't big enough, doesn't it? We can hardly wait for the "Mystery Science Theater 3000" version, because this narcissistic crap is nearly as unwatchable as the Galt's Gulch Junior Academy staging of Atlas Shrugged.
Crom only knows how much taxpayer money went into making these self-serving little videos; they're all watermarked "speaker.gov," so they belong to You The Citizens. But no, you can't try to sell your share on eBay to exchange for a broken doll for Christmas. Ryan clearly viewed the videos as an Important Event, and even posted a "teaser trailer" for the series of short videos yesterday so we could all look forward to today like a bunch of fanboys. And who knows, maybe some Young Republicans somewhere put on their Ayn Rand costumes and held a viewing party. If so, we want pics.
So let's dive in and watch some of this historic series, which Ryan's people have given the vague but maybe-inspiring title "Decades in the Making." Hey, at least that's sort of honest, since it also applies to the Class War the GOP has been waging on behalf of corporations and the super-wealthy since Ronald Reagan in the 1980s, long before Ryan even started saving up his late father's Social Security death benefits so he could go to college and dream of slashing the safety net, for AMERICA!
Keep reading...
Show less
Elections
December 18, 2018 09:29 AM
The New York Times dropped a bombshell article Monday revealing what most of us already knew: Russia went all out to actively influence the outcome of the 2016 presidential election. Their very clear objective was to keep Hillary Clinton and her binders full of competence out of the Oval Office and install instead their orange rage puppet, Donald Trump. A disturbing number of white voters already believed Clinton was responsible for murdering Vince Foster, abducting the Lindbergh baby, and cancelling "Seinfeld," so much of Russia's disinformation program was focused on black voters.

Russia ran its influence campaign in 2016 through a St. Petersburg company called the Internet Research Agency. Robert Mueller indicted IRA's owner Yevgeny V. Prigozhin and several of the company's employees in February as part of the special counsel's ongoing investigation into Russia's attacks on our elections. They leveraged social media for their nefarious ends, spreading messages on Facebook, Instagram, Twitter, YouTube, Reddit, Tumblr, Pinterest, and Vine. They even went after the half dozen or so people still using Google+. These guys were thorough.

Keep reading...
Show less
Culture
Who's falling for this crap?
December 17, 2018 10:46 AM
The current Republican Party is full of white supremacists, indicted grifters, and Donald Trump. It's frankly embarrassing to hang with them if you're an old-school conservative who just wants to help rich people avoid taxes. So maybe it's time to move on? Facebook kindly targeted The Atlantic political editor Garance Franke-Ruta with ads this weekend about a shiny new political party, SAM. What is SAM? SAM stands for the "Serve America Movement," and it offers an alternative to both major parties, which it claims "only care about money and power." That sounds like a more accurate criticism of Republicans, who try to ignore the outcomes of elections when they don't outright steal them. SAM is instead pushing the "both sides suck" argument, which makes us wonder if it's a Jill Stein front.
But no, it's moderately worse than that. Business Insider reported back in April that SAM is the work of former staffers from George W. Bush's non-award-winning administration. Bush was previously the title holder of "Worst President Ever" until Trump, who was the next Republican to win. I detect a pattern. Some Democrats like to get nostalgic about the Bush era because of its noticeable lack of Scaramuccis. And yes, Bush himself seems like a decent, non-mobbed-up guy who shares candy with Michelle Obama. But Bush is also the same former president who supported Brett Kavanaugh's confirmation to the Supreme Court and lobbied wavering senators on his behalf. (He probably gave them candy too.) The rage-drunk Justice was also a Bush guy. Forgive my skepticism but I have trouble believing SAM could be anything but warmed-over neo-conservatism.
Keep reading...
Show less
Post-Racial America
Rudy Giuliani is funnier when he's (ALLEGEDLY) drunk, and Stephen Miller's spray-on hair threatens to shut down the government. Your morning news brief!
December 17, 2018 09:19 AM
Morning Wonketariat! Here are some of the things we may be talking about today.
Keep reading...
Show less
Elections
Michael Cohen's secrets, and Rudy Giuliani's (allegedly!) drunk texts! Your morning news brief!
December 13, 2018 09:18 AM
Morning Wonketariat! Here are some of the things we may be talking about today.
Keep reading...
Show less
Elections
Good news! One extremely bad idea appears dead for the moment.
December 12, 2018 01:40 PM
It's a day ending in existential dread, so we have more updates for you on the squalid carnival of election fuckery in North Carolina. As you'll recall, it looks fairly certain a Republican operative illegally messed with the absentee votes in at least one county (probably two), putting in doubt the 905-vote "win" by Mark Harris in the state's ninth congressional district. The state board of elections refused to certify the results, and last week, Democratic candidate Dan McCready withdrew his concession in the race, calling on Harris to tell what he knew about the absentee ballot scheme and when he knew it. The operative accused of illegal ballot tampering, Leslie McCrae Dowless, worked for a campaign consulting firm hired by the Harris campaign, and has a long history of shady absentee-ballot operations. It's kind of his speciality.
Keep reading...
Show less
Elections
Trump tries to change all the subjects, and Javanka are the Shadow Chief Of Staff. Your morning news brief!
December 12, 2018 09:18 AM
Morning Wonketariat! Here's some of the things we may be talking about today.
Keep reading...
Show less