Enjoy the Winter Thaw from the Roof of Tabaq
News
March 11, 2009 03:15 PM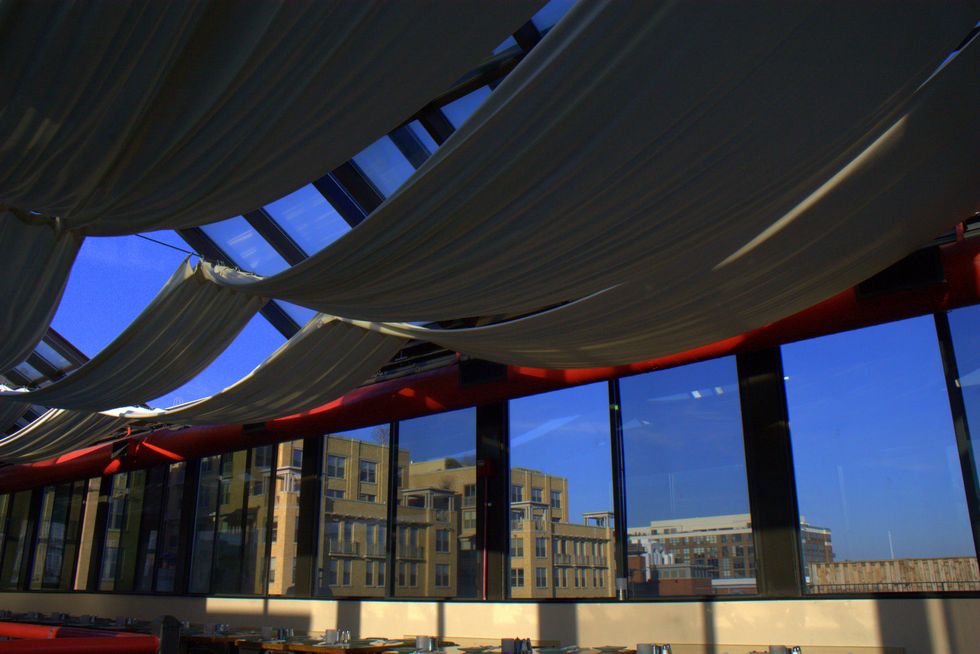 Winter will end, one day, and when it does, you should go to Tabaq's rooftop lounge to enjoy the lovely weather. The whole bar is wrapped in glass, with a retractable roof (!) they close in case of rain. Don't let the stout buildings of its U Street locale fool you; Tabaq has one of the best views in the DC.
---
In addition to its fancy glass crown, Tabaq is a regular restaurant and lounge that specializes in Middle Eastern food and girly cocktails. The drinks are slightly overpriced, with martinis at $13, mojitoes between $8 and $9, and beer starting at $6. They are all buy-one-get-one-free during happy hours, but only on the first floor of the restaurant (aka "the floor without the view").
The menu is divided into large and small plates, with most choices below $20. If you demonstrate a credible commitment to eat, you are rewarded with free bread and olive oil; otherwise you're confined to napkins, booze and scenery.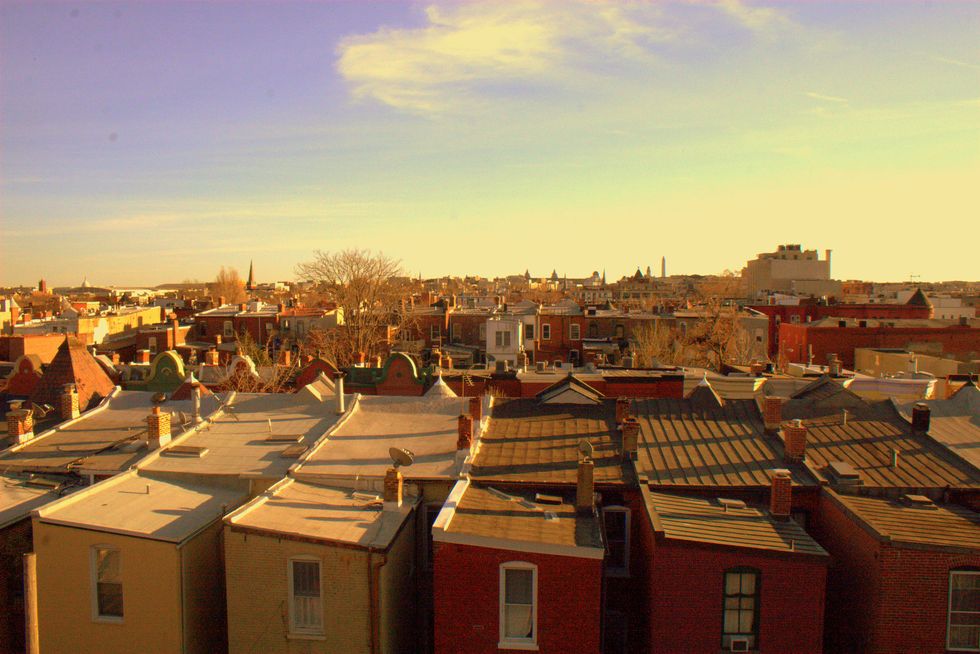 And, oh, the scenery! Everything we just said about drinks and food doesn't really matter, as you're paying more for the view than anything else. You can watch bums meander the alleys behind every other U Street bar, or you can divert your eyes to the magnificent vista of national monuments for which the bums are too lazy (poor) to ascend the stairs and admire themselves.
Happy hour goes from 5PM to 8PM, Tuesdays through Saturdays.
Tabaq Bistro, 1336 U St NW, Washington DC, (202) 265-0965.