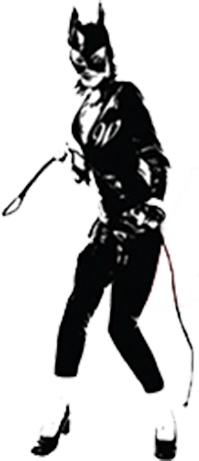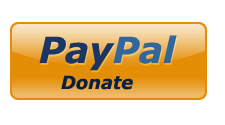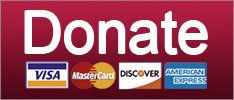 Environment
Wait, corporations care more about doing business than endless partisan war? Why?
February 13, 2020 11:44 AM
As Oregon — or at least its most populous parts — has become an increasingly blue state, Republicans just don't know what to do with themselves, at least when they're not auctioning off semiautomatic rifles to honor Martin Luther King. There are still plenty of red counties once you get east of the Cascade Mountains, but the people they elect to the state legislature have been in the minority for some time, and have largely been reduced to just blocking as much legislation as they can manage — even if it means they have to bug out of the state to block climate legislation. The worst thing about their new status as the party of permanent obstruction? In the case of their walkout to prevent a vote on the cap-and-trade bill last June, it worked.
But now, the GOP delegation in the state lege faces a dire new threat: Some of the corporations Republicans assumed would always be on their side seem far more interested in making money than in sticking it to the Democratic majority. On Monday, a bunch of Oregon's timber industry groups announced they'd reached an agreement with a bunch of Oregon environmental groups — over two dozen industry and eco groups all together — to work with a mediator on future legislation. The two biggest goals are passing updates to the state's outdated forest-management laws, and creating a "statewide Habitat Conservation Plan" that would govern protections for endangered and threatened species on private timber acreage.
The memorandum of understanding between the industry and environmental groups should finally break a logjam (not a literal one) on legislation this session to regulate aerial pesticide spraying. The groups agreed to work together on the bill, and if it passes, neither side will launch lawsuits or ballot initiatives to block it. When she announced the agreement Monday, Gov. Kate Brown said it's "a genuine show of good faith from everyone involved" and that it would make sure "all key voices will be heard" in future legislation. Industry and environmental-group spokespeople made similar statements about playing nicely together and getting things done.
And that's why Republicans in the state Senate feel outraged and betrayed.
Keep reading...
Show less
Everywhere Else News
And here comes Madam Guillotine!
January 27, 2020 11:29 AM
Puerto Rico has suffered a lot in the last three years. Well ... a lot more than they have suffered since they became a US territory (a fancy way of saying colony) since the end of the Spanish-American War in 1898. But things are starting to get revolutionary in Puerto Rico.
After Puerto Rico was hit by a late December string of earthquakes ranging from 4.5 to 6.4 in magnitude, and as thousands sleep outside, Puerto Rico was rocked by the discovery of a warehouse full of supplies by a citizen journalist in Ponce.

This discovery of much needed supplies collecting dust and expiring in a warehouse since Hurricane Maria in 2017 caused Governor Wanda Vázquez Garced to fire the emergency director and two other officials. But one of the fired officials, Puerto Rico's former Housing secretary Fernando Gil Enseñat, claims that Vázquez Garced knew about the unused aid, which prompted renewed calls for her resignation and protests not seen since the events leading to former governor Ricardo Rosselló's resignation. Now they've got a guillotine!
Keep reading...
Show less
Environment
January 15, 2020 09:18 AM
Despite the pillar-of-fire reminders from Australia that climate change is here, with devastating effects, 2020 is also bringing us some good climate news.
For one thing, despite Donald Trump's attempts to prop up the coal business, 2019 saw the second largest drop ever in the number of coal-fired power plants in the US. In fossil-fuel-humping Texas, the amount of electricity generated by wind in 2019 nearly equaled the portion of the state's power (20 percent) generated by coal, and wind power in Texas is on track to surpass coal power in 2020. That's partly due to the growth of wind, even with the Trump administration ending a clean-energy tax credit, but mostly, again, to the decline of coal. (Natural gas still accounts for 47 percent of the state's electricity, however.) And nationwide, coal consumption dropped 18 percent in 2019, which resulted in a 2.1 percent drop in US greenhouse gas emissions for the year -- a welcome change from 2018, which saw an increase. Even money management giant BlackRock has announced it will no longer invest in coal, resulting in a brief boost in pun futures.
And now, as the Energy and Policy Institute reports, two major big financial services outfits, the capital-est of capitalists, indicate that the sooner electric utilities shift from coal-fired plants to renewable power generation, the better for their bottom lines, and the better for ratepayers and shareholders. Why, yes, the magic of the marketplace can help the shift to green energy, although to get the reductions in emissions the world needs, we're still going to need a radical shift away from petrocapitalism.
Keep reading...
Show less
Environment
IT'S THE CLIMATE, STUPID.
January 14, 2020 01:38 PM
Australia's record-setting bushfires are still burning, and there are months remaining in the fire season. The fires are known to have killed 28 people so far, as well as over a billion animals, with a B. The smoke has reached South America. The EU's climate agency estimates the fires have released "400 megatonnes of carbon dioxide" into the atmosphere so far, and notes satellite data showing the planet's highest concentration of CO2 on January 2 was found over the normally "clean" South Pacific, generated by the fires in New South Wales.
The Australian government, led by Prime Minister Scott Morrison and the Liberal party, which in Australia is actually very conservative, possibly because of the Coriolis effect, seems stuck in George-Bush-After-Katrina mode, blandly insisting that everything will be fine and there's no need to get all upset about climate, because what even is that?
Keep reading...
Show less
News
The peace and unity candidate in a torches and pitchforks year.
January 13, 2020 01:32 PM
US Sen. Cory Booker announced today that he's ending his campaign for president after disappointing fundraising and not getting strong enough poll numbers for the next Democratic primary debate. Now he'll just have to settle for being the sexiest man in the Senate, although it's entirely possible that, at 50, the New Jersey whippersnapper just might still have a long political career ahead of him.
Booker announced his decision in an email to supporters with a video that highlighted some of his major campaign talking points about looking at the things that bring Democrats together, not the petty squabbles over little things that drive us apart.
Thank You youtu.be
With Booker's departure, the 2020 Democratic field now has only a single African-American candidate, former Massachusetts governor Deval Patrick, who's still out there competing with Michael Bennet and John Delany for the "Oh, they're still running?" prize. (Like, did you notice Joe Sestak and that other guy are already out? Neither did we!)

Keep reading...
Show less
Class War
January 13, 2020 11:14 AM
Amazon gazillionaire Jeff Bezos is having his company give ONE MILLION DOLLARS to help fight the bushfires in Australia, but is he getting the love and gratitude he so clearly deserves? Heck nah! For one thing, it's a million Australian dollars, which comes to far less in money money, about $690,00 US. And then there's the amount of the donation compared to where it's coming from, as Vice explains:
To put this number in perspective, Bezos is worth $116,000,000,000; the figure is equal to .00059 percent of his net worth. It is the equivalent of someone worth $50,000 donating 29 cents. Of course, it's not even Bezos's money. It's Amazon's money. Amazon's current market cap is $933,670,000,000. $690,000 is .000073 percent of $933.67 billion, which means that the donation hurts Amazon's bottom line as much as it would hurt a person worth $50,000 to donate three cents.
So yes, it's a big donation that dwarfs the annual income of most people But for Bezos and Amazon, it's the change that fell down behind the couch cushions while they were looking for the bigger change that had already fallen there. Also too, Amazon's webpage about the donation notes that the donation is only partly in cash; some of it comes from Bezos's biggest profit source, "in-kind technical support for many of the government agencies dealing with the response and recovery efforts." [Editrix: This is sort of like the local grocery store owner -- and state politician -- who gives the food bank Shy volunteers at a store credit every year as his donation, while all his employees are food bank clients. JUST SAYING.]
Reactions have been mixed. Many people are pointing out that Bezos is giving away roughly three to five minutes' worth of the money he makes daily. Others point out that merely very rich celebrities have actually given more money -- including an Instagram lady who, like Jeff Bezos, has nekkid pictures. But there are also some billionaire-lovers (who are certain they're just a few tax cuts away from vast riches themselves) who can't believe you socialists would criticize Bezos.
It's getting to where the richest guy in the world can't do a nice thing that hardly costs him anything at all without people pointing out he's the richest guy in the world and it's costing him hardly anything at all.
Keep reading...
Show less
Environment
January 10, 2020 10:45 AM
Donald Trump announced yesterday his administration plans to scrap one of the country's most basic environmental laws, making it easier for major infrastructure and energy projects to be built with minimal review of how they'd affect the environment. Through new rules set to be published today, Trump would bypass the 50-year-old National Environmental Policy Act (NEPA), which requires federal agencies to analyze the long-term environmental implications of major construction projects before approving them.
The new rules would allow more projects to avoid review altogether, and would shorten the time allowed for review. Worse, agencies would no longer have to consider environmental effects of a project beyond the immediate scope of its being built, so highways could be built with no thought as to how they'd pollute a neighborhood over time or how increased traffic would contribute to global warming.
The rules are a great big gift to Trump's pals in the real estate and fossil fuel industries, in the name of removing the "burdens" of regulation. If these rules survive court challenges, a pipeline company could decide to drain an actual swamp -- without filing an environmental impact statement.
Keep reading...
Show less
Environment
Also, people are already dying. But you haven't met them, so no big.
January 09, 2020 11:41 AM
As seemed likely last summer when July became the hottest month in human history and the glaciers in Greenland were gushing melt water into the ocean, scientists have confirmed that 2019 was among the hottest years on record. A team of European climate scientists at the European Union's Copernicus Climate Change Service announced exactly that Wednesday, noting that 2019 was the second-warmest year on record, and that's only by a hair, because "the global average surface air temperature was 0.04 °C lower than in 2016, the warmest year on record." As the New York Times explains for USA people who use real non-socialist temperatures, that difference was "less than one-tenth of a degree Fahrenheit."
Pretty sure I wouldn't be able to feel the difference sitting in my 1973 Chevy, Vlad the Impala, even with the broken AC (it's parked and my daily drive is a hybrid, shut up).
Also, the death toll from the Australian wildfires is now up to 27 humans and over a billion animals. One billion.
Keep reading...
Show less
Environment
It's not global warming, it's bad guys. Shoot the bad guys!
January 08, 2020 09:07 AM
The horrifying Australian wildfires have (finally) gotten worldwide attention, and vividly illustrate the environmental catastrophes that are becoming increasingly common with climate change. Hotter temperatures dry out ecosystems, resulting in more stuff that's likely to burn, leading to hotter, faster-spreading fires. And people fleeing their homes and tweeting photos of Martian-looking skies with the hashtag #apocalypse. Twenty-six people have died and Australia's rural firefighting force, largely made up of volunteers, is exhausted but still going, because what else are they going to do?
Or maybe it's all a HOAX! That's the conclusion of a whole bunch of rightwing assholes who have taken to Twitter to insist that the record wildfires are really evidence of a wave of arson. There's no actual wave of arson, but why bother with mere facts? Monday, police in New South Wales released statistics on arrests relating to the fire season, noting that 183 people are facing legal penalties for various infractions. Forty-seven were accused of "discarding a lighted cigarette or match," 53 for "failing to comply with a total fire ban," and 24 with setting fires deliberately. The Sydney Morning Herald notes that, of those arson cases, "None of those fires are threatening the South Coast," where the worst, headline-grabbing fires are. That would be zero.
Keep reading...
Show less