EPA Employee Looking For Pollution Two To Six Hours A Day, From The Comfort Of His Porn Stash
News
May 08, 2014 11:30 AM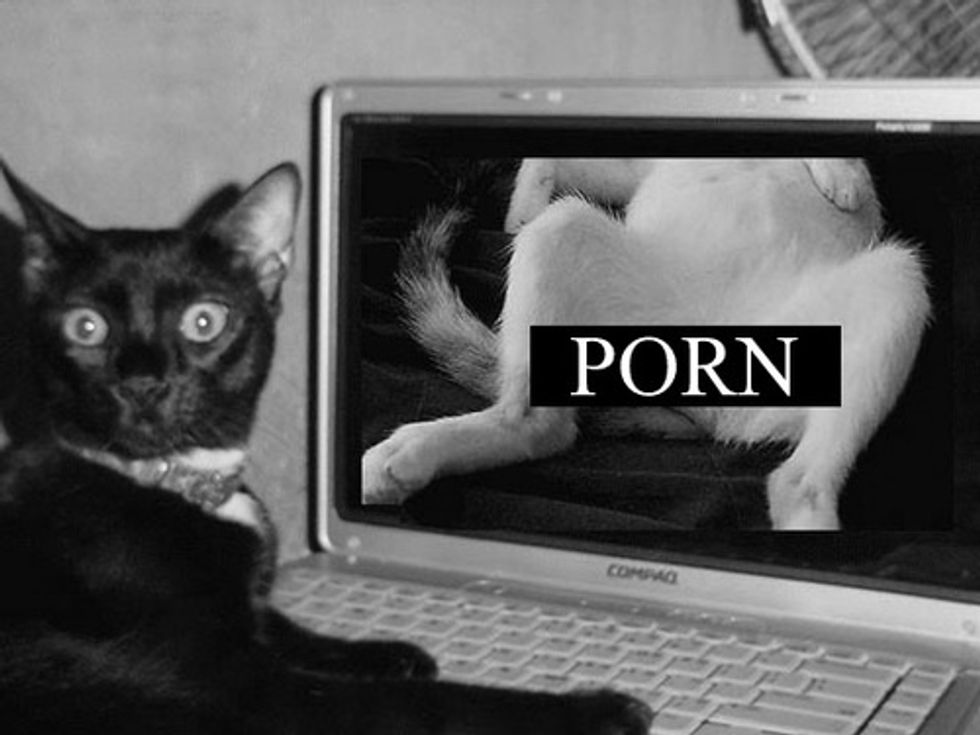 Does your job blow? Do you ever fantasize about just kicking back and watching porn all day, but wish you could still pull down a nice six-figure salary? Yeah, us too, so click on those goddam ads swirling around, ok? (Note: do not actually click on those ads unless they are things in which you are interested, or that is "click fraud." DO NOT go to click-fraud jail!) Our other option would be to work for the Environmental Protection Agency, per HuffPo:
---
An employee at the Environmental Protection Agency allegedly downloaded over 7,000 files of pornography on a government computer and watched them two to six hours per day, the agency's investigative unit revealed Wednesday.
First off, holy shit that is a lot of porn-watching! But could it have been work-related porn? Is the EPA seeking to give grants to environmentally friendly porn producers? Maybe there were lessons at the end of them, like "Tell corporate polluters to stop treating the world's oceans like a woman's face. No ejaculating onto the world's oceans!" We'd support our tax dollars going to that. Let's sexsplore. 
How'd this guy (gal? gals watch porn, too!) get caught? We bet it was a top-secret digital investigation involving lots of nerds and tech-speak!
"When an OIG [Office of Inspector General] special agent arrived at this employee's work space to conduct an interview, the special agent witnessed the employee actively viewing pornography on his government-issued computer," Allan Williams, deputy assistant inspector general for investigations at the EPA, told the House Oversight and Government Reform Committee.
Damn, caught sticky-handed.
Well, since they found him watching porn, surely he got fired, so all done, let's move on, right? Haha, wrong.
The employee's identity has not yet been released pending an ongoing Justice Department investigation, but he is still on the government's payroll earning about $120,000 per year.
That guy (or gal!) is raking in the money beating off to Attack of the Boobie Monster 4: Boobs Over Miami while you toil away at your shitty minimum wage job. (Just kidding, you do not have a job.) Luckily, Congress is there to give voice to your outrage:
Committee Chair Darrell Issa (R-Calif.) said he would provide Perciasepe with a list of some of the websites the employee visited, although it would not be made public.

"Somebody viewing pornographic sites should be terminated and not be given bonuses," Issa said.
Hey look! We agree with Darrell Issa! Well, maybe not completely. You should probably be given a warning the first time you are caught watching porn. But in general, yeah, you can't watch porn for 2-6 hours a day and keep your job.
Also, we are sad that the list of websites visited will not be made public. What about transparency! What about an open government! What if we want to get our rocks off to environmentally friendly dolphin-free free range organic porn??? Stupid Issa, we hates him again.
Follow DDM on Twitter (@Wonksplainer), who is looking to finance his first porn film, Attack of the Boobie Monster.