'Establishing Washington As The Center Of International Fashion'
News
February 18, 2009 12:22 PM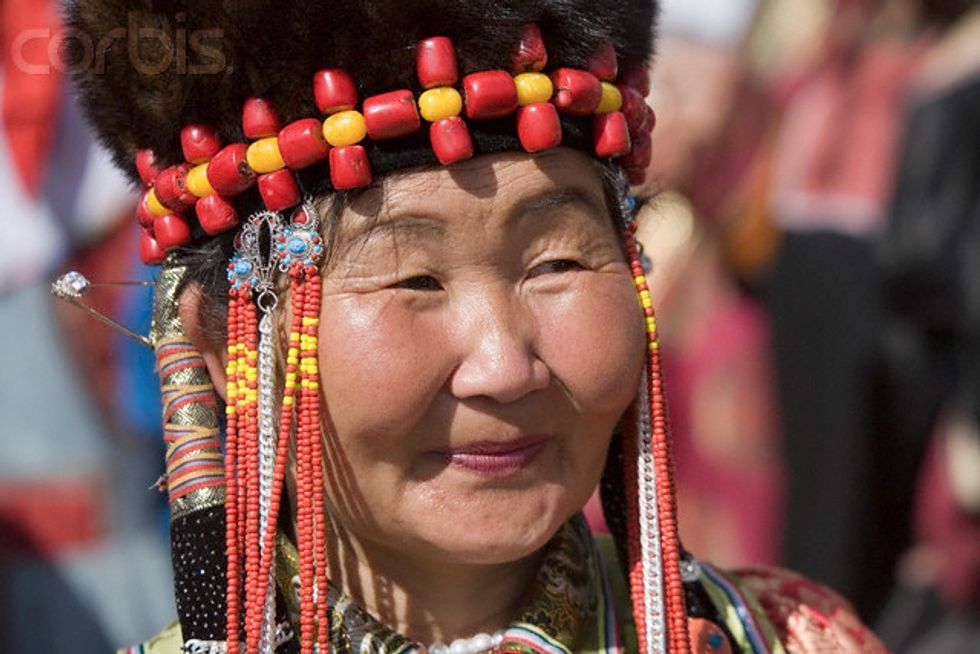 This is quite the lofty statement coming from a town that has the highest number of women who still wear socks and sneakers with their skirt suits and nude pantyhose-postWorking Girl: This week is DC Fashion Week, featuring top international designers not from France or Italy, but Kazakhstan, Mongolia and Uzbekistan.
---
Most of the clothing can be described as ethnodrag/Arab Ziggy Stardust -- there's a lot of native headdresses and boobage going on, lots of feathers, fur and sparklies.
Also, it's not even in D.C. It's in Maryland.
For a full list of catwalk events, click here: [DC Fashion Week] Call 1 (800) 494-8497 for tickets.