Even Supreme Court's Biggest Dicks Decline To Help Pennsylvania Mapfuckers
SCOTUS
February 05, 2018 04:13 PM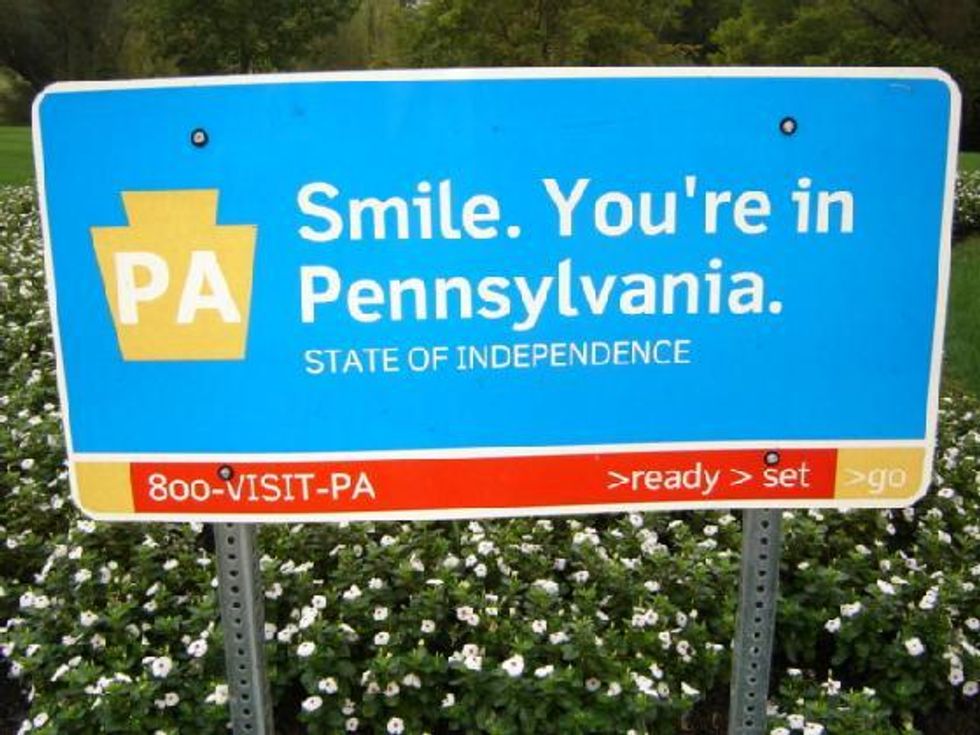 Congratulations, Pennsylvania! You won! Now try not to riot!
---
Oh, we're not talking about the football -- we leave the sports commentating to Dame Peggy Noonington. We're talking about Justice Samuel Alito refusing to swoop in and save Republicans from the scourge of having to run in fair electoral districts. How even can you have an election if you don't let the representatives choose their own voters? UNFAIR! If God didn't want the GOP to take 70 percent of the seats with only 50 percent of the vote, would He have blessed them with computer algorithms and mapfuckers that can produce works of art like this?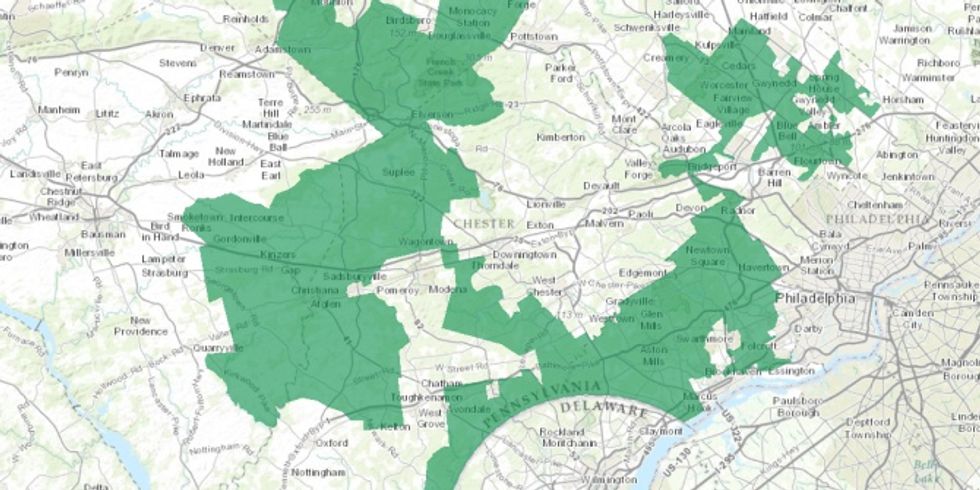 And yet, two weeks ago, Pennsylvania's Supreme Court held that gerrymandering "plainly and palpably violates the Constitution of the Commonwealth of Pennsylvania." They ordered the Republican Legislature to work with Democratic Governor Tom Wolf to submit clean maps by February 15. But just in case the GOP dragged its feet, the Court hired its own expert and started coming up with un-fucked maps on its own.
Try not to faint, Wonkers. But the GOP actually did drag its feet. A LOT. First they filed a bullshit appeal to the Supreme Court, asking them to please make an exception this one time and rule on an issue of state law. They also asked Justice Alito to issue an emergency stay to the Pennsylvania Court's order to redistrict before the 2018 elections. Which as of just now, he refused to do, either because he saw that the argument was bullshit, or because he couldn't round up four other justices to agree to issue a stay.
Then the GOP claimed the decision was illegitimate because some of the judges who struck down the maps had taken campaign donations from Democratic and labor PACS and had spoken out against gerrymandering on the campaign trail. Which caused Democrats to dig up campaign donations to the dissenting judges, including $25,000 from a PAC supporting Pennsylvania Senate President Pro Tempore Joe Scarnati, a named Defendant in the lawsuit. Which all sounds gross and corrupt, because it is! This is what happens when you make your judges run for election. But we digress!
The most egregious shit that the Pennsylvania GOP pulled was refusing to turn over data on current electoral districts to the Pennsylvania court. Scarnati sent a fuckyouverymuch letter to the Judges:
In light of the unconstitutionality of the Court's Orders and the Court's plain intent to usurp the General Assembly's constitutionally delegated role of drafting Pennsylvania's congressional districting plan, Sen. Scarnati will not be turning over any data identified in the Court's Orders.
And the General Assembly said it just plum wouldn't have no data for the court until after the 2020 Census. Reports that House Speaker Mike Turzai was conspicuously scratching his forehead with his middle finger during the court appearance could not be independently confirmed.
We have no idea whether these Keystone patriots will turn over the district data to the Court now that Justice Alito told them to take a hike. If they don't, will the Pennsylvania Supreme Court issue contempt citations and throw them in jail? Will the good people of Pennsylvania take to the streets and start burning shit?
LOLOL, yes to that one! Okay, Pennsylvania Wonkers, please storm the comments and tell us what is going on in your state. Your FDF lives next door in RoFo country (that's Royal Farms for you tourists) and she is most interested to find out what's happening out west in the land of WaWa and Sheetz.
Please follow your FDF on the Twitter machine!
Please click here to give us money for salaries and servers! We promise not to spend it at 7-11!
[Pittsburgh Post Gazette / Scarnati Letter / Buzzfeed / HuffPo]
Liz Dye
Liz Dye lives in Baltimore with her wonderful husband and a houseful of teenagers. When she isn't being mad about a thing on the internet, she's hiding in plain sight in the carpool line. She's the one wearing yoga pants glaring at her phone.