Everything's Coming Up Vegan Buttholes In Your Weekly Top Ten
Featured
July 08, 2017 10:30 AM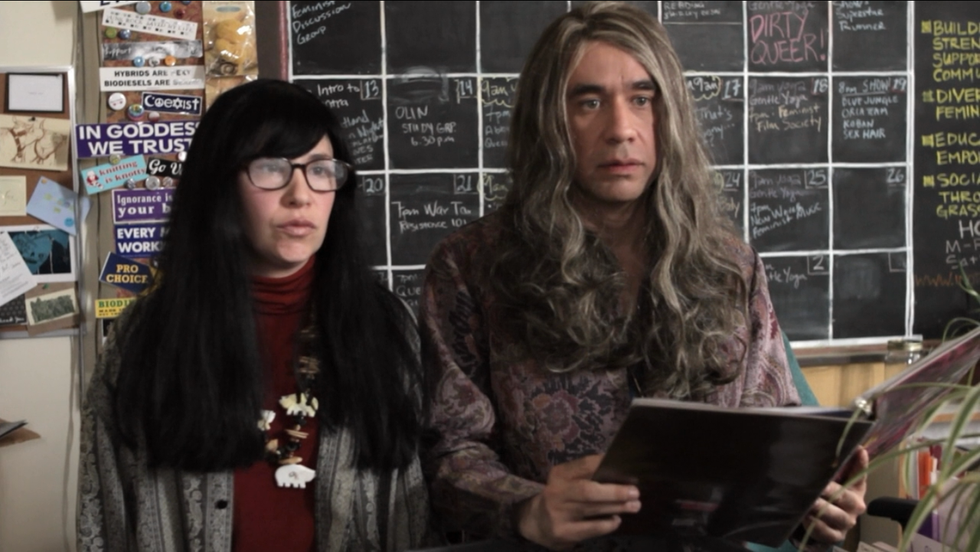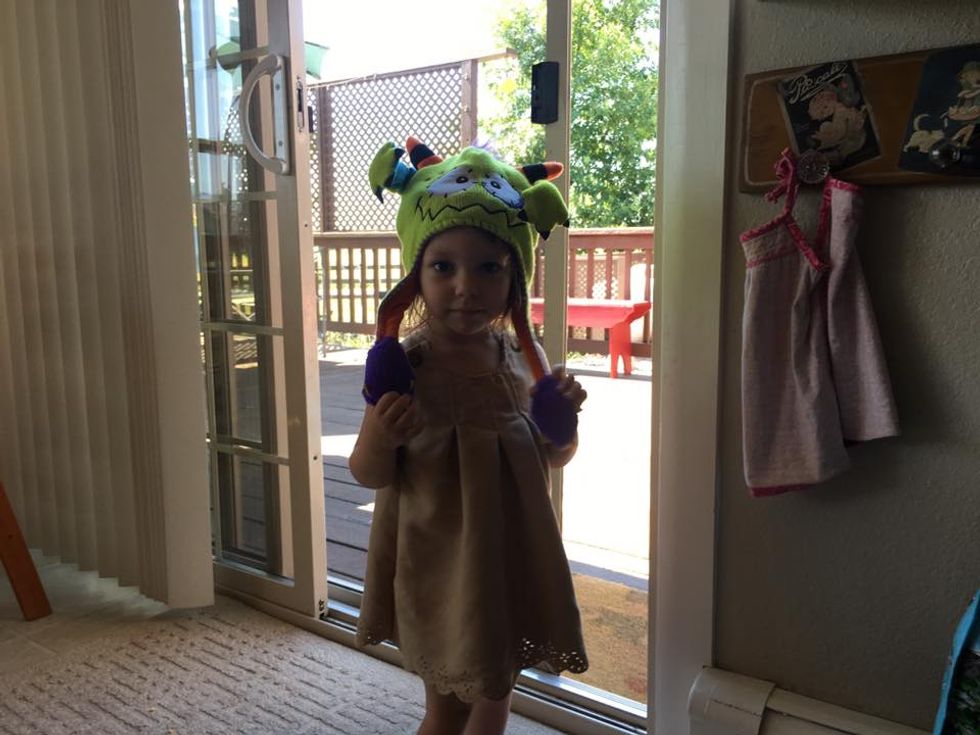 Wonkette toddler, who is judging you all for being 8 years old and giggling about vegan buttholes all week long.
---
OH HEY WONKERS! So it's time to count down your top ten posts for the week, and the winner is DUH OBVIOUS this week, because that hilarious thing we wrote about the vegan cafe in Memphis where the meatless kibbles 'n' bits on the menu are just great, but not everybody likes the dinner theater entertainment featuring toddler buttholes and child yodeling, IS GOING VIRAL RIGHT NOW. So it is your top story!
So! We'll count down ALL the top ten stories in a sec, but first, we must shake you down for donation moneys. See, we have no ads. NONE. Remember back when we had ads and they ate your browser and made your grandma cry a lot? God that sucked! But we got rid of them, and that means YOU, LITERALLY ALL OF YOU BEAUTIFUL PEOPLE, pay our rent and our paychecks and our other things and stuff. And we're trying our best to keep up with the fucking Trump regime, and in that spirit we're taking on more writers, which costs $$$$, and we want to take on EVEN MORE! So please please please do monthly donations, so we can grow and grow! Will you do that? They can be small monthly donations, medium monthly donations, or YOOGE monthly donations. It takes all kinds! We even take thousand dollar and million dollar donations, OR MONTHLY MILLION THOUSAND DOLLAR SUBSCRIPTIONS, like if you are a secret famous celebrity fan of Wonkette! Seriously, if you are able -- DO NOT MONEY US IF YOU CAN'T AFFORD IT -- then pull out your wallet and sign up to throw money on our face every month! You can also pull out an envelope and stamp and send money to Wonkette, PO Box 8765, Missoula MT 59807. Whatever, just please support us any way you can.
Look, it's the traditional Wonkette Baby Donation Pressure Lion Of Cuteness, who is tired of all this vegan butthole talk: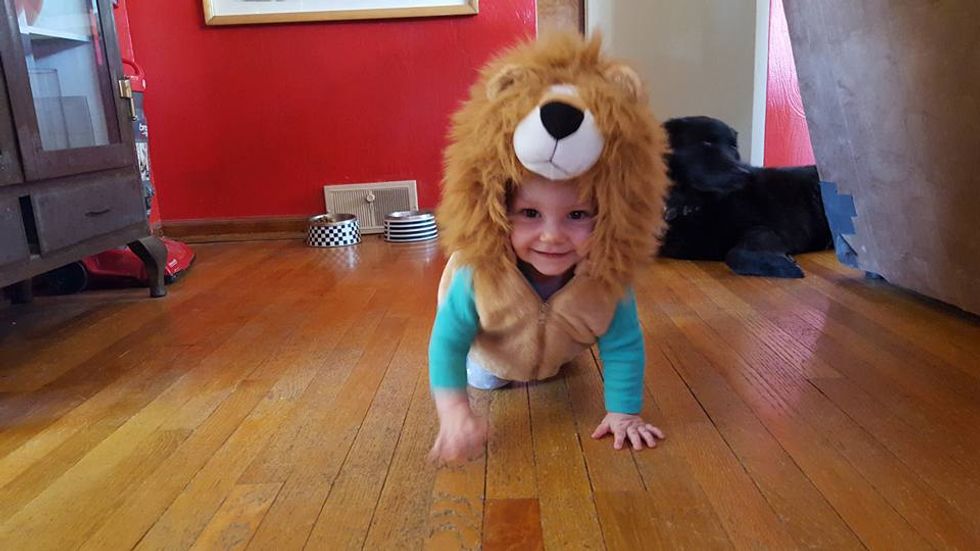 YOU CANNOT EVEN RIGHT NOW
We shall now count down the top 10 stories of the week, chosen as usual by Beyoncé:
1. VEGANS! BUTTHOLES! YODELING! What more could you want in a Wonkette post?
2. Donald Trump's call to "help" Charlie Gard was cynical and cruel. Fuck Donald Trump.
3. Joe and Mika would like to 'splain you what a fucking creep Trump REALLY is.
4. Did Donald Trump accidentally all of a sudden forget he was related to his son Eric, which caused him to commit tax fraud? WHOA IF TRUE.
5. CNN completely destroyed a racist internet troll's life, by NOT DOXXING HIM.
6. Jesus fuck, Donald Trump, what in the hell is wrong with you? (Our first post about Trump attacking Mika Brzezinski's bleeding face, which seems so long ago now.)
7. Donald Trump tweeted a thing where he beated up CNN. Whatever, don't care.
8. Adam Schiff good and ready to cram his giant subpoenas down Trump's throat.
9. Poor dumb pretty Rick Perry is pretty and dumb.
10. And finally, Kellyanne Conway is pissed the sexist media sexistly refuses to cover Trump's nonexistent tax plan.
So there you go. Those are your top ten most clicked upon stories, according to Beyoncé. They are very good stories!
Oh, hey, sign up for our newsletter RIGHT NOW DO IT DO IT DO IT:
You are very good! Here's another baby picture, of Wonkette Toddler wearing another hat: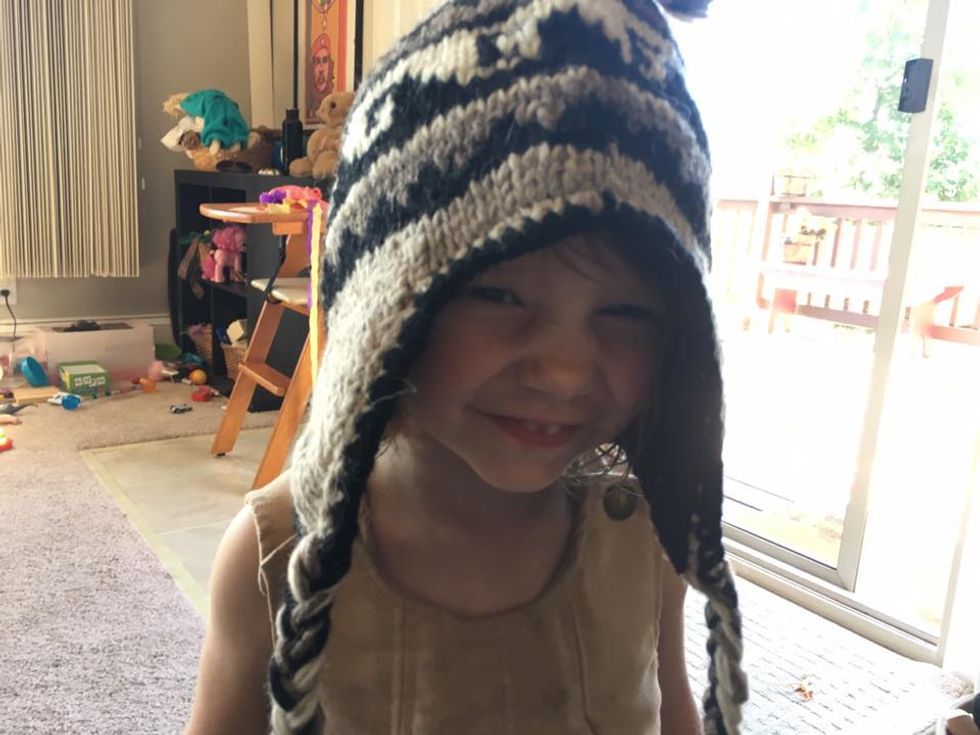 OK goodbye we love you see you later WONKETTE OUT.
Wonkette is fully funded by readers like YOU. If you love us, click below to fund us!
Evan Hurst
Evan Hurst is the managing editor of Wonkette, which means he is the boss of you, unless you are Rebecca, who is boss of him. His dog Lula is judging you right now.
Follow him on Twitter RIGHT HERE.