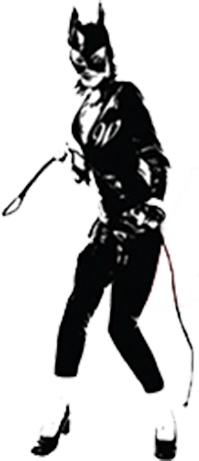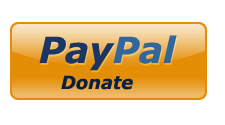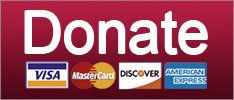 Culture Wars
They'll pay for their own security, thank you very much.
Prince Harry and Meghan Markle are coming to America. The one-time royals are currently self-isolating in Los Angeles with their son, Archie, having left their rented home in Vancouver, Canada, shortly before the borders closed last week. The move is reportedly permanent, and the Duke and Duchess of Sussex have already received a gracious welcome from the president.
Because yes, that's what the president of the United States was focused on yesterday. That and his ratings. But of particular note is that nobody asked him to.
Keep reading...
Show less
Russia
Well, for one thing, RBMK reactors can't explode, so don't you even.
What is happening with coronavirus in Russia? It is a thing we have wondered, in fleeting moments, maybe as we've been perusing the Johns Hopkins map and seen just one little dot on top of some Russian chicken farm and thought "bullshiiiiiiiiiiiit." Then we'd forget about it, because, you know, we're kinda busy right now.
Russia may be an authoritarian shithole country with little better to do than inflict damage on the West, but it's not a closed society. People go to there! Russians go to here! At any given time, according to #Science, there are at least 100 Russians in Vladimir Putin's inner circle either coming or going from a meeting with somebody connected to the Trump family. (We made up that #Science.) Presumably they are breathing on folks and saying things like "I know what Paul Manafort did," and presumably other folks are breathing on them too. Surely, they have the coronas!
Reporters finally got a minute to ask the question, and it turns out that of course Russia has the coronas.
Here are some things we know about the coronas in Russia, besides the fact that RBMK reactors can't explode:
Keep reading...
Show less
Nice Time
Besides, we all know what Edna Mode thought of capes.
Today has been another hell of a week! Let's take a quick look at some of the things people are doing to help each other through this, whatever it is (It is a pandemic — wash your damn hands).
Keep reading...
Show less
coronavirus
It's your Sunday show rundown.
[…] You did the hardest part. You took the jump, you didn't know where you were gonna come down. And that's it. That's those little baby steps you gotta take.To try to become whole again. To try to find purpose. I went in the ice in '45 right after I met the love of my life. Woke up 70 years later. You got to move on. Got to move on. The World is in our hands. It's left to us guys, and we have to do something with it.

— Steve Rogers/Captain America, "Avengers: Endgame"
It's been a very rough few weeks. With a global pandemic caused by the spreading of COVID-19, the United States has slowed down to a crawl. Major and hard hit states like New York, California, and Washington have gone into "shelter in place" or quarantine to try to flatten the curve. This has affected all sectors of human life to include the Sunday political shows, as politics and petty squabbling on them have slowed to report on the emergency we are living in.
On ABC's "This Week," Martha Raddatz asked Federal Emergency Management Agency (FEMA) Administrator Peter Gaynor about desperate and angry state leaders pleading for medical supplies. Gaynor tried to paint an optimistic picture:
Keep reading...
Show less
coronavirus
He seems to forget these things, somehow.
Donald Trump has the best memory of anyone he knows, which is why no one on the White House staff wanted him to talk to Robert Mueller. It's a very flexible memory. It's a very good memory of things that actually never happened, but he likes to brag about anyway, and absolutely blank when it comes to people he knew and ordered around but doesn't like now. So of course it's not surprising that Trump said last week he didn't know anything about that time in 2018 when he disbanded the National Security Council team charged with planning for a pandemic disease outbreak. He got very angry at "PBS NewsHour" reporter Yamiche Alcindor for even mentioning such a thing, calling it a "nasty" question. (Somebody ought to see whether he calls any white male reporters "nasty." Once? Twice? Ever? Alcindor is at least the second black woman he's called "nasty.")
Problem is, just 16 days earlier, Trump had been bragging about how he dissolved the NSC pandemic planning team (formally, the "Directorate for Global Health Security and Biodefense"), because he's such an excellent manager. Let's see if we can refresh his memory!
Keep reading...
Show less
Nice Time
'Music is how we're going to get through this.'
As Americans are hunkering down to prevent the spread of coronavirus, we're also hearing about lots of the little acts of kindness that will help us all get through this. In another of a series of his Worst Columns Ever, David Brooks predicted last week that the coronavirus would surely murder compassion, because during pandemics, "Dread overwhelms the normal bonds of human affection." Or maybe the coronavirus is more of a Rorschach test for your view of human nature. I'm more inclined to go with Kurt Vonnegut's dictum that "We are here to help each other get through this thing, whatever it is" — although now that I look it up, I see he attributes that line from Timequake to his son Mark. Kurt raised him right.
And so, here's a story from the Washington Post about two siblings in Columbus, Ohio — Taran and Calliope, aged nine and six respectively — who played their cellos on the porch of their next-door neighbor, Helena Schlam, who's 78 and keeping herself indoors as much as possible these days. The kids' mom, Rebecca Tien, was inspired by all those quarantined Italians singing to each other, so she called Schlam and volunteered her musical family's services.
"I said, 'Would you like the kids to come play [a concert] on your porch?' " Tien recalled in an interview with The Washington Post. " 'You can listen through your living-room window.' "
Ms. Schlam, who lives alone, decided to come out on the porch, while staying a safe distance away. She also used a webcam to share the little concert with her grandchildren in Israel, who are also in self quarantine.
Neighbor kids play music for self-isolating elderly neighbor during coronavirus pandemic youtu.be
Schlam told the kids they'd just performed "their first international concert," and if that isn't nice, I don't know what is. And if you haven't read Robyn's piece on the singing Italians — and especially Puccini's batshit opera Turandot — well there's some assigned reading for you!
Keep reading...
Show less
Everywhere Else News
Seems like a really good idea!
In an address on Monday, French President Emmanuel Macron announced that the whole country would be going on a 15-day lockdown to stop the spread of coronavirus — that no one is to go out for any reason other than for essentials, like food. The military has been deployed to take the sick to hospitals and also to set up additional hospitals in hard-hit areas.
The country, Macron said, is at war with coronavirus.
While this sounds a little bit scary, the French have little to fear, as Macron has also put several temporary policies into place to ensure that they will be safe not only physically but also financially. In fact, small businesses and companies will not have to pay for rent or utilities until the whole thing is over.
Keep reading...
Show less
coronavirus
Coronavirus Quick Bites for March 12, 2020.
Lots and lots of coronavirus updates, so here's your daily roundup of some of the latest news, which has been hitting with the force of a Silkwood shower. No idea why that simile came to mind.
Keep reading...
Show less
Trump
Let his tweets be your lighthouse and ye shall be surely blessed.
Y'all, this week is going to be BAD. Oil markets crashed this weekend because of a new price war between the Saudis and the Russians, and that on top of everything that was already happening means the stock market is tanking Monday morning even more than it was already tanking. No, really, y'all. The Dow opened down 1,800 points and the drop in the S&P 500 in the first five minutes of trading was seven percent, which triggered an automatic and mandatory 15-minute trading shutdown. Know what all those stock market terms mean? Don't worry about it if not, because MSNBC's Stephanie Ruhle is probably about seven seconds from just saying "OMG WE R SO FUCKED," and she is an expert.
Coronavirus numbers are meanwhile going up, up, and away, all over America, and all around the world. Italy is set to quarantine 16 million people in the Lombardy region, and oh yeah did we mention Senator Ted Cruz is staying in Texas all week jizzing into empty soup cans (allegedly) because he may have gotten the herp coronavirus at CPAC? Not only Ted Cruz, but Congress-dentist Paul Gosar, who reports that he had "extended" contact with the person at CPAC who tested positive, so we guess congratulations on all the sex (allegedly).
Just ... it's bad. Things are about to get bumpy. And Donald Trump is reacting like exactly the grown-up you want in charge at a time like this.
YES.
Keep reading...
Show less
Conspiracy Theories
February 27, 2020 10:49 AM
These crossover episodes are out of control! Why have acting DNI Ric Grenell and alt-right troll Cassandra Fairbanks wandered into the Julian Assange extradition trial subplot?
Because everything under Donald Trump is bloody ridiculous is why!
Okay, let's walk through this one slow. But to avoid confusion, let's just stipulate from the start that we're going to wind up with Grenell -- the ambassador to Germany -- possibly leaking classified information about Assange to right-wing media hitman Arthur Schwartz, who in turn leaked it to Fairbanks. And yes, this is on top of all the shadyass countries Grenell took money from without bothering with a FARA registration. ALLEGEDLY.
Ready?
Right now, Assange is in a London courtroom fighting extradition to the United States to face charges of conspiracy to receive, obtain, and disclose national security information, and to commit computer intrusion. Last week his legal team disclosed that then-GOP Congressman Dana Rohrabacher attempted to broker a pardon if Assange would submit proof that someone other than Russia (i.e. Seth Rich) hacked the DNC's emails.
Yesterday his lawyers argued that, since national security offenses are classified under the Espionage Act, and since espionage is a purely political crime, Assange should be shielded from extradition as a political prisoner. We couldn't possibly comment on the vagaries of the English legal system, except to note that keeping the defendant in a glass cage separate from his counsel and barred from addressing the court directly is ... bizarre.
Keep reading...
Show less
Trump
Trump said in India that his purge is fine because he's just eliminating people who are disloyal to OUR COUNTRY. By which he means himself.
February 25, 2020 02:46 PM
Allow us to highlight a thing King Trump said to reporters in India, when he wasn't busy shit-tweeting Supreme Court justices for failing to lick his butt the way he likes. He was asked about the purge happening back in Washington DC, the little rampage he's been on ever since he was falsely "acquitted" in the Senate impeachment trial, in which he's summarily eliminating all employees he and his devotees believe aren't sufficiently loyal to him.

TRUMP: I think we had a whistleblower who was a fake, because if you look at the whistleblower as an example, if you look at his report, and then you compare that to the transcripts, it bore no relationship, so that was a very sad situation, and a lot of time, a lot of time wasted ...
They were the exact same, you fucking liar. (Here is the Whistleblower Report. Here is the READ THE TREAJS;DKJATIP!)
TRUMP: We want to have people who are good for the country, who are loyal to our country, because that was a disgraceful situation.
Would that he were actually firing people who were truly disloyal to the country, but LOL no. (Though we should note that we've tried that before as a nation and it didn't go real well.)
He thinks he is the state. Got that? Donald Trump thinks he is the state. He thinks America and himself are one and the same.
Keep reading...
Show less
Trump
February 24, 2020 12:36 PM
On his trip to India, Donald Trump did the two things he loves the most about being president: appearing before crowds of people who love him the most, and hugging, literally, a fellow elected authoritarian leader bent on turning his multicultural democracy into a sectarian ethnostate. Trump was greeted warmly by Indian Prime Minister Narendra Modi and treated to a rally in the largest cricket stadium in the world, with about 100,000 people in attendance.
Monday, the two Great Men traveled to visit an ashram where Indian independence leader Mohandas Gandhi once lived, and the Washington Post points out that while tens of thousands of Modi supporters lined the roads, the rally and following events fell a tad short of what the American strongman had predicted: "Trump had boasted at a rally in Colorado that 10 million people would greet him upon his arrival."
Then Trump and Melon went to the Taj Mahal to do the mandatory walk around while oohing and ahhing at the 17th century mausoleum. Trump said the building was "Incredible, truly incredible," and managed to refrain from speculating how much money the place could bring in a night if renovated as a hotel. It is not known whether Trump was informed the Taj is often considered a monument to the Mughal emperor Shah Jahan's undying love for his wife, Mumtaz Mahal -- we'll assume not, given that Trump didn't make a joke about how weird it was the guy would build such a big monument. Trump just doesn't seem to think spouses even like each other that much.
Keep reading...
Show less
Russia
WE ARE JUST TRYING TO HELP.
February 21, 2020 01:57 PM
Yesterday we learned about the Russia briefing to the House Intelligence Committee that pissed off Donald Trump so much he fired his director of national intelligence, because the ODNI briefer told Congress the obvious truth that Russia is trying to get Trump re-elected. In that briefing, butthole-mouthed GOP Rep. Chris Stewart of Utah was reportedly highly skeptical that Vladimir Putin would even want Trump re-elected, because Stewart is apparently high on his own sauce and truly believes the lies he tells himself about how Trump has been tougher on Putin than anybody else.
According to the New York Times,
Mr. Stewart insisted that the president had aggressively confronted Moscow, providing anti-tank weapons to Ukraine for its war against Russia-backed separatists and strengthening the NATO alliance with new resources, according to two people briefed on the meeting.

Mr. Stewart declined to discuss the briefing but said that Moscow had no reason to support Mr. Trump. He pointed to the president's work to confront Iran, a Russian ally, and encourage European energy independence from Moscow. "I'd challenge anyone to give me a real-world argument where Putin would rather have President Trump and not Bernie Sanders," Mr. Stewart said in an interview, referring to the nominal Democratic primary race front-runner.
This is the guy who was reportedly one of Trump's top choices for permanent director of national intelligence, but apparently isn't anymore because somebody showed Trump a mean quote Stewart said in 2016 where he called Trump "Mussolini" and Trump doesn't like him anymore. (Funny how much these Republicans have changed! Wonder why.)
Regardless, that sound you hear right now is Wonkette and every other patriotic and informed American endlessly screaming and banging our heads against the wall and wondering how Stewart and his fellow Trump-humping Republicans manage to put on pants in the morning without injuring themselves.
Why would Putin want Trump? Dunno, Congressman, why did Putin want Trump in the first fucking place? Because the reasons back then are the same as the reasons now, except for how how Putin also had a personal vendetta against Hillary Clinton in 2016. But oh boy, there were a thousand reasons Putin preferred to have his puppet Donald Trump in the American presidency then, and there are a million more now!
Instead of endlessly screaming, Wonkette chooses to be helpful to Chris Stewart and anybody else who is as dumb as he is and answer his question. CHALLENGE ACCEPTED, DUMBASS.
Here is a long but not remotely exhaustive listicle! CLIP AND SHARE whenever someone is BEING AN IDIOT.
Keep reading...
Show less
Science
Pull yourself out of that hospital bed by your bootstraps.
February 17, 2020 01:59 PM
Among the other terrible ideas in Donald Trump's proposed federal budget, the Great Man wants to slash budgets for the Centers for Disease Control and the National Institutes of Health, as well as for international health programs, because it's simply not America's job to keep you from getting sick, especially if you aren't even America. The administration has to pretend it's paying for those giant tax cuts, after all, and so it's proposing some belt-tightening, even as the new coronavirus, now officially called COVID-19, continues to spread. But don't worry! Administration flacks are happy to point out that as the Great Man slashes disease prevention and research budgets by billions of dollars, the White House does at least want to spend a few million bucks to react to new health emergencies, so that's something, at least. (No it isn't.)
The real good news is that there is pretty much zero chance that Democrats in the House will agree to the massive spending cuts, meaning we're likely to have another year of continuing resolutions to maintain funding at current levels, with maybe the occasional government shutdown threat if Trump decides that would be a good idea in an election year. So half a cheer for incompetence!
Keep reading...
Show less
Environment
The kids are more than all right.
February 12, 2020 01:17 PM
British high school students would very much like to have a human-friendly planet when they're older, thank you very much. So instead of just waiting for Parliament to finally get funkadelic with teaching about climate in the nation's schools, they've produced their own bill that would mandate a climate education program and other steps to make sure their voices are included in UK climate policy. Seems a reasonable demand, since they and their kids will be living with the consequences of decisions being made right now.
The "Teach the Future" campaign was launched by 17-year-old Joe Brindle, who the Guardian reports "is preparing for his A-levels in Devizes, Wiltshire" — which we believe has something to do with graduating from wizarding school. Brindle's motivation is pretty straightforward: He says he's "angry about the injustice that is allowing the most vulnerable people in the world to suffer from the actions of the richest and most powerful."
Isn't that just typical of the selfishness of youth? Not a single bit of empathy for investors in fossil fuel companies.
Keep reading...
Show less
Journamalism
He's not setting a very good example for the other foreign ministers.
February 03, 2020 01:00 PM
During a visit to Kazakhstan, one of the many nations Donald Trump can't find on a map or even pronounce, Secretary of State Mike Pompeo explained to that plucky little former Soviet republic that a free press is probably a good thing, but that some journalists need to be punished for asking questions they shouldn't. Fine, not in those words, but he was pretty clear.
In an interview with by Kazakh journamalist Aigerim Toleukhan, Pompeo was asked what the USA plans to do to help improve human rights in Kazakhstan (its only post-Soviet president, Nursultan Nazarbayev, only left office last year and is still a powerful player in the government). Pompeo answered the US would "provide technical assistance," and added,
As a journalist, I'm sure you know the good work the State Department does to train journalists in press freedoms – all of those things that build out civil society inside of countries are things we're deeply committed to. We're here, we're here to help, and we'll continue to do that.
Commitments to press freedoms like banning an NPR reporter from the pool for the very trip Pompeo's on, because another NPR reporter asked Pompeo a tough but polite question about Pompeo's involvement in Trump's Ukrainian election fuckery, which prompted him to lose his shit and cuss her out for being uppity.
Keep reading...
Show less