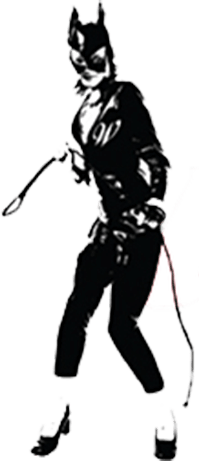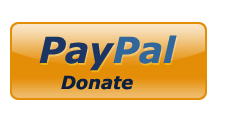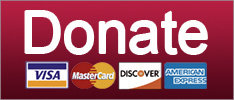 News
Everything about Trump's appearances with Brazilian president Jair Bolsonaro has been just really really stupid.
An unhinged wannabe fascist who tweets about golden showers did a news conference in the Rose Garden this afternoon. Also, Donald Trump was there.
Brazilian president Jair Bolsonaro is in town, and everything about today's public appearance with Trump and Bolsonaro has been real stupid, just like how it was real stupid when Bolsonaro's stupid son was the stupid guest of honor the other night at a stupid Steve Bannon event at the stupid Trump trash palace hotel in DC.
During their pool spray, Trump excitedly told reporters that he was making plans to give NATO privileges to Brazil, because of how Brazil elected a big gross dipshit just like America did. Of course, considering how Trump treats actual NATO countries, Bolsonaro might want to reconsider whether he wants that.
Then a reporter asked him about his blubbering whiny-ass attacks on John McCain, who is still dead.
That's right, Donald Trump didn't even avoid the question about his very embarrassing behavior. He spoke about McCain as if McCain were still alive, whined about McCain killing Obamacare repeal, and concluded by saying, "I was never a fan of John McCain, and I never will be." As for McCain, he will continue living rent-free in the president's nightmares and his face will be the face of Trump's insecurities, because we guess that's what happens to John McCains when they die.
But enough about the pool spray! After they met in the Oval Office and did whatever fascists who should be prohibited entry to the White House via an electric doggie fence do (sniffed each other's butts, probably), they entered the Rose Garden and proceeded to hike their legs on democracy some more.
Keep reading...
Show less
Environment
We could use a little hope today.
The kids are at it again, and it's beautiful. All over the world, young people today are marching and giving speeches and demanding political leaders show some leadership, please, as part of the World Climate Strike. The idea started last summer with a 16-year-old girl in Sweden after that country's hottest summer on record; Greta Thunberg protested outside the Parliament building for months, and it kind of caught on with the hashtag (and later a website) called "FridaysForFuture." So here we are on the Ides of March, and in the USA, the action (centered in DC but with related marches nationwide) was organized by three young women, Alexandria Villasenor, Haven Coleman, and 16-year-old Isra Hirsi, who's the daughter of Minnesota Congresswoman Ilhan Omar. (Get ready for rightwing trolls to condemn the climate movement as anti-Semitic.) Over a million young people in 123 countries are expected to participate by the end of the day.
This truly is a global thing -- though not a globalist thing -- reports Gizmodo's Earther:
The sun rose first on [the] Pacific where students in Australia, New Zealand, and small island nations walked out of school. Since then, mass walkouts have spread from South Korea to India to Nigeria to major European capitals. In Stockholm, an estimated 10,000 students pressed against barricades like a rock concert to see Thunberg, a far cry from her solitary strike that began seven months ago. In Torino, thousands sang "We Will Rock You." In Dakar, students gathered in the shade under the blistering sun. In Zurich, they huddled under umbrellas in the rain.
There was even a demonstrator in Antarctica.
Keep reading...
Show less
News
It was hard to pick just 174!
Another sad day for the world, as Muslim worshippers in New Zealand have been murdered and terrorized in a way that feels all too familiar for Americans. We could spend a thousand hours talking about the online culture that radicalizes white supremacist terrorists, how it's spreading worldwide, and how the anti-immigrant/anti-Islamic hatred that motivated the killer in New Zealand is much the same as the hatred spread by the types of people in America who say there were many fine people on both sides in Charlottesville.
But other writers will do that, some of them at Wonkette. In this post, let's just look at some of the immediate terrible reactions, because "how are right-wing assholes responding" is kind of one of our traditions when there is a hate-fueled massacre.
Let's start with just fucking gross and weird, from one of the American congressmen who specializes in both gross and weird, Louie Gohmert of Texas.
Keep reading...
Show less
Culture Wars
Terrorism plus trolling. O brave new world that has such people in 't.
Guys, I hate to defend Candace Owens, a garbage human being who loves riling up low-information idiots, but no, she did not "inspire" the racist who murdered 49 people at two mosques in New Zealand. Yes, even though he almost certainly agrees with her about immigration. He's trolling us, and while hatred should always be taken seriously and studied, the things said by racists, especially when they're repeating all their favorite little inside jokes, shouldn't necessarily be taken at face value, because sarcasm and shitposting are part of the online fascist's toolkit. Apart from the obvious commitment to racism and the desire to eradicate nonwhite immigrants, statements in the shooter's online manifesto should be considered skeptically. Let's do some unpacking.
We're not going to link to the copy of the manifesto we're working from, both because it'e evil and because hosts are scraping copies of it off their servers quickly enough that no links are likely to last. Believe me, you can find it without much effort if you want to see the filth.
Instead, take a look at this smart analysis of the manifesto's trolling by journalist Robert Evans, who knows a thing or two about terrorists and their recruiting methods. This manifesto has several audiences: potential future white nationalists, but also unwary journalists seeking to comb through it for easy answers to why someone would murder people in a house of worship. The title is straightforward enough: "The Great Replacement" partakes of the same white paranoia that motivated the Pittsburgh synagogue shooter and the marchers who chanted "Jews will not replace us" in Charlottesville: There's a shadowy conspiracy by very bad people to destroy the beautiful white race through immigration and high minority birth rates.
But as Evans puts it, the manifesto is also full of rhetorical booby traps:
Keep reading...
Show less
Everywhere Else News
A bad thing happened last night.
Racist terrorists killed 49 people at two mosques in New Zealand, targeting worshippers during Friday prayers. The attack appears to have been carried out by a single shooter, a 28-year-old Australian man, who has been charged with murder. New Zealand authorities have arrested four people, although they said one was not involved in the violence. The shooter wrote a manifesto claiming he was acting to save white people from immigration of nonwhites, and that he considered himself "a lawful, uniformed combatant." Authorities said none of the four arrested had been on terror watch lists.
The number of injured is also high; Christchurch health authorities stated 48 patients, "ranging from young children to adults with gunshot wounds," are being treated at Christchurch Hospital alone, and that additional patients with gunshot wounds had been taken to "other health facilities in the community." Injuries ranged from critical to minor. Remember; "wounded" by an assault rifle does not necessarily mean "lucky."
Keep reading...
Show less
Russia
Oh, we WISH we were kidding.
All the My Generals have left the building, and Grandpa Gangster is wilding out! We've known forever that Trump wants to turn the US military into a protection racket. Because when you're a dimwitted thug, a collective security agreement that keeps the planet out of another world war and leaves the US as undisputed hegemon is clearly a sucker's game.
For the past two years, Mattis, McMaster, and Kelly managed to keep a lid on most of Commander VD's worst impulses. But no more! Now the only ones left are nativist loons like Stephen Miller, who actually believe that shit, and power-humping sycophants like Pompeo and Bolton, who know better but don't care.
Bloomberg reports today that Trump is actually ready to pull the trigger and turn the US military into a lean, mean profit-making machine.
Under White House direction, the administration is drawing up demands that Germany, Japan and eventually any other country hosting U.S. troops pay the full price of American soldiers deployed on their soil -- plus 50 percent or more for the privilege of hosting them, according to a dozen administration officials and people briefed on the matter.
American GIs are wildly unpopular in Okinawa, and opposition to deployment of the US anti-missile shield in South Korea almost swung the last presidential election there, but ... sure, Poppy! Foreign governments will just bust open their piggy banks for the privilege of hosting the American military on their soil. For the record, Japan actually does pay the lion's share of the cost for US troops. But think of how much more power we'll exert when we switch to a fee-for-service model!
Keep reading...
Show less
Culture
He just paints what he sees.
Keep reading...
Show less
Blacktacular
It's your Sunday Show Rundown!
Let's begin today's Sunday show roundup with National Security Adviser and least favorite Bolton (after Michael and Ramsey), John. Trump's NSA appeared on CNN's "State of The Union," proclaiming the "unquestionable success" of the second Trump/Kim summit, even though no deal was reached and Trump was humiliated. Jake Tapper asked Bolton about Trump's statements regarding Otto Warmbier, the American college student who was sent home in a coma from North Korea and died shortly after being returned to the US; Trump said at a press conference that Kim Jong Un denied knowing anything about Warmbier, and so case closed. Trump stated, "He tells me that he didn't know about it, and I will take him at his word. Those prisons are rough. They're rough places, and bad things happen. But I don't believe he knew about it."
TAPPER: He's going to take Kim Jong-un at his word that he didn't know about it. The Warmbier family put out a statement. They disagree. They say Kim Jong-un is responsible. Are they wrong?

BOLTON: Look, the president made it very clear he considers what happened to Otto Warmbier an act of brutality that's completely unacceptable to the American side. I have heard him before the summit itself, before the press conference, talk about how deeply he cared about Otto Warmbier and his family. The fact is, the best thing North Korea could do right now would be to give us a full accounting of what happened and who was responsible for it.
That's quite a change or non-commitment for Bolton. Especially when, shortly after Otto Warmbier's death, Bolton was basically egging on a full scale regime change in North Korea.

Keep reading...
Show less
Crime
Donald Trump really, really thinks he deserves a Nobel Peace Prize. After all, that fake Kenyan president got one for doing nothing, and Trump insists the Japanese Prime Minister showed him a beautiful letter he'd written to nominate Trump for freeing his small island nation from being terrorized by rocketships. That's usually Gamera's job! (He is the friend of children everywhere.)
But now, just after Donald Trump's failure to bring peace to the Korean Peninsula, we learn that at least one person really did nominate Trump for the Nobel. Except it was a forged nomination. And the same fraudulent sender apparently tried to do the same thing last year, too. We bet the nomination letters' constant use of weirdass capitalization was a tip-off.
Keep reading...
Show less