Evil Obama Destroys FLOTUS' Healthy Halloween
News
October 31, 2011 10:43 AM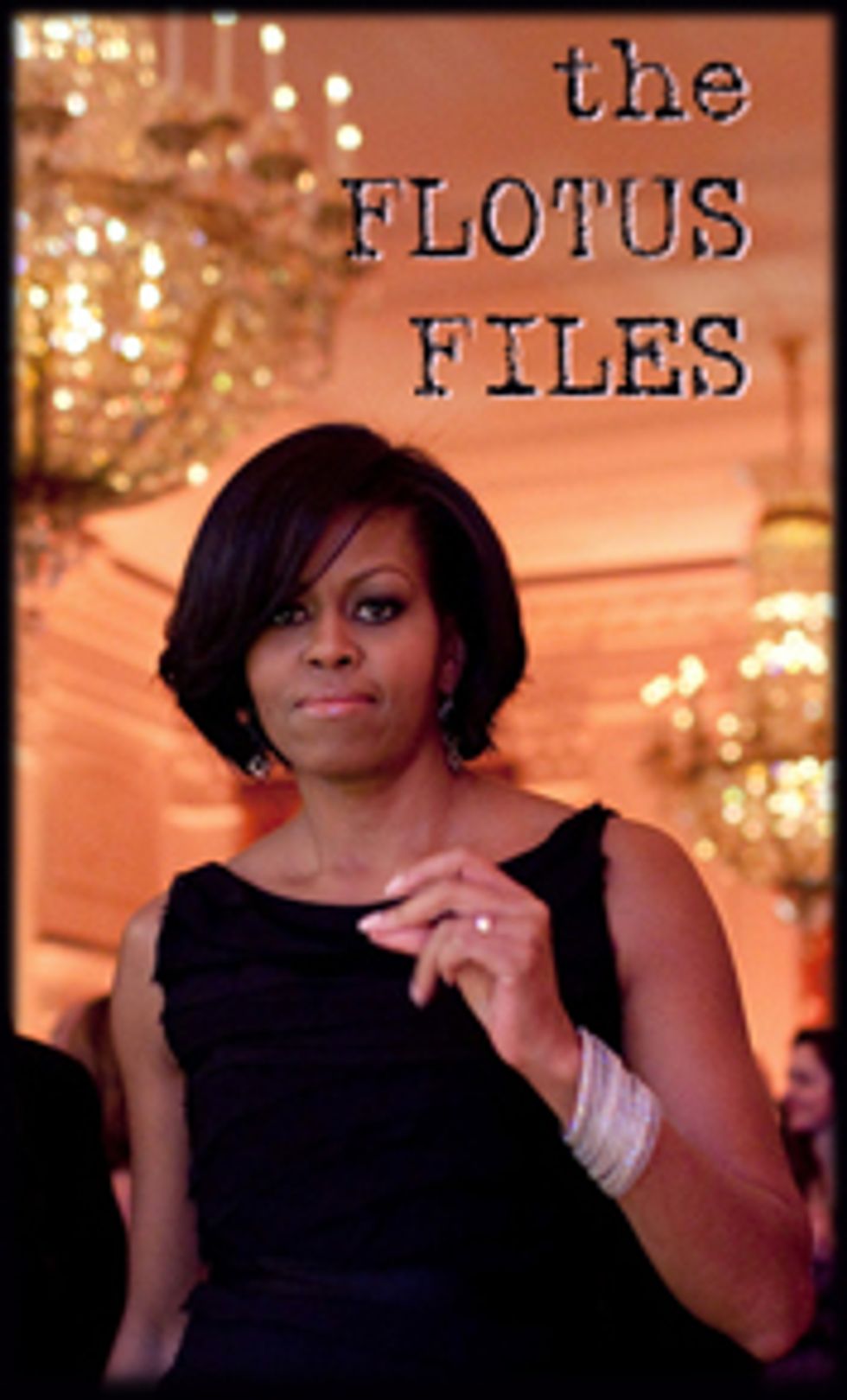 The holidays are a difficult time for any couple. In America, "the holidays" usually refers to that special time of year when the baby Jesus returns to cast spells on all the Walmarts so he can watch insane sweatpants-clad parents kill each other over whatever Furby the kids are freaking out about these days. But since the Obamas are secret Muslim devil-worshippers (ha ha, no one knows the difference between these two things) their holiday season is Halloween. Tensions arerunning high in the Obama household tonight as our FLOTUS' desire to put America on a diet has been threatened by that other Obama, who is desperately trying to get anyone, literally anyone, to like him, at the expense of his wife's anti-obesity initiative.
---
Our FLOTUS, dressed in orange and black for some reason, invited children of military families to visit the White House on Saturday for some early Halloween "fun."
And yes, the sweets included signature boxes of White House M&Ms, signaling a temporary respite from the first lady's healthy eating campaign. Dried fruit and White House baked cookies rounded out the handouts.
She got her "dried fruit" in there, but how could Michelle Obama break her promise to keep candy away from all of America's children no matter what? Where were the paper bags of radishes and basil from the famous, soon to be immortalized White House garden? Only Junk Food Obama could be behind such a scandal.
President Obama is proud of first lady Michelle Obama's healthy eating project and all that -- but he doesn't want her to get carried away at Halloween.

"She's been giving, for the last few years, kids fruit and raisins in a bag," Obama told talk show host Jay Leno last night to the knowing groans of The Tonight Show audience.

"And I said, 'The White House is going to get egged,'" Obama said. "'You need to throw some candy in there.'

"'A couple Reese's Pieces or something.'"
That's real classy, Barry, going on the disgusting Jay Leno show to complain about your wife's eating habits. And come on, no one eats Reese's Pieces except for the E.T. and maybe John Boehner (the orange color is not natural). Hang in there, Michelle, we will come trick-or-treating for a bag of raisins any day. [WaPo/USAToday]