Famous DJ Known To TMZ Readers Spins Tonight At Lux Lounge
February 20, 2009 03:20 PM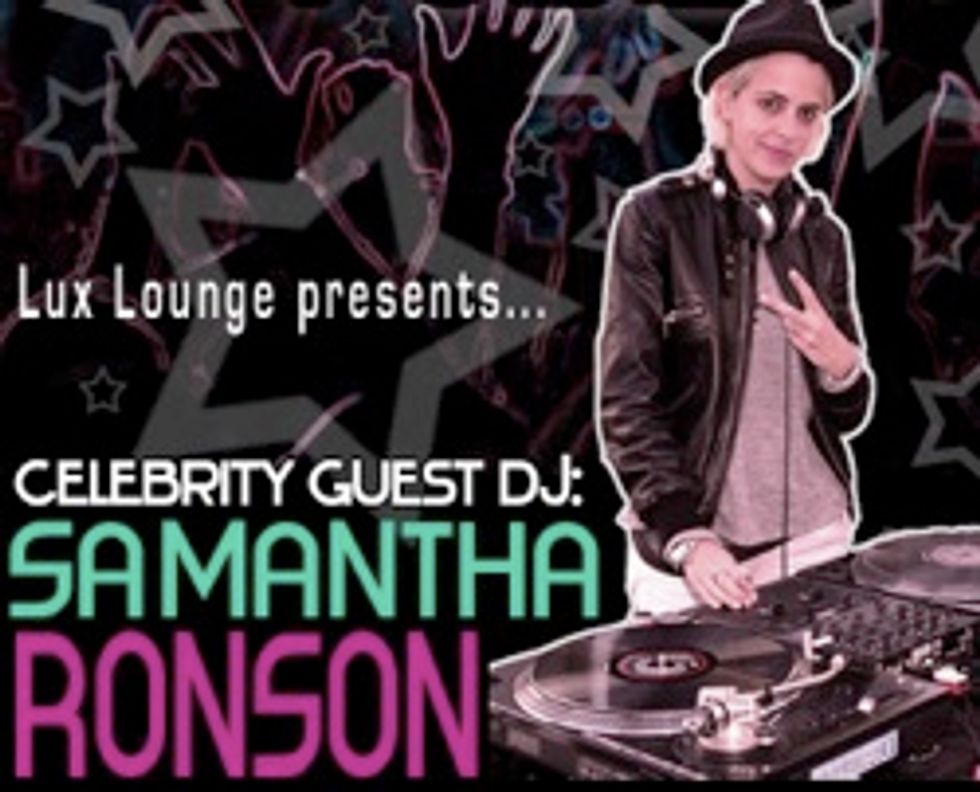 Even your mom has heard of famous celebrity DJ Samantha Ronson, because of the whole famous-celebrity girlfriend thing. Ronson's the guest DJ tonight at Lux Lounge. You must go to the Lux website for special secret RSVP instructions (it involves sending an RSVP email to get on the list).
---
Even the celebrity DJs want to be in DC now. Yes we can!
LUX Lounge, 649 New York Ave NW, Washington DC 20001, (202) 347-8100.