Fat Tuesday: Hedonism At Its Best
February 16, 2010 06:16 PM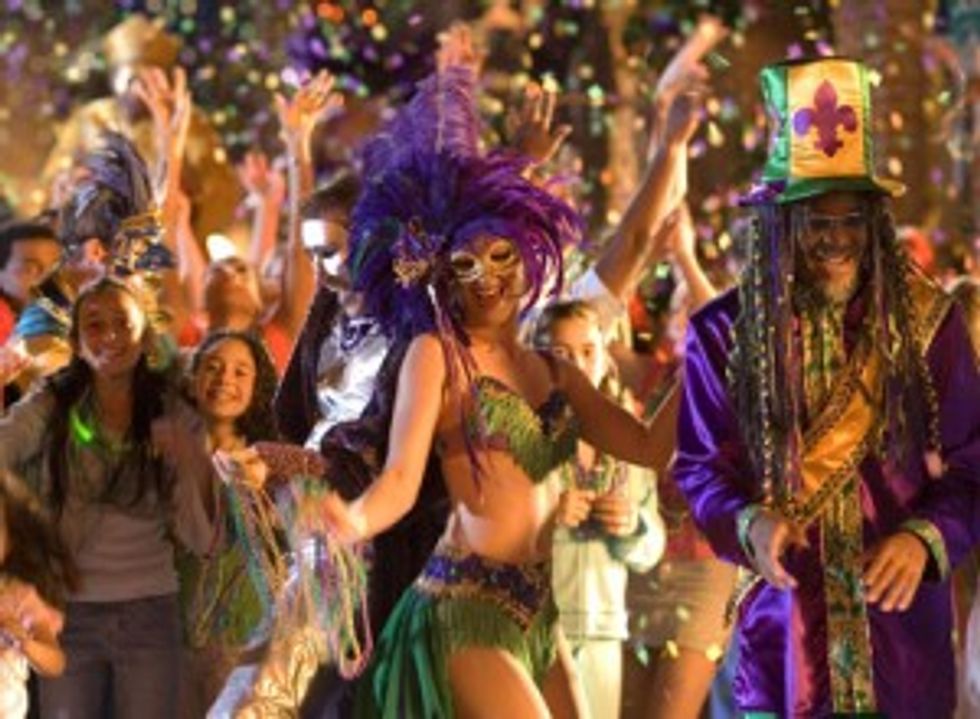 The ancient celebration of boobs, beads, and booze affectionately referred to as "Fat Tuesday" is TODAY. What's supposed to be the last night of eating rich, fatty foods before the Lent fast begins is in reality yet another excuse for people of all denominations to imbibe, with the added bonus of boobs and beads. And considering all the upstanding folks who call the District home, we anticipate that ample amounts of drinking and debauchery will occur this evening.
---
Where to drink Hurricanes, get some beads and masks, and be as hedonistic as you want to be in celebration of Fat Tuesday:
Acadiana: This is your more "upscale" Mardi Gras celebration (read: it lacks the whole 'boobs and beads' thing, but offers damn good food). They're serving a street food menu for the occasion and it includes frog legs, sliders, and crawfish bread as well as other southern delicacies. Specialty cocktails are $5 and draft beers are on special for $4. [Acadiana]

Rumors: And here you have the trashiest, most scandalous and most ridiculous of all the Fat Tuesday celebrations. A $5 cover gets you cheap beers, authentic New Orleans food, DJ's, face painting, a hot wing eating contest, lots of beads and a prize for whoever manages to collect the most. [9th Annual Bourbon Street Bash]

McFadden's: Hanging out with college kids on Fat Tuesday pretty much guarantees: 1) lots of cheap booze, 2) lots of music and 3) (inevitability) beads, beads, and more beads. And, in this case, it also guarantees stilt walkers and fire throwers. Party starts at 8PM. [McFadden's Fat Tuesday College Party]

Eatonville: If you want to learn a thing or two about Mardi Gras- what it actually is, why we celebrate it and eat certain foods- head to Eatonville for their Food and Folklore dinner that's all about the event. The evening includes a three-course meal. Cost is $45.

L'Enfant Cafe: Perhaps the most original of all the celebrations, L'Enfant Cafe is hosting a Mardi Gras Crepe-Flipping Race. The crepe flipping race begins at 8PM, or, if you're just not a crepe flipper, you can indulge in half-price Belgium beers instead from 4:30- 7:30PM. [L'Enfant]
Other good Fat Tuesday celebration options include, $5 drinks and samba dancing at Ceiba, cheap drinks, beads, and a supposed guest appearance by Captain Morgan at BlackFinn DC, and beads, masks, Hurricanes and Zydeco music at The Red Derby in Columbia Heights.