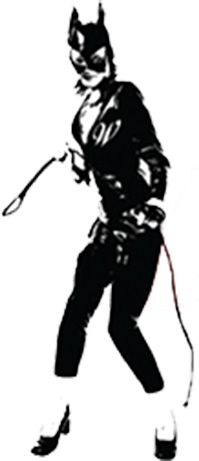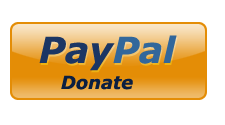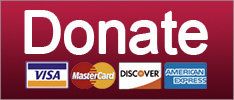 Impeachment
You seen McConnell's so-called proposed 'rules'? It's Merrick Garland all over again!
January 21, 2020 12:56 PM
Good afternoon from the United States Capitol, where we Not Are! The Senate impeachment trial of Donald John Trump commences today, and we are ready for the shitshow, we guess!
In the dead of night last night, Moscow Mitch McConnell finally released his proposed Senate rules, and oh boy, we guess he's just decided he wants to do cover-ups for Trump in plain sight. In short, it's Merrick Garland all over again, and if you don't like it, or if you DO like fair trials and democracy and our American experiment, you can go fuck yourself with McConnell's spare turtle shell.
Here are some highlights of the proposed rules:
1. MAYBE they will admit the House's evidentiary record on Trump in the Senate trial, MAYBE THEY WON'T. They'll just have to vote on that. Wonder what McConnell's trying to hide.
2. Sure, the House gets 24 hours to present its case against Trump, and so do Trump's lawyers. Those 24 hours must happen over the course of only two days, and with the trial starting at 1 p.m. Eastern each day, that means Mitch McConnell would like as much of this to happen in the dead of night as possible. Wonder what McConnell's trying to hide.
3. Maybe after that they will vote on some witnesses. Maybe.
Senate Minority Leader Chuck Schumer is pissed, and calls McConnell's rules a "national disgrace."
Oh hey, did you hear the Trump White House is losing a ton of sleep and pooping its pants over the possibility of John Bolton testifying, so according to the Washington Post, they are thinking maybe they will get any eventual Bolton testimony to happen -- wait for it -- in a CLASSIFIED ROOM -- and they will do that for -- wait for it -- NATIONAL SECURITY PURPOSES.
You know, because that wasn't OK when the House was doing depositions during the impeachment inquiry (to keep witnesses from coordinating their stories), but it is OK when you are trying to do cover-ups for Donald Trump.
Of course, it's funny, because the Post article reads as if this is a decision the Trump White House feels it has the authority to make, which would mean Mitch McConnell is just going to give them the authority to make it.
Mitch McConnell is already talking, so let's just start the liveblog and we'll fill you in on other things as we go.
Mommyblogging
Looks like it's time for The Talk again!
January 14, 2020 04:07 PM
I keep thinking about dominance, and not in the sex way :(
I keep thinking about it as it pertains to white men, identity politics, the Left, the primary. Some Bernie people did not cover themselves in glory when they demanded conservatives, centrists, squishy liberals, and real liberals "bend the knee" to them. Sure, it's a quote from a popular television program. But people do not like being dominated. (It was also the most boring part of that popular television program. The hot queen is fighting on three fronts, including zombies, but she's going to take time every episode to demand someone "bend the knee"? Get your priorities in order, hot queen!) Insisting on "my way ... OR DRAGONS" is not actually awesome.
I am a Warren person, after first being a Kamala person. A plurality of Wonkette writers are Warren people too. One is Maybe Bernie. A couple are Affirmatively Undecided until it's time to vote but possibly leaning toward a more centrist candidate. Nobody is a Bidener, that I know of -- late-breaking news, we do have a Bidener! -- unless and until he wins the nom, at which point we will jump on that bandwagon so hard we break our ankles. There are people on staff (me!) who would vote Bernie before Biden, and people who would not do that. Maybe you're harder Left than we are, or less. Maybe you're more hawkish, or less. There's an entire spectrum, just among the staff. We argue quite a bit in the chatcave! There's a far larger spectrum outside it.
©2018 by Commie Girl Industries, Inc