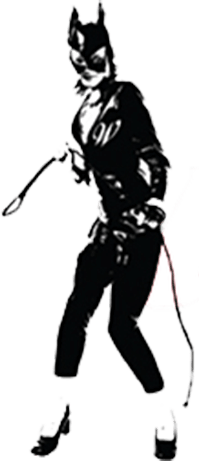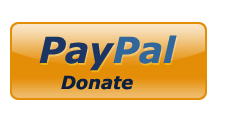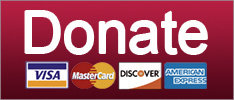 Trump
OK we're kidding, he's still yelling at clouds.
November 12, 2018 03:43 PM
Donald Trump is back from Paris, shaking off his incredibly challenging weekend surrounded by globalists who hate America. Along the way, he blew off visiting an American WWI cemetery Saturday because "rain," scowled his way through a ceremony marking the 100th anniversary of the Armistice, at which French President Emmanuel Macron condemned rampant nationalism, and then finally got to have a Dead-Americans-Only commemoration of WWI at a different US cemetery outside Paris, where he still couldn't resist joking about how nice it must have been to be one of the American WWII veterans in attendance, shielded from the weather. And once he got home, he's doing nothing -- maybe golfing? Dunno -- because it's a holiday of some kind. No public appearances on his schedule. It's not like he'd lay a wreath at Arlington, because this is not Memorial Day, and also it's raining.
Oh wait, no it's not.
Also, Arlington National Cemetery is two miles from the White House. But let's be fair -- perhaps Trump is worried the mist will make him have a bad day or maybe he is a Gremlin and can't come in contact with water or maybe he has just been living with rabies this whole time and that's why he can't risk it.
Keep reading...
Show less
Russia
The Mueller killer is IN THE HOUSE.
November 08, 2018 12:04 PM
Okay, NOW WE PANIC. Trump firing Attorney General Jeff Sessions and shoehorning in partisan meathead Matthew Whitaker to murder the Mueller investigation during the lame duck session is DEFCON 1. The White House knows Adam Schiff, Elijah Cummings, and Eric Swalwell are about to investigate the shit out of them, and they're reasonably confident that the Special Counsel has indictments in the works for Don Jr. for lying to Congress and conspiracy to violate campaign finance law, among other things.
Which is why John Kelly called Sessions yesterday morning and told him to get out immediately, refusing even to let the Attorney General finish out the week. If you believe Vanity Fair, the White House expected Junior to be indicted as soon as today, so they needed the Mueller slayer in place to put the kibosh on it ASAP. And this time, they weren't going to take a chance with someone ethical. Enter Matthew Whitaker, a partisan hack who isn't afraid to plunge his hands into a mixture of slime mold and shit, right on up to the shoulders.
Keep reading...
Show less
News
Can we stop being sad sacks for a minute, please?
November 07, 2018 04:44 PM
Did you wake up this afternoon in a puddle of your own gin-soaked filth, and very sad about Beto and Andrew Gillum and all the other people you have fallen in mad love with losing their races last night? (Rebecca did, but she woke up at the PROPER MORNING TIME in her own gin filth.) Are you freaking out now that Donald Trump has fired Jeff Sessions and the future of the Russia investigation is in danger? Awwwwwwwww, we are sorry, but STOP THAT, because we need to actually take some time to focus on what a badass night America had last night.
Last night's midterms were disappointing in some ways. We get it! We all really wanted last night to be a 100% repudiation of everything Donald Trump has done to America, and a Beto win or an Andrew Gillum win (we still don't know WTF is going to happen with Stacey Abrams, which is why we're not including her in this list) would have been a massive symbol of that repudiation, one we all really need on a core, gut level. But we didn't get it. (Possibly because they were stolen, because that's always a possibility when competing with the GOP.) Regardless, it's time we take a rest and then get right back into the fight, because those wins are out there for us, in 2020 and 2022 and 2024 and literally every other election for the rest of our lives.
But can we take a moment to recognize the sheer amazingness of all the stuff that happened last night?
Keep reading...
Show less
2018 State and Local Elections
POORLY. He's handling it POORLY.
November 07, 2018 02:47 PM
RUH ROH. Looks like someone just explained to President Babyshits that he had a really, really bad night last night. Which is probably why he was 25 minutes late for the press conference held downstairs from his bedroom and arrived slurring his words and looking like he slept under a bridge. Then he started talking.
HO. LEE. SHIT.
It started off slow, with the guy whose party took hundreds of millions from Sheldon Adelson, the Koch brothers, and the Mercers -- as well as "in-kind technical assistance" from a foreign power -- shouting about Democrats being bankrolled by "wealthy donors." Then it was on to some made up statistics, his favorite kind.
Keep reading...
Show less
Elections
Good news from the frontlines!
November 07, 2018 12:36 PM
Election night upsets are what justify getting only five hours sleep because you stayed up watching returns. What happened in Florida, Georgia, and Texas -- while upsetting -- aren't genuine upsets. They are both disappointing and something the "man, this country bites" part of you expected to happen all along. So, let's focus on the fun upsets, where creeps are sent packing and good folks prevail.
Lucy McBath, Georgia's Sixth District
This is the district Tom Price vacated to screw over the nation during a short-lived and shameful tenure as secretary of Health and Human Services. McBath is an electoral Batman -- inspired to run for office after her 17-year-old son, Jordan Davis, was murdered by a gun-toting white asshole in 2012. Davis couldn't vote for his mom but the 15 percent of black folks in the suburban Atlanta district sure as hell did. She will probably defeat the anti-gay by even Anita Bryant standards Karen Handel. I say "probably" because there's likely a recount and the assorted underhanded Georgia shadiness to plow through first, but McBath's kicked breast cancer's ass twice so I think she's got this. For Jordan.
Oh, and I'm officially greenlighting a "Lucy McBath" movie, and I expect a Best Actress nomination -- not Best Supporting, Best Actress -- for the lead (Zoe Saldana or Kerry Washington), not Emma Stone or Mandy Moore or whoever they cast to play Handel.

Keep reading...
Show less
Culture
November 05, 2018 04:20 PM
Sunday marked the 10th anniversary of Barack Obama's election as the first black US president. Ten years! What an epic night. People were celebrating in the streets like the original ending of Return of the Jedi. Black folks were crying ... good tears, not the "does anyone know the nearest stop for the Underground Railroad?" tears from 2016. We had achieved something unprecedented. So many states, including Florida or Georgia, had never even had a black governor (not yet) but the US had a black commander-in-chief. It was a milestone Americans of all races could appreciate, because it meant that racism was officially over. A former coworker had already insisted this happened in 2003 when Halle Berry won an Oscar (so "Spike Lee can just shut up!") but this was less irrational.
I tend to only use the term "post-racial America" ironically, but the notion was promoted in all earnestness back in 2008 when Obama looked to do the impossible. The beautiful dream was that the country was becoming more diverse and more tolerant. The less attractive reality was we were only becoming more diverse.

When Obama crushed war hero John McCain, black voters made up 13 percent of the electorate. White voters were 74 percent -- a staggering 15 percent drop since Ronald Reagan's 1980 victory over Jimmy Carter. Roughly the same percentage of white people voted for McCain as they did Reagan.
Keep reading...
Show less
Post-Racial America
Won't someone please help?
November 05, 2018 01:02 PM
The New York Times is Grey Ladying itself all over the news again, and holy fuckballs are they making a sad hash of what could have been perfectly responsible journamalism. Like, the kind of journamalism that manages to tell the truth without equivocation or slant, but that also manages to be HONEST, for fuckssakes. Let's take a quick look at their latest bullshitty both-sides bullshit, shall we?
Keep reading...
Show less
Russia
SHUT UP, SHE IS TOO REAL.
November 01, 2018 01:06 PM
Guys, we have some bad news. We had been looking forward to today, when the double genius duo of Jacob Wohl and Jack Burkman would turn the Russia No Collusion Witch Hunt OOPSY DAISY UPSIDE DOWN with their press conference (at the Holiday Inn in Rosslyn, Virginia, naturally) where a very credible woman they DID NOT PAY would come forward to say that special counsel Robert Mueller had raped or sexually assaulted her.
Oh don't worry, the press conference is still happening (right now in fact!), because THE SHOW MUST GO ON! It's just that the accuser isn't there, because, despite how she is totally real and stuff, she FEARS FOR HER LIFE.
Keep reading...
Show less
popular
Protests? What are you, crazy?
October 31, 2018 01:20 PM
Donald Trump took to the Twitter Box this morning to proclaim that his visit to console the grieving families of Pittsburgh was a HUGE SUCCESS yesterday, because it went just fine for him, and therefore there is no reason to think his visit was anything other than yet another triumph. The thousands who protested Trump's visit and condemned his hatemongering may have disagreed, but honestly, they're just fake news and malcontents, aren't they?
After all, if Donald Trump didn't see a protest that was very far away -- again, thousands of protesters, one block north of the Tree of Life synagogue -- then it was very small and pretty much didn't happen at all, right?
Keep reading...
Show less