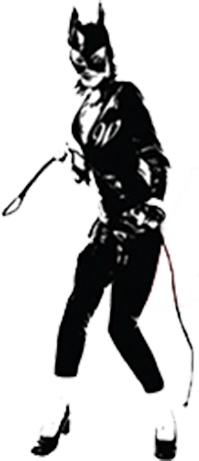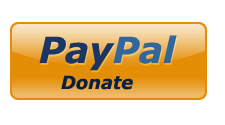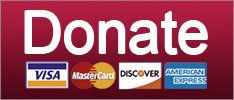 coronavirus
Wake us up from this nightmare!
"The notion of the federal stockpile was it's supposed to be our stockpile," Jared Kushner said during yesterday's coronavirus MAGA rally. "It's not supposed to be states' stockpiles that they then use."
"WHO THE FUCK IS 'OUR'?" screamed America in unison. If it doesn't belong to the states, is the stockpile the property of DC, Guam, and Puerto Rico? Or does Jared think he and Vanky own the nation's stash of medical supplies and can dole them out as they see fit?
That's a joke, because, DUH, of course he does.
"The Strategic National Stockpile is the nation's largest supply of life-saving pharmaceuticals and medical supplies for use in a public health emergency severe enough to cause local supplies to run out," according to its website. "When state, local, tribal, and territorial responders request federal assistance to support their response efforts, the stockpile assures that the right medicines and supplies get to those who need them most during an emergency."
Oh, whoops! Looks like that's not the case anymore. Since Jared's star performance at yesterday's presser, that language has been removed from the web. Now it says that the president owns those ventilators and masks and can hand them out to red states that might vote for him in November, because, HELLO! read your Constitution, people!
Keep reading...
Show less
coronavirus
It Might Be Good If People Who Know Things Were In Charge, By A Doktor Of Rhetoric.
When histories of the coronavirus pandemic [2019-20??] are eventually written, the role of one libertarian scholar, Richard A. Epstein of the Hoover Institution, will deserve at least a footnote, if not a full paragraph. Epstein wrote a couple of articles, published on Hoover's website, in which he suggested that all the public health projections on what needs to be done about COVID-19 exaggerated the severity and danger of the outbreak. According to the Washington Post, the first of those pieces, a March 16 epic titled "Coronavirus Perspective," was a real big hit in the Trumpy circles, where everyone thought it was brilliant and, we presume, staffers read the best parts excitedly to each other, possibly calling in Jared Kushner to help them pronounce the bigger words.
The piece included a slightly optimistic projection for how bad the outbreak would be: no more than 500 deaths nationwide, maybe, which Epstein later revised upward to 5,000, tops, depending on the breaks. As the New Yorker's Isaac Chotiner notes in the preface to his interview with Epstein, published today, "So far, there have been more than two thousand coronavirus-related fatalities in America," and although epidemiologists' projections of possible totals vary, almost all are a lot higher. Chotiner also notes Dr. Anthony Fauci's estimate yesterday that the total deaths in the US could be between 100,000 and 200,000.
We can see why Epstein's work would be popular with Team Trump:
In a follow-up article, published on March 23rd and titled "Coronavirus Overreaction," Epstein wrote, "Progressives think they can run everyone's lives through central planning, but the state of the economy suggests otherwise. Looking at the costs, the public commands have led to a crash in the stock market, and may only save a small fraction of the lives that are at risk."
Despite how popular that rosy scenario might be, Trump nonetheless looked at the shadow of death and announced yesterday we'd have at least four more weeks of staying indoors and out of large groups, at least until the next dumbshit thing he sees on Fox News.
Epstein, who is a lawyer, not a biologist, agreed last Wednesday to a phone interview with Chotiner, and wow, you should go read the whole thing. (The magazine's coronavirus coverage won't even subtract from your five monthly New Yorker clicks. Even if it did, OH BOY.) Turns out that however well-respected in conservative law circles Epstein is, he has a whole bunch of flatly wrong assumptions about how viruses and epidemics work, which would be merely sad if his nonsense weren't also helping to set policy. Chotiner lets readers know up front that bullshit will be flung and disinfected:
During our conversation, which has been edited for length and clarity, Epstein made a number of comments about viruses that have been strongly disputed by medical professionals. We have included factual corrections alongside those statements.
Hoo boy. Talk about putting it mildly.
Keep reading...
Show less