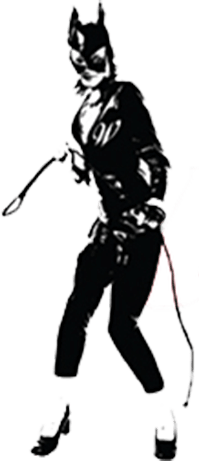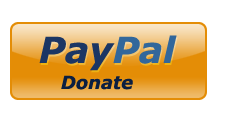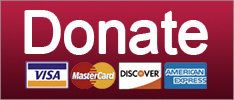 Russia
If Wonkette's right about this, MUST CREDIT WONKETTE.
September 19, 2019 12:11 PM
Wednesday night, the Washington Post confirmed some of the worst fears we've all had about the story Liz (your Five Dollar Feminist) has been covering all week, of the intelligence community whistleblower who came forward through the proper channels to report that SOMETHING VERY BAD had happened, something he or she found of grave enough concern to take it to Joseph Atkinson, the inspector general of the entire IC, who took it to acting DNI Joseph Maguire, who then, instead of following the law, took it to Trump's Roy Cohn at the Justice Department, who immediately fired up the cover-up machine on all cylinders.
It's about Trump. Just after we learned that the CIA had to extract our most valuable asset in the Kremlin in 2017, partially out of worry that Trump would burn the source's identity to Putin, we now learn that Trump made a "promise" to an unnamed foreign leader that was so off the chain that it's set the intel community on fire:
Trump's interaction with the foreign leader included a "promise" that was regarded as so troubling that it prompted an official in the U.S. intelligence community to file a formal whistleblower complaint with the inspector general for the intelligence community, said the former officials, speaking on the condition of anonymity because they were not authorized to discuss the matter publicly.

It was not immediately clear which foreign leader Trump was speaking with or what he pledged to deliver, but his direct involvement in the matter has not been previously disclosed. It raises new questions about the president's handling of sensitive information and may further strain his relationship with U.S. spy agencies. One former official said the communication was a phone call.
The sources are two "former US officials," which is interesting, since whatever Trump did, he did it very recently, so either these are two very recently "former" US officials -- Hey, former DNI Dan Coats! You make friends with a Washington Post reporter? 'Sup, Sue Gordon? -- or people on the inside are freaked out and leaking to veterans on the outside to get the news to the people.
Keep reading...
Show less
Courts
Will DOUBTLESS vote to confirm him anyway.
September 17, 2019 09:46 AM
Steven Menashi is a Trump advisor who works with Stephen Miller to destroy the lives of immigrants. Before going to work at the White House, Menashi was (acting) general counsel to Betsy DeVos's Department of Education, where he helped dismantle Title IX and fight for the rights of rapists. Throughout his adult life, Menashi has written a slew of articles and op-eds denouncing diversity, women, and LGBTQ rights organizations.
And now, he's about to be appointed to one of the most important federal appellate courts in the country. Oh, just for life.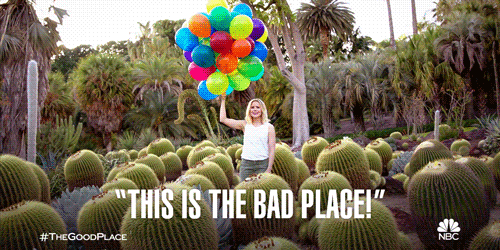 Giphy
Keep reading...
Show less
News
Ben's gonna need a composite sketch, or maybe a Scratch-n-Sniff version, FOR JOURNALISM.
September 16, 2019 04:20 PM
We have found the winner of the unofficial right-wing contest for who can come up with the stupidest reason to say this week's New York Times piece on Brett Kavanaugh, which revealed another sexual assault accusation against the man whose name is pretty much synonymous with "rape van" in our minds, was fake news.
Surprise, it's Ben Shapiro! He is just disappointed that nobody has given a full accounting of what Brett Kavanaugh's penis looks like, whether there's anything fun or exciting about it, has it ever heard the wolf cry to the new corn moon, does it paint with all the colors of the wind, is it purple like an eggplant, does it appear as a lighthouse against the horizon after the thrashing of a storm at sea?
CAN SOMEBODY PLEASE TELL BEN SHAPIRO ABOUT THE SHAPE OF BRETT KAVANAUGH'S COCK? OR MAYBE DRAW HIM A DOODLE OF BART O'KAVANAUGH'S DINGLE? AND IF YOU MAKE IT SCRATCH-N-SNIFF, BEN SHAPIRO THANKS YOU IN ADVANCE, ALLEGEDLY! ANYBODY GOT A 3-D PRINTER AROUND HERE?
Keep reading...
Show less
Congress
Thanks Acting DNI Joseph Maguire! You're gonna be a STAR!
September 16, 2019 02:53 PM
There's some fuckery afoot in Donald Trump's Intelligence Community. The fact that Acting Director of National Intelligence Joseph Maguire is burying a whistleblower complaint in blatant violation of the plain wording of federal law would be a massive scandal in any other administration. But here in the Firehose Era, it goes rushing by practically unnoticed.
NOT ON YOUR WONKETTE'S WATCH, DAMMIT! House Intelligence Chair Adam Schiff just dropped a subpoena on the Acting DNI calling him to testify before the Committee on Thursday, which is a BFD. And let's pay particular attention to the dates here, for reasons we'll come back to in a hot second.
According to Rep. Schiff's September 13 letter to Maguire, on August 12, the Intelligence Community Inspector General (ICIG) received a "whistleblower disclosure intended for the congressional intelligence committees from an individual within the intelligence community." As provided under 50 US Code §3033§3033 and the Intelligence Community Whistleblowers Protection Act, the ICIG conducted a 14-day preliminary investigation and found the allegations credible and of "urgent concern" to Congress. On August 26, the ICIG told Maguire of his findings, which started the clock on a deadline for the DNI to disclose the information to HPSCI, as laid out in 50 US Code §30339(k)(5)(G):
Upon receipt of a transmittal from the Inspector General under subparagraph (B), the Director shall, within 7 calendar days of such receipt, forward such transmittal to the congressional intelligence committees, together with any comments the Director considers appropriate.
That would be a non-discretionary statute. Maguire doesn't have any wiggle room here -- it says "shall," and that doesn't mean he gets to go running to Attorney General Bill Barr to ask if he can prettyplease dummy up some bullshit excuse to get out of it. So naturally, that's exactly what he did.
Keep reading...
Show less
Featured
September 16, 2019 01:28 PM
News of Brett Kavanaugh's latest sexual assault allegation and Donald Trump conducting war policy on Saudi Prince Mohamnmad Bone Saw's orders and Trump deporting sick kids so they can die gettin' you down? Take a five-minute break to laugh at the president for being a fucking buffoon! Sure, you won't feel "better" afterward, but that's because feeling better doesn't exist anymore.
Anyway, what in the entire fuck is this?
"These Radical Left Democrats are CRAZY! Obama Netflix?" the president asks, like he is a normal person asking a normal question that other people are also asking. "OBAMA NETFLIX?!?!?!?!"
SOMEBODY'S a Jealous Janet today! Instead of investigating the obvious reality that for Donald Trump, the presidency is little more than an elaborate grifting scheme, he just really wants the House Judiciary Committee to investigate ... the fact that Barack Obama got a big book deal, because he's the most recent former president and one of the most admired men in the world? And also that Barack and Michelle Obama (most admired woman in the world) inked a deal to produce documentaries with Netflix?
What does the president think Congress would investigate about those things, were Congress to drop everything and follow the bouncing ball of the president's ball-shrinking insecurities and hallucinations?
Keep reading...
Show less
Courts
Everyone could have seen this coming, unless they were personally invested in not seeing it coming.
September 16, 2019 11:06 AM
NO! Say it is not so!
You mean to tell us that after then-GOP-Senator Jeff Flake acceded to the need for at least the thinnest bullshit appearance of a bullshit FBI investigation into the allegations against Brett Kavanaugh, which did indeed result in an absolutely bullshit appearance of an FBI investigation, where Donald Trump and the GOP had their stranger danger fingers on the scale the entire time ... you mean there are more allegations against Supreme Court Justice Rape Van, even now, many months after the Senate barely confirmed him? WHAT?
Everyone could have seen this coming, unless they were personally invested in not seeing it coming.
Keep reading...
Show less
Cops Behaving Badly
When you're selling your house, remove personal items like Confederate flags and framed KKK applications!
September 16, 2019 09:50 AM
There are certain things you see while house hunting that are immediate turnoffs. For us, it's vessel sinks and clawfoot tubs. Prospective home buyer Rob Mathis wasn't too picky. He probably just wanted a two-car garage, central air, and no obvious evidence that the previous owner was a white supremacist. Mathis, who is black, and his family were walking through a house in Holton, Michigan, last month and couldn't help but notice the Confederate flags on the "walls, dining room table, and even the garage." Competent realtors usually ask you to remove personal items from the residence before listing it. You want buyers to imagine themselves living there. It's not Halloween and they're not visiting a racist haunted house.
There were even more horrors waiting for Mathis in the bedroom, and we don't mean the cramped, non-functional master closet. He found to his "surprise" a framed "Klu Klux Klan" application hanging on the wall. We confess we didn't realize the Klan had literal applications, as if there were a head of inhuman resources screening them for minimum requirements and red flags (e.g. the applicant is black or Jewish). We assume there are sections for describing how much you resent race mixing and listing all your "special skills" (hating, discrimination, Excel).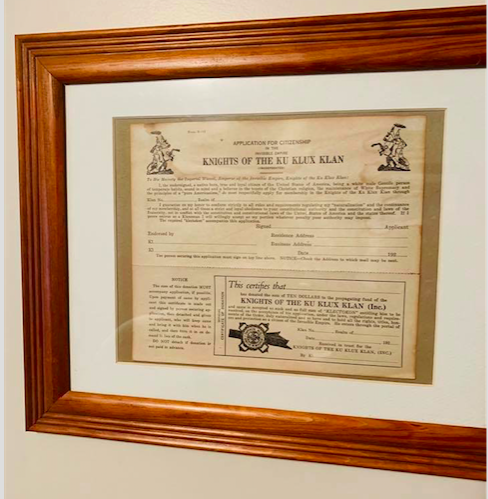 Yeah, that's real.Facebook
Keep reading...
Show less
Nice Time
We've got a new book club coming up, some George Orwell history, Molly Ivins, and non-Newtonian cat physics.
September 15, 2019 01:17 PM
The news continues to be terrible, and so we continue to need these weekly reminders that not everything is horrible -- just the biggest things going on right now! There, don't you feel a lot better?
In hyper-local news, a Boise man continues to enjoy having adopted a cat recently: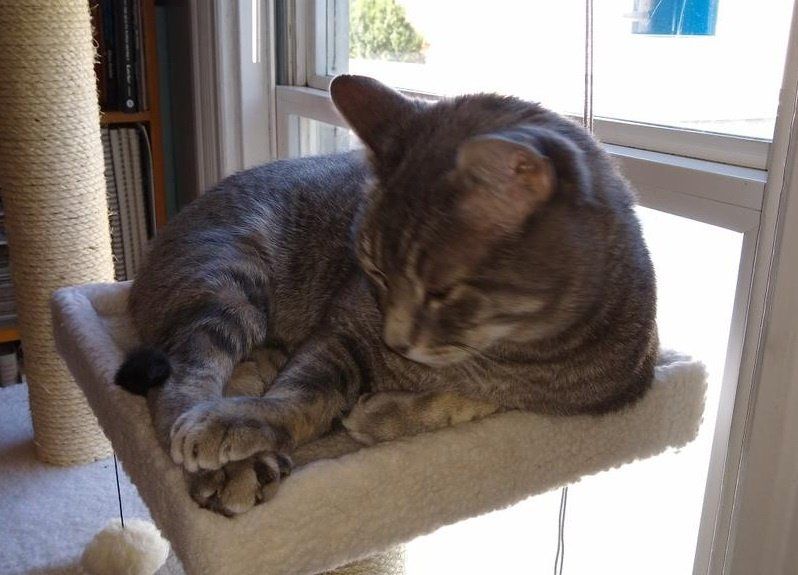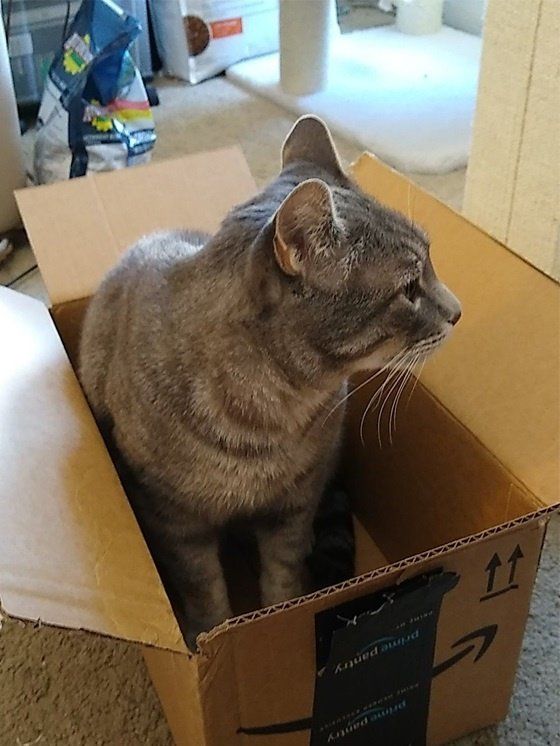 What's the deal with cats and boxes, huh?
Keep reading...
Show less
Russia
September 13, 2019 01:50 PM
That didn't take long.
Ayup, that is the spy we've been talking about all week long, the one who helped the Obama administration figure out things like "Vladimir Putin personally ordered the ratfucking operation to hurt Hillary Clinton and help install Dear Orange Leader Trump in office." Heckuva job, literally everyone!
Keep reading...
Show less