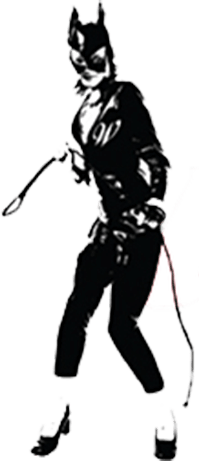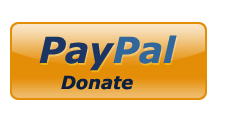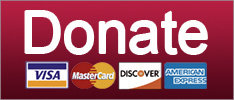 Immigrants
What part of ILLEGAL doesn't he understand? Probably lots.
Another day, another dispatch from the New Cruelty: Immigration and Customs Enforcement has been holding Noé de la Cruz, an old man who has Alzheimer's disease and diabetes (and is in remission from cancer) in a detention center in Texas, pending the outcome of his request for asylum. His family -- his wife and daughter are citizens -- has requested he be released to their care, but nothing doing! ICE doesn't let dangerous old men loose into the community, because what if he disappears and takes some American's job, or tapes a bunch of women's mouths shut and drives them across the border, or starts a caravan and murders all of us in our sleep? We need a wall -- An anti-ALZHEIMER'S wall!
His daughter, Sandra de la Cruz, says she's worried her father, 72, isn't getting any treatment where he's imprisoned, ICE's Port Isabel "Service Processing Center" in Los Fresnos, Texas.
"He's going to get lost, and we don't have family over there who can take care of him," Sandra said. Speaking through tears, Sandra recounted instances where her father called "three, five, ten times a day" from the Port Isabel detention facility near Los Fresnos, Texas, asking the same questions over and over.

"He also says that he's getting into fights, but when we go to see him, he doesn't have bruises," Sandra said. "We think that the fights are happening in his mind."
(Some idiot somewhere: "So he's also violent, you say? Good thing he's in jail!")
Keep reading...
Show less
Russia
Judge Amy Berman Jackson is not amused with Paul Manafort.
Justice has been done, at least little bit more than it was last week in the Eastern District of Virginia (EDVA), where Judge T.S. Ellis gave Paul Manafort a slap on the wrist and a visit from the tickle monster as a sentence for an eight-count jury conviction -- five counts of tax fraud, one count of failing to report a foreign bank account on an IRS form, and two charges of bank fraud. On top of that, Manafort willfully blew up his plea agreement, by constantly lying to prosecutors and the grand jury, and also provided the Robert Mueller investigation pretty much zero useful information.
Today in front of DC Judge Amy Berman Jackson, things were a bit different! Berman Jackson sentenced Manafort to 73 months (six years and a month) on two counts, with credit for time served. For the first count, conspiracy against the United States, Manafort received 60 months, 30 months of which will run concurrently with the dumb sentence he got in EDVA. For the second count, witness tampering, Manafort got an additional 13 months.
It wasn't the harshest sentence Berman Jackson could have given, but rather a fair sentence that took into account all the facts and guidelines.
So ... an extra 43 months, minus the nine months he's been in jail ... carry the two ... we weren't told we had to do math ...
LOCK HER UP! LOCK HER UP! LOCK HER UP!
Keep reading...
Show less
Healthcare
Or at least he wants to. But budgets are more of a letter to Santa anyway.
Donald Trump's new budget is out, and it has some very smart ideas about spending more on the military and slashing Medicare and Medicaid, two programs he said would never be cut when he was running. Haha, we like to mention that as if any of his supporters would care he lied, because we are old and crotchety that way. Remember how he said all Americans would get better healthcare than Obamacare, too? And now that has happened, just like Big Brother's glorious victory on the Malabar Front and the generous increase in the chocolate ration.
Here, remember all the times Donald Trump promised the only cuts you'd ever see to Medicare were in "waste, fraud, and abuse"? He would be different from other Republicans that way!
Trump promised over and over to 'save' Medicare, Medicaid and Social Security. Will he? www.youtube.com
He even said Hillary Clinton would "destroy" Social Security and Medicare, because that's exactly what she said she'd do, never.
So in his new genius "Budget for a Better America" -- aides had to keep correcting it from "gooder" in drafts -- Trump wants to cut just a teensy bit from the budget for Medicare: about $845 billion over the next decade. As Mother Jones points out, that's a 10 percent cut, and nobody thinks the rate of "waste and fraud" in Medicare is that high. Except maybe if anyone asks him, Trump will say it is, and that will make it so. The cuts would mostly come through paying hospitals less for Medicare patients, so we can't see anyone minding that. Except for how the Washington Post notes the pushback was immediate:
Keep reading...
Show less
Russia
Well, they are tenacious, we'll give 'em that!
Okay, everybody grab some Goldfish, choose a bus buddy, and lace up your boots. We're going on a little field trip to Wingnutistan. It's time to visit the people who see the Justice Department getting caught lying under oath, followed by Meatball Whitaker's immediate exit and think, "YEAH, BOOOOOY! HILLARY'S ABOUT TO GO DOWN!"
But first, the back story. In 2017, when Republicans still controlled the House Judiciary Committee, Chairman Bob Goodlatte wrote to then-Attorney General Jeff Sessions asking him to appoint a special prosecutor to investigate the Uranium One conspiracy, AGAIN. There has never been any indication that Hillary Clinton knew about the deal at all, much less that she greenlighted it as a favor to donors to the Clinton Foundation. The deal was approved by the State, Treasury, Justice, Energy, Defense, Commerce and Homeland Security departments, as well as the Office of the US Trade Representative. Nevertheless, Trump's posse in Congress was sure that the key to beating back the Mueller investigation was to distract the country with a competing investigation into Hillary Clinton.
At the same time, the Senate Judiciary Committee was showing its great support for law enforcement by shitting all over the FBI and accusing James Comey of having been a secret Hillary lover. Senators Chuck Grassley and Lindsey Graham -- both of whom KNOW BETTER -- also demanded a special prosecutor be appointed to reinvestigate charges that the FBI did illegal FISA's to Carter Page's stupid red bucket hat.
Keep reading...
Show less
Russia
Think of all the people guaranteed a good time now after they dropped a mountain of cash on the Grifter in Chief.
How many live investigations are there of the Trump inauguration fuckery funtimes? Couple few!
No pressure Brian Frosh and Mark Herring!
For any of these investigators looking into foreign entities using straw purchasers to illegally donate money to the Trump inaugural gravy train, The Guardian is here to help:
Keep reading...
Show less
Environment
It's as if he's constructed a fake enemy. But out of what?
Great Freedom Fighter Devin Nunes, the cow-romancing congressman from California, briefly amused Twitter Sunday with yet another example of just how far down the road to socialist dictatorship America has traveled: A waitress, he claimed, asked him if he wanted a straw with his drink. Does anyone still remember when we used to be a free country?
Keep reading...
Show less
Russia
We think his brain computer is crashing. No, more than usual.
Donald Trump was leaving the White House this morning on the way to, we dunno, probably spin class, and he decided to stop and share some of his very good brain thought words with reporters. It went as well as it usually does.
Keep reading...
Show less
Congress
Ilhan Omar, you get back here right now!
The House voted yesterday on a resolution condemning anti-Semitism and bigotry of all kinds, like anti-Muslim hatred and white supremacy. The measure passed overwhelmingly, but was opposed by 23 Republicans because of their very deep principles, most of which amounted to the principle that Rep. Ilhan Omar (D-Minnesota) needed to be the sole focus of condemnation because she's the only source of hatred in America today. Oh, yes, and one brave R, white nationalist Steve King of Iowa, bravely voted "present," because darned if you're going to trap him into supporting a condemnation of hatred. Let's take a tour of the very good reasons some Republicans gave for opposing a resolution opposing hatred, shall we?
Several of those who opposed the resolution were quite clear about their reason: This was supposed to be a chance to accuse Ilhan Omar of hating all Jews because she said some really clumsy stupid things about how she was being required to vow "allegiance to a foreign country" -- which is true, in that we are literally outlawing a boycott of Israel, Texas is literally requiring anyone who contracts with it to vow allegiance to Israel, etc. -- but with words that evoke a stereotype (that Jews have a "dual allegiance") that was directly addressed in the text of the resolution. But that doesn't count because the resolution didn't specifically condemn Omar. Wyoming Republican Liz Cheney called the resolution a "sham" for not censuring Omar by name, and claimed it proves the entire party is now "controlled by far-left extremists who can't even muster the courage to stand up to blatant anti-Semitism." You know, as long as you ignore the multiple parts of the resolution condemning anti-Semitism in very specific terms.
Keep reading...
Show less
News
Cohen is suing the Trump Organization for unpaid legal fees -- even the ones from AFTER he flipped on Trump. LOL!
MICHAEL COHEN, WERE YOU WORRIED YOU WERE NOT IN THE NEWS ENOUGH RIGHT NOW? Jesus, this is worse than when Michael Avenatti was vaingloriously going on TV every day and pretending like maybe he might run for president, because OBVIOUSLY America was just crying out for that.
Cohen, who is currently very busy testifying for Congress and going through the WHAR BOXES of Trump crime evidence in his basement and trying to decide what outfit to wear on the day he reports for prison, decided he needed to do another thing, so he is suing the Trump Organization in the New York State Supreme Court for failing to pay his legal fees -- including unpaid fees from before he started cooperating with all the various investigations into his personal crimes, the crimes he committed at the direction of and for the benefit of Individual-1, and the crimes committed by Individual-1 and other people in the Trump orbit, and also fees from after Cohen started cooperating, all the way up to the present day.
In other words, Cohen is fucking Trump, and he's demanding Trump pay for the fucking Cohen is giving him, as per the terms of the indemnification agreement they signed, what said the "Trump Organization agreed to indemnify Mr. Cohen and to pay attorneys' fees and costs incurred by Mr. Cohen in connection with the Matters," and by "matters" he means all matters arising from his MANY YEARS of work for Trump and the company. Therefore, #PAYTHEFUCKUP.
Keep reading...
Show less