FEMA Censors Weird 9/11 Coloring Book, For Kids!
News
April 29, 2009 01:53 PM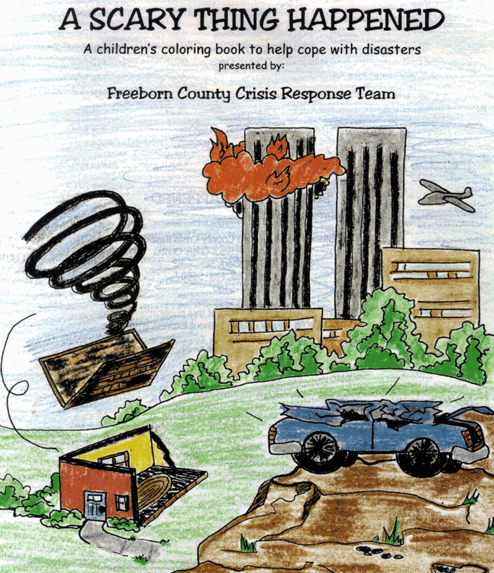 For god knows how many years, the evil shadow government FEMA had this weird terror-coloring booklet, for kids, available as a fun PDF download. Then, due to .... hmm, body bags? Domestic concentration camps? Formaldehyde trailers? Black Oil? Bees? Let's say bees ....
---
Due to the bees, FEMA has now censored itself and the whimsical coloring book of 9/11 plus the dreaded "laptop tornado" can no longer be downloaded, unless you go to the Smoking Gun website, and download it there, NEVAH FORGET. [The Smoking Gun]