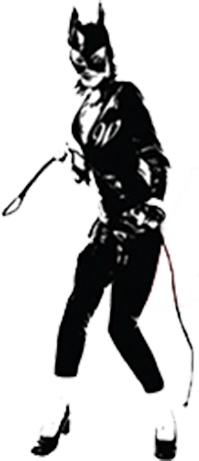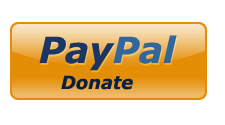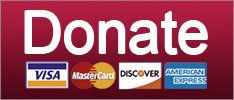 Saudi Arabia
We guess it's better than Melania.
February 17, 2020 09:15 AM
Ivanka Trump, whose greatest single accomplishment is standing upright, went on a tour of the Mideast where she stared poignantly at random objects. She also took time out of her never busy schedule to give a speech Sunday to women entrepreneurs and regional leaders in Dubai. She praised such countries as Saudi Arabia and United Arab Emirates for their "significant reforms" in advancing women's rights. For instance, Saudi Arabia recently allowed women to get their own passports and leave the country without a male relative's permission, so ... yay!
Trump gave the keynote address at the two-day Global Women's Forum. She was qualified to do this because she is the president's daughter and a woman — often both at the same time!
TRUMP: I am delighted to be attending the Global Women's Forum Dubai to advance women's economic empowerment around the world and highlight the progress of the Women's Global Development and Prosperity Initiative. This initiative has impacted over 12 million women in its first year, well on its way towards our goal of economically empowering 50 million women by 2025.
The Women's Global Development and Prosperity Initiative is Trump's pet project. It's supposed to do great things for women while her father's administration works to roll back abortion rights. Republican Sen. Lindsey Graham and Democratic Sen. Jeanne Shaheen have teamed up to have Trump's initiative written into law. The proposed legislation would establish an Office of Women's Empowerment at the State Department and ensure something survives the Trump administration beyond the flaming dumpster fire of our democracy.
Nice Time
But how will they become rugged individualists if they don't face postpartum stress and depression alone?
February 06, 2020 09:41 AM
If this week has you doubting there's any hope at all, read this: New York City is doing something neat and smart and kind. Starting this spring in Brooklyn, and eventually expanding to the entire city, a new program will let new parents request home visits from baby experts -- that is, adults who know about babies, not babies, whose expertise is often limited to chewing their own feet and pooping. The idea is to help new parents make sense of the small squalling human beings who have suddenly invaded their homes, and to check up on how the parents are doing, too.
The program, with the straightforward name "New Family Home Visits," will provide up to six home visits from a nurse, community health worker, or doula, and will be available to all new parents. Heck, the visits will even be available to new adoptive parents and parents who used surrogates.
Blue babbling binkies! Did Finland (home of the free baby-supplies box that doubles as a crib) go and annex New York City while we weren't looking? If so, can Finland just take over altogether? This is what governments should be doing everywhere!
©2018 by Commie Girl Industries, Inc