Michelle Obama Celebrates Fitness Campaign Success With 'Obesity Tour'
News
February 13, 2012 12:04 PM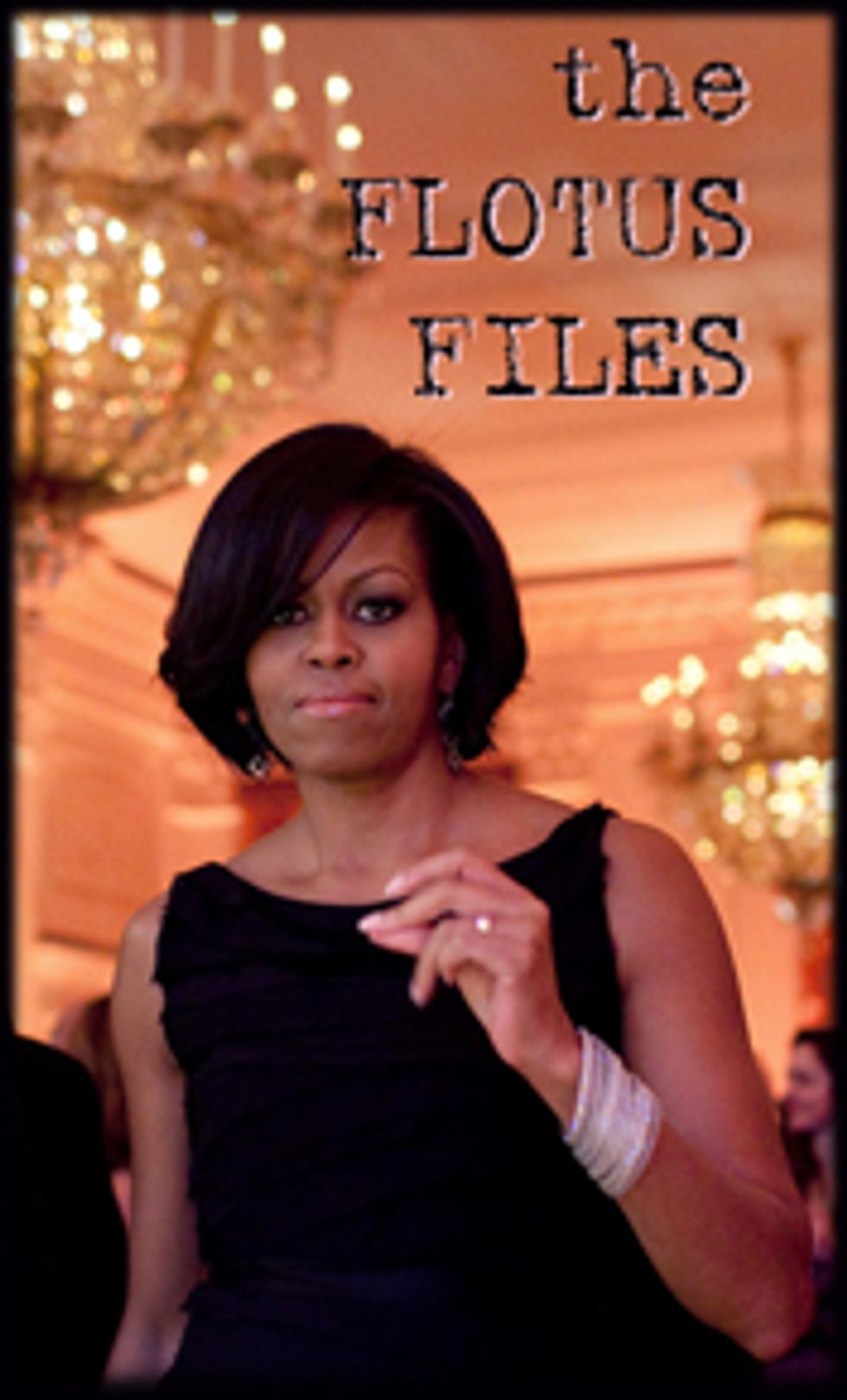 Were you aware that we, as a nation, are currently celebrating thesecond anniversary of Michelle Obama's Let's Move! campaign? Probably not, because McDonald's did not advertise this on its napkins. Our FLOTUS, the arms and inspiration behind the campaign, knew it was time to celebrate, however, and so she embarked upon a cross-country birthday tour, hitting some of America's most well-known and cherished obesity strongholds. Apparently this is also why she challenged Ellen DeGeneres to a push-up contest last week on teevee, although we thought it was just to stir up trouble, for fun. This past weekend, Michelle bravely took her health crusade to Texas and Disney World, because she just loves a challenge.
---
On Friday, our FLOTUS judged a cooking competition to prove that new school lunch standards are the greatest, especially for all those schools that can afford to serve whole wheat turkey tacos, pureed melon juice, pork chops and sweet potatoes. After tasting all the lunches, Michelle decided she could not pick a winner and declared a three-way tie - boring! What is the point of a contest without tears and crushed self-esteem?
And on Saturday, Michelle Obama went to Disney World, where the Rascal scooters are specifically built to accommodate those giant turkey legs. And now here is your video of Michelle Obama doing the "Platypus Walk," a new dance craze that is sweeping Orlando.