FLOTUS Tells Archbishop Desmond Tutu To Drop and Give Her Twenty
News
June 27, 2011 12:15 PM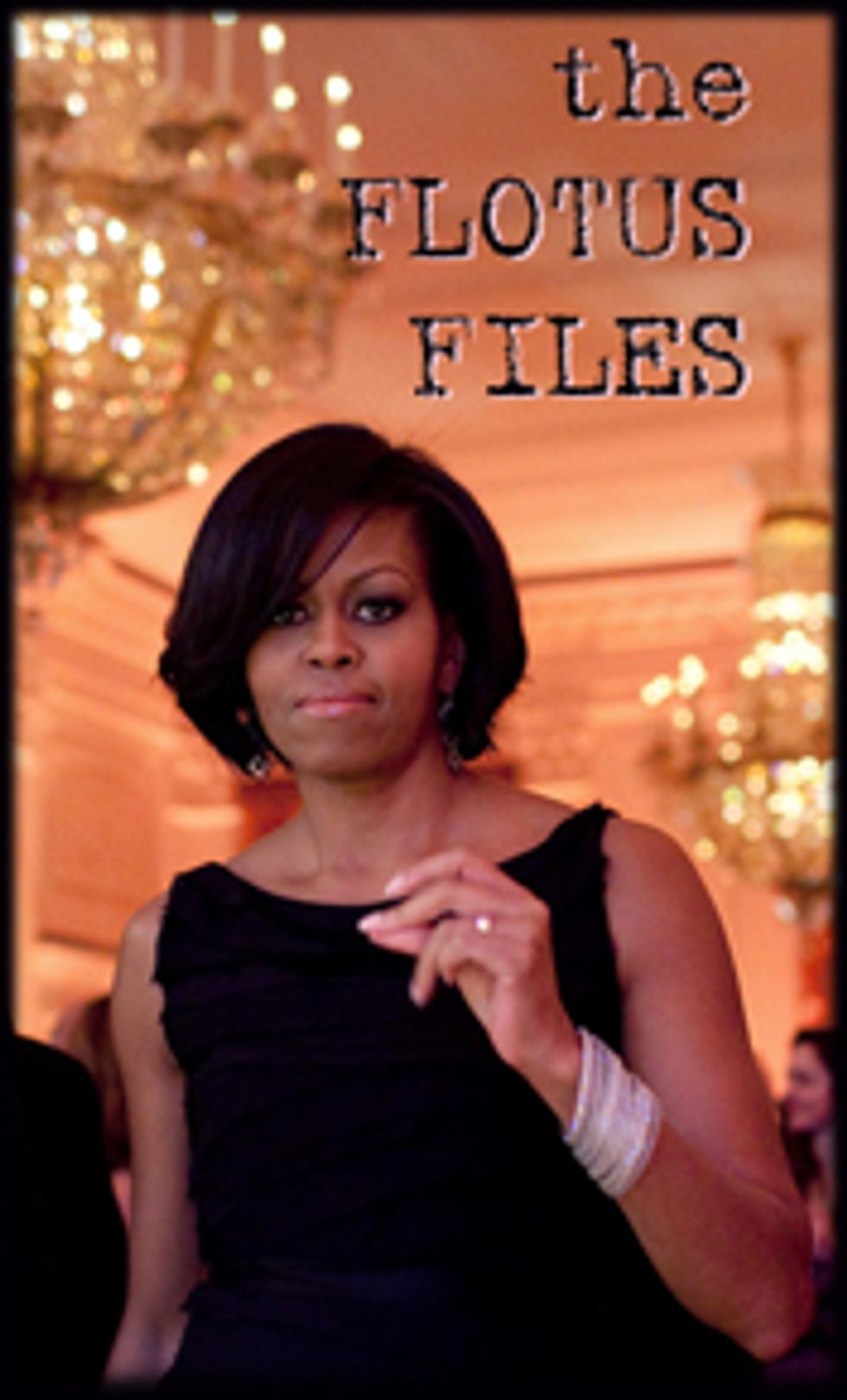 America must once again put down the Hostess snacks, because our FLOTUS has returned from her trip to Africa. This adventure went much better than last year'sSpain fiasco, maybe because there are fewer secret Muslims in South Africa? No one knows! Of course, it wouldn't be a real FLOTUS vacation without some dumb non-controversy about how Michelle Obama is proving all the obese people right, by eating french fries, so here you go. This is not interesting to true FLOTUS fans, who would prefer to instead see our FLOTUS do push-ups with Archbishop Desmond Tutu.
---
Our FLOTUS' travels last week included stops in South Africa and Botswana and encounters with Nelson Mandela, elephants, and impressionable youth. She also hung out with Archbishop Desmond Tutu, and in the spirit of her Let's Move! boot camp program, forced him to do push-ups.
Tutu, who turns 80 this October, joined Obama at the new Cape Town Stadium, where the World Cup soccer tournament was held last year.

When Tutu introduced the first lady, he announced that she was a VIP, but then he also told each of the children in attendance that they were all VSPs, which the kids rightly guessed meant "very special persons."

The first lady said her co-host, a famed leader in the fight for racial equality in South Africa, was a special man.

"Well, Archbishop Tutu, I think you're a VSP, too," she said, laughing.
She laughed at this, because compliments will not prevent Michelle Obama from getting down to business.
"In order to be a VSP, you've got to be what? A VHP -- a 'very healthy person.' Right?" she asked. "Which means you've got to have the knowledge and the internal wisdom to make sure you're taking care of yourself.

"It's hard to have an impact if you're not in the best condition possible," she said.
Archbishop Desmond Tutu apparently took this very seriously, and who can blame him? When Michelle tells you to do a push-up, you do a push-up.
[youtube http://www.youtube.com/watch?v=SwGpz6jUcDA&feature=youtu.be expand=1]
Blair Burke (blairelinor@gmail.com) blogs and obsessively follows Michelle Obama's every move for "The FLOTUS Files," which appears every Monday here at your Wonkette.