Food Wars
News
June 16, 2009 02:12 PM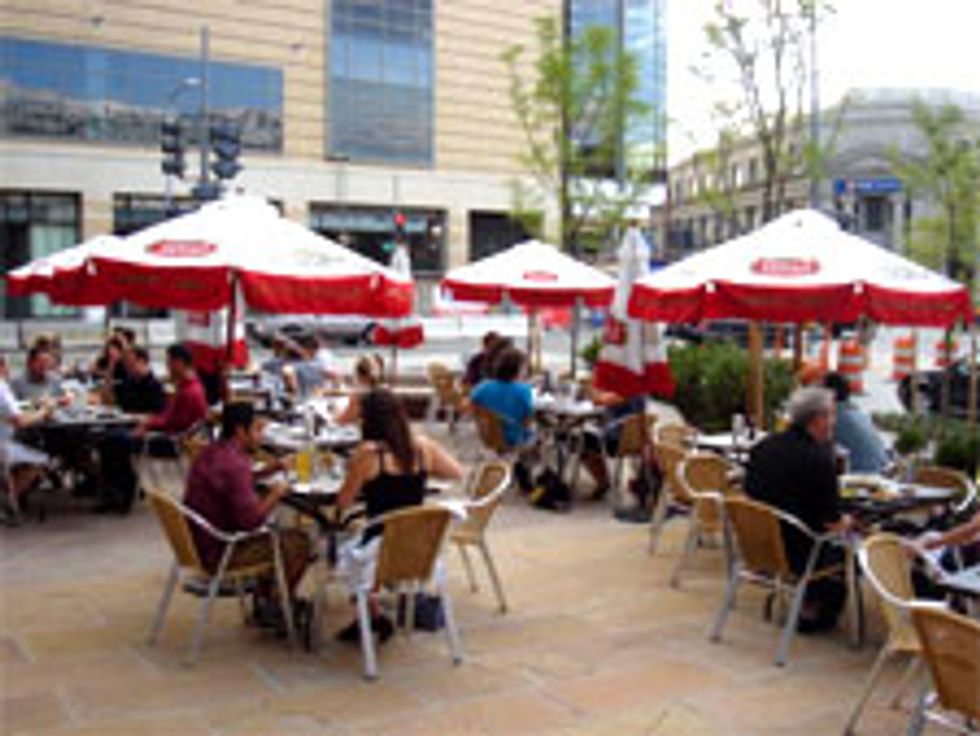 Just like how some politicians get involved in a host of illegal dealings and extramarital affairs and still think we care what they have to say(please go away Newt), some management groups create four restaurants in DC that serve slight variations of the same food and think we'll just swoon over them all. It's Logan Tavern vs. Grillfish (both more upscale) vs. The Heights vs. Commissary (the bastard son and its delightful girlfriend). All are part of the same company, Eat Well DC, all serve similar food at different prices, and only 2 of them are actually worth eating at.
---
Commissary and Grillfish stick out as the restaurants worthy of your time, money and hunger. Commissary, located across from Whole Foods on P Street, serves affordable, comfort food, just like your mom did, except with more gay. Let's rephrase: starving interns, you can afford to eat at this place and your future selves -- also known as poor young professionals working at non profits -- can even afford to get drinks here! (No, silly intern, eating at this restaurant will not alter your sexual orientation). The pizzas are delicious, especially the one with Serrano, Gruyere, Arugula, and Olivado (yum!), the nachos come with guacamole, and you can't go wrong with any of the salads, though the grilled veggies on the grilled veggie salad are oddly served cold. Grillfish is also an excellent choice, especially if you like buffalo shrimp (they good). It's a little more expensive than the other restaurants, so we recommend going during happy hour when drinks are half off and appetizers are too.
But every family has its bad seed (think Emilio Estevez) and both Logan Tavern and The Heights have certainly earned this distinction. Logan Tavern is overpriced, bland, and, considering that it's down the street from Commissary (and closer to the less gentrified section of Logan Circle), not really worth a visit at all. But The Heights is really just that bad. The brunch is terrible, the burgers tasteless and even the chili lacks spice.
Why Eat Well DC has taken over dining in the District, we're not sure, especially when DC is such an anti-chain city (there's nothing like driving to Virginia to get everything you need...).  But as long as Commissary and Grillfish keep serving good food, we will ignore their subtle takeover of this fine city.