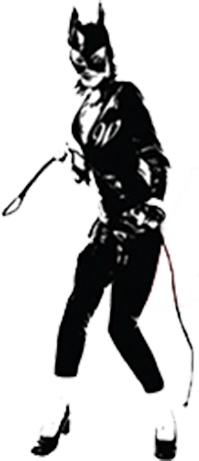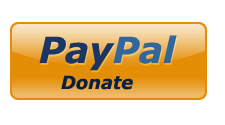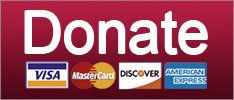 Russia
WE ARE JUST TRYING TO HELP.
February 21, 2020 01:57 PM
Yesterday we learned about the Russia briefing to the House Intelligence Committee that pissed off Donald Trump so much he fired his director of national intelligence, because the ODNI briefer told Congress the obvious truth that Russia is trying to get Trump re-elected. In that briefing, butthole-mouthed GOP Rep. Chris Stewart of Utah was reportedly highly skeptical that Vladimir Putin would even want Trump re-elected, because Stewart is apparently high on his own sauce and truly believes the lies he tells himself about how Trump has been tougher on Putin than anybody else.
According to the New York Times,
Mr. Stewart insisted that the president had aggressively confronted Moscow, providing anti-tank weapons to Ukraine for its war against Russia-backed separatists and strengthening the NATO alliance with new resources, according to two people briefed on the meeting.

Mr. Stewart declined to discuss the briefing but said that Moscow had no reason to support Mr. Trump. He pointed to the president's work to confront Iran, a Russian ally, and encourage European energy independence from Moscow. "I'd challenge anyone to give me a real-world argument where Putin would rather have President Trump and not Bernie Sanders," Mr. Stewart said in an interview, referring to the nominal Democratic primary race front-runner.
This is the guy who was reportedly one of Trump's top choices for permanent director of national intelligence, but apparently isn't anymore because somebody showed Trump a mean quote Stewart said in 2016 where he called Trump "Mussolini" and Trump doesn't like him anymore. (Funny how much these Republicans have changed! Wonder why.)
Regardless, that sound you hear right now is Wonkette and every other patriotic and informed American endlessly screaming and banging our heads against the wall and wondering how Stewart and his fellow Trump-humping Republicans manage to put on pants in the morning without injuring themselves.
Why would Putin want Trump? Dunno, Congressman, why did Putin want Trump in the first fucking place? Because the reasons back then are the same as the reasons now, except for how how Putin also had a personal vendetta against Hillary Clinton in 2016. But oh boy, there were a thousand reasons Putin preferred to have his puppet Donald Trump in the American presidency then, and there are a million more now!
Instead of endlessly screaming, Wonkette chooses to be helpful to Chris Stewart and anybody else who is as dumb as he is and answer his question. CHALLENGE ACCEPTED, DUMBASS.
Here is a long but not remotely exhaustive listicle! CLIP AND SHARE whenever someone is BEING AN IDIOT.
Keep reading...
Show less
foreign policy
And one of them might say so out loud!
January 28, 2020 10:45 AM
The Bolton details just keep on coming. Last night, The New York Times reported that the former national security adviser and the nation's top prosecutor both agreed that Donald Trump was improperly using Justice Department criminal investigations as negotiating chips with foreign leaders, promising to interfere in prosecutions as a gift to whichever despot he was crushing on at the moment.
John R. Bolton, the former national security adviser, privately told Attorney General William P. Barr last year that he had concerns that President Trump was effectively granting personal favors to the autocratic leaders of Turkey and China, according to an unpublished manuscript by Mr. Bolton.

Mr. Barr responded by pointing to a pair of Justice Department investigations of companies in those countries and said he was worried that Mr. Trump had created the appearance that he had undue influence over what would typically be independent inquiries, according to the manuscript. Backing up his point, Mr. Barr mentioned conversations Mr. Trump had with the leaders, President Recep Tayyip Erdogan of Turkey and President Xi Jinping of China.
While this latest revelation isn't directly related to the Ukraine shakedown scheme, it's of a piece with Trump's view of law enforcement as just one more political tool a country's leader wields in his own interests. Much like the $391 million of congressionally allocated defense aid which Bolton says Trump withheld to force Ukraine to announce a prosecutorial inquiry into Trump's political opponent Joe Biden.
Keep reading...
Show less
©2018 by Commie Girl Industries, Inc