Four-Star General Lara Logan Upset With Fellow Journalist's Lack of Military Service
News
June 29, 2010 01:15 PM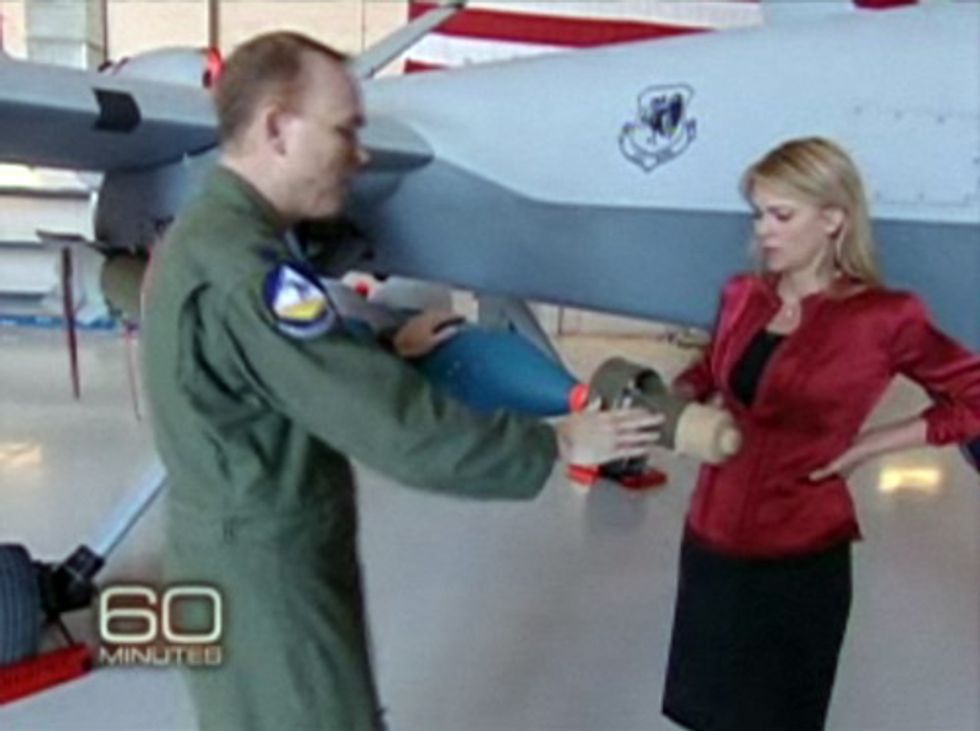 Rolling Stone war journalist Michael Hastings was on Howard Kurtz's Sunday chat show to talk about doing journalism for real, instead of just writing neo-con combat fantasies for the Washington Post op-ed pages. But what did CBS News' battlefield babe Lara Logan think of Hastings for reporting what General Stanley McChrystal and his senior staff said? "Michael Hastings has never served his country the way McChrystal has," she said. What?
---
In case you've already forgotten the forced resignation/retirement of the U.S. War in Afghanistan's commander, Hastings wrote a story about Stanley McChrystal's hatred of America's civilian military leadership that led to Obama's firing of the general. But how could Hastings write an article when he hasn't even served in the military, or at least served as babymama to military contractors, like Lara Logan has?
On Monday, Kurtz told some online commenter what he wouldn't say to Logan's face: "I don't agree with her serving-his-country line. That would suggest that a journalist who hasn't been in the military doesn't have the standing to cover a war, and that strikes me as off base." [Washington Post/Glenn Greenwald]
Send your Journalistic Negligence items to tips@wonkette.com, ATTN: Fletch. This isn't JournoList: anonymity is assured.