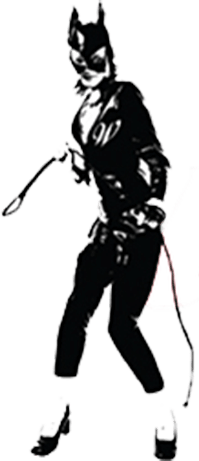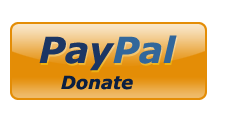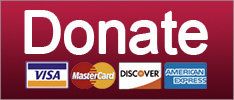 Russia
November 25, 2019 10:55 AM
How's about we start this week where we ended last week? WITH THE SAME STORY!

News broke Friday after Fiona Hill's stunning testimony on Capitol Hill, including her exhortation to Congress to please stop spreading Russian propaganda lies about Ukraine meddling in the 2016 election, because THAT IS RUSSIAN PROPAGANDA, that actually Congress already knew that, because the intelligence community had specifically briefed senators on the subject. Of course, during the hearings, people like Devin Nunes (HOW YOU LIVIN', MOO-BOY?) just continued to spread the Russian propaganda, because they're shameless and also it would appear that, at least in Nunes's case, he's a participant in Trump's scheme to get Ukraine to illegally interfere in the 2020 election.
Hill and Ukraine embassy official David Holmes, as well as several other impeachment witnesses, testified that among other things Russia seeded this narrative to deflect attention from its own responsibility for the 2016 election attack, and to weaken the Ukraine-US relationship.
So obviously with this news out in the open, Republican senators hit the Sunday shows to spread some more Russian propaganda.
John Kennedy, the GOP senator from Louisiana, got the ball rolling on "Fox News Sunday" with Chris Wallace. You know, we were thinking this weekend how it's unfair journalism when we call Kennedy's colleague Ron Johnson the Senate's dumbest Republican, because of how John Kennedy is #BeBest at being dumbstupidest Senate Republican too.
Keep reading...
Show less
Trump impeachment hearings
Yes, Jim Jordan should DEFINITELY get to ask Marie Yovanovitch these super-smart questions in public.
November 05, 2019 02:12 PM
Watching the Republicans HURR DURR their way through Marie Yovanovitch's House testimony is hilarious. But at the same time, it's really not funny at all. This career public servant gave 33 years of her life to the United States foreign service, only to be kicked to the curb when the Russians put a conspiracy-loving idiot in the White House. And now the GOP is going to smear Yovanovitch and pretend that the anti-corruption reformers we supported in Ukraine were actually the bad guys, so as to better launder the reputation of the corrupt crooks who were feeding Trump lies that led him to try to extort the Ukrainian president. It's a fucking disgrace.
Rep. Jim Jordan got the party started by whining for the record about Nancy Pelosi and her fake impeachment hearings which is NO FAIR because of some lies he just made up about precedent. Then Rep. Lee Zeldin bitched that HPSCI Chair Adam Schiff isn't head of Foreign Affairs, so how come he gets to interview a State Department witness, HUH HUH HUH? Then they bitched for 20 minutes about the Washington Post getting a copy of Yovanovitch's opening statement. And it only went downhill from there.
But Democrats managed to elicit a comprehensive account of the ambassador's slow realization that Rudy Giuliani and his Chucklefuck buddies were gunning for her through a backchannel that took precedence over official State Department policy in Ukraine. Yovanovitch's first inkling that something was amiss came from her contacts in the Ukrainian government, who called to say, Hey, who is it that actually speaks for the US government, and also YOU IN DANGER, GIRL!
Keep reading...
Show less
fox news
GROOOOOOOOOSSSSSSSSSSSSSSSSSSSS.
November 01, 2019 04:21 PM
Few months back, Tucker Carlson grossed everybody out. (Yeah, just the one time.) He performed a one-man monologue with one hand tied inside his panties (allegedly!) about known gay homosexual Pete Buttigieg's candidacy, and, um, well, it got kinda weird.

Tucker said:
THEY WANT TO CONSUME HIM LIKE A HEARTY STEW.

EVERY LAST DROP OF BUTTIGIEG.

YUM.
About Pete Buttigieg.
He was responding to a comment from MSNBC's Nicolle Wallace about how Buttigieg is "Chicken Soup For My Soul," like the well-known line of Jesus-y chicken soup books. Tucker Carlson, misinterpreting that completely, went directly in his upset brain to dipping his boner in a piping hot bowl of Campbell's® Chunky™ and calling it "Pete Buttigieg." (Allegedly. Could not see what Tucker's boner was doing under the desk, and do not even know if Tucker gets boners, on TV or at any other time.)
Our point is that Tucker Carlson has done it again.
Keep reading...
Show less