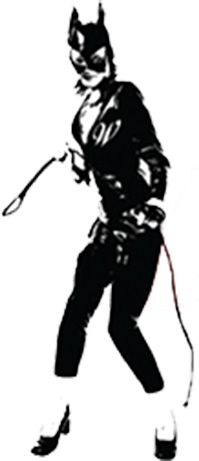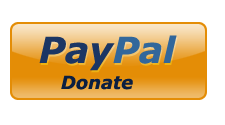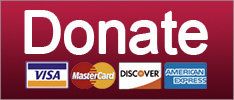 Trump
Trump will sell Saudi Arabia some spare soldiers if the price is right.
January 12, 2020 02:22 PM
Donald Trump set a virgin bonfire in the White House Friday and Laura Ingraham emerged from the flames to interview him. She opened with a softball question about how much of a pants-soiling threat Iran Gen. Qasem Soleimani was before Trump single-handedly erased him from existence with the Infinity Gauntlet.
INGRAHAM: [Secretary of State Mike Pompeo's] concern is that people aren't understanding the imminent nature of the threat of Soleimani, and he was pressed on that today. He said there were large-scale attacks planned on U.S. facilities, but he didn't go more specific. Don't the American people have the right to know what specifically was targeted without revealing methods and sources?
This is the president's response in its original banana pants.
TRUMP: Well, I don't think but we will tell you that probably it was going to be the embassy in Baghdad. You saw that happening. You saw with all of the men, very few women, circling it and circling it very strongly and very viciously, knocking out windows and trying to get and they were close to getting in, and I called out the military. They said we'll have it there tomorrow. I said, nope, you'll have it there today. We're not going to have another Benghazi on our hands. And we did a really amazing job. I get no credit for it, but we never get credit for anything, and that's OK. In the meantime, we have the greatest economy we've ever had, a lot of other things.

But I think you would have had another Benghazi had we not acted quickly. That could have been stopped, and this was stopped. And we had our Apaches going there, the great helicopters, and they were dropping flares all over the place, and a lot of things were happening. They had acted real fast and everybody disappeared.
Post-Racial America
But what Kaep says won't get us into a war. That's the difference.
January 05, 2020 02:00 PM
Colin Kaepernick dropped some bombs on Twitter yesterday and conservatives lost their damn minds. It's weird. Kaepernick is not the president of the United States. You can just ignore his tweets. Yes, they're arguably controversial, but they don't promote violence or otherwise violate Twitter's terms of service.
Kaepernick does not have the warm and fuzzies for America, at least not in the way "love it or leave it unless the president is black" conservatives deem appropriate. This isn't news. It's also why Kaepernick no longer plays football professionally. He's paid a high price for his outspokenness, but the usual suspects won't honor the bill of sale and let him tweet in peace. Megyn Kelly, currently dramatized in the box-office bomb Bombshell, scrubbed off her blackface and denounced Kaepernick's comments.
fox news
These guys can't stop, won't stop the Christian pity party.
December 30, 2019 11:56 AM
Five people were wounded Saturday at a Hanukkah party in Monsey, New York. This was the the ninth anti-Semitic attack in New York City during this year's Hanukkah. It's part of an alarming trend of anti-Semitic attacks around the country. According to the Washington Post, hate crimes targeting Jews have risen 21 percent in the past year. New York Gov. Andrew Cuomo put it bluntly at a press conference Sunday.
CUOMO: This is a national phenomenon that we are seeing and it's frightening and it's disturbing. If anyone thinks that something poisonous is not going on in this country, then they're in denial.
If you want to observe folks in denial in their native habitat, you should swing by Fox News. This morning on "Fox & Friends," today's fake Ainsley Earhardt, Rachel Campos-Duffy, made sure that the spotlight never wavered from CHRISTIANS, CHRISTIANS, CHRISTIANS. When Jewish Americans are straight-up terrified, there's no better time to insist -- without evidence -- that Christians are the most persecuted people who were ever persecuted.
Ukraine
Rudy Giuliani ruins a perfectly good smear campaign.
December 26, 2019 12:44 PM
If Donald Trump wasn't a batshit loon with a demented, spittle-flecked lawyer, he probably would have gotten away with this Uranium One redux. There's a tiny kernel of truth to the Ukrainium One smear, inside a giant, grease-soaked popcorn tub of lies. Clearly Hunter Biden was put on the Burisma board not for his international business skills but in hopes that he might provide some cover for the company and its crooked owner Mykola Zlochevsky. Having US allies on your side is a powerful shield in that part of the world. Which is exactly why corrupt Ukrainian prosecutor Yuriy Lutsenko tried to hire Rudy Giuliani, and former Ukrainian president Yuliya Tymoshenko paid former GOP congressman Bob Livingston to lobby Giuliani on her behalf. Everyone knows how this rigged game is played, and no one knows it better than Ol' Roodles.
And Giuliani may be a raving nutbag with a literal zipper problem, but he did manage to get his Turkish and Venezuelan clients' cases directly in front of the State and Justice departments. In contrast, Joe Biden's fuckup son appears to have gotten bupkiss for his guys, probably because his personal life is even messier than Rudy's. But still, if Donald Trump had any chill at all, he could probably have made some serious political hay out of shining a spotlight on Hunter Biden's flaccid attempts at influence-peddling fuckery.
BUT DONALD TRUMP HAS NO CHILL. NONE. ZERO.
fox news
Merry Impeachmas Everyone!
December 19, 2019 02:35 PM
House Democrats impeached Donald Trump yesterday, and Fox News is real mad. Everyone on that silly network thinks it's so unfair. Republicans never impeached Barack Obama, and there was far more compelling evidence that he was black.
Tucker Carlson couldn't even get through Adam Schiff's floor speech last night. He cut away, declaring, "That's enough of that." Carlson suggested viewers go online if they were interested in Schiff's full remarks or real news in general. His guest, Bret Baier, had earlier called Trump's impeachment the "only partisan — pure partisan impeachment vote in the history of the United States." This is not true, and if Fox hosts are going to rewrite history, they might as well say Trump was never impeached at all. It was just a wonderful dream Democrats had, like Hillary Clinton's inauguration.
During her white power hour on Tuesday, Laura Ingraham called impeachment a "three-ring flop," because it's, you know, a circus.
INGRAHAM: [Impeachment] has all of the feels of like a second-rate traveling circus that camps out in the old fairgrounds of your town, but then it never leaves. You have the jugglers, kind of half-baked jugglers, and kind of uneasy tightrope walkers.
Wow. She took that metaphor further than anyone needed. She must've had high hopes for the circus as a child and was really disappointed. Maybe that was the turning point for her. Her soul shriveled up and died when she realized the "strong man" was wearing a padded suit.
Ukraine
Back away slowly, there are SPIDERS in his ARMPITS!
December 17, 2019 11:35 AM
Rudy Giuliani definitely wants to plead insanity. That has to be it. Right? He must have realized that he's just absolutely thrown away his previous life as a "very great crime fighter," as Donald Trump calls him, and inadvertently exchanged it for a life as a "very dumbstupid crime doer," and has decided that's the only way he can escape spending the remaining time he has in this life in prison.
We don't know where we left off with Rudy -- can one ever really know where one "leaves off" with Rudy? -- so let's just throw shit at the wall like a crazy person, because that's what Rudy's incessant mouth vomit reminds us of.
Impeachment
It's your Sunday show rundown!
December 16, 2019 11:43 AM
Merry holidays to all of you, Wonkers, let us begin.
Over on CNN's "State of The Union," Jake Tapper began the morning with punchable ophthalmologist and Kentucky's second-most-loathsome senator, Rand Paul. Paul, via satellite from the site of the Bowling Green Massacre, decided to prove a former speechwriter for President Obama correct in his assessment of what this entire impeachment process would be like.

Rand Paul has decided his offensively stupid argument will be that Trump was "combating corruption" when he decided to extort Ukraine for an investigation that would hurt Joe Biden (and the Democratic Party). Tapper, for his part, pointed out the absurdity of this argument by taking Paul down Memory Lane.
TAPPER: But this is a president whose former personal attorney Michael Cohen, former campaign chairman Paul Manafort, former National Security Adviser Mike Flynn, former campaign adviser Roger Stone, former deputy campaign chair Rick Gates, former associate George Papadopoulos, all of them have been convicted of federal crimes. In addition, last year, Trump University settled a $25 million fraud lawsuit. Last month, President Trump admitted misusing his own charitable foundation's money, was ordered to pay $2 million. You really think President Trump is concerned about rooting out corruption?
I love that song! But did these facts deter Paul from making more idiotic arguments? Nope! He tried to trudge on with it to the point Tapper had to do everything in his power not to laugh in his face while pointing out his logic fallacies.
Media/Entertainment
That's not racist. THIS is racist!
December 16, 2019 10:17 AM
Yesterday, on God's day or when decent people brunch, The Atlantic published a profile of Fox News host Tucker Carlson. It's called "What Does Tucker Carlson Believe," and it only gets worse from there. The article is so oblivious to Carlson's grossness you'd think his mother wrote it, but instead self-described "teenage Ann Coulter fan girl" Elaina Plott does the dishonors.
Tucker Carlson does not think he is an "especially" good person.
He shouldn't. He's an "especially" bad person. We've yelled at him previously for his homophobia, transphobia, misogyny, and racism. He also once voluntarily wore bow ties. But he thinks it's "elitists" such as former United Nations ambassador Samantha Power who believe "I'm a good person and you're not." This is how the TV dinner heir cons millions of gullible people that he's "one of them." There's no base instinct they posses that he doesn't share. Laughably, Carlson claims that he has empathy but "drooling morons" like Stanford Law professor Pamela Karlan do not. (He really doesn't like women who are smarter than he is, which are most of them.)
fox news
Britt McHenry subjected to gross texts from grosser former co-host, Tyrus.
December 11, 2019 11:45 AM
Fox News is a cesspool of racism and sexual misconduct. Peddling bigotry is how the network affords to settle its many sexual harassment complaints. It's a business model based in the concept of a serpent eating its own tail. Just as the movie Bombshell arrives in theaters, Fox is hit with yet another harassment suit. This one is from Britt McHenry, host of the Fox Nation show "Un-PC," but we're not doing the whole "live by the sword, cut the dickens out of your finger with the sword." No one deserves to be sexual harassed, even if they willingly choose to work at the International House of Grossness that's Fox News.
McHenry accused her former co-host, Tyrus, of harassing her early this year. Tyrus's real name is George Murdoch, but he's not related to Fox bigwig Rupert Murdoch, which would be hilarious. Tyrus reportedly sent McHenry "unwanted and unsolicited text messages with lewd, sexual comments" (these are almost always unwanted and unsolicited). Fox's response was consistent with an organization that has ignored all sexual harassment legislation and HR policies from the past 30 years. The network gave Tyrus his own show, "Nuff Said," and McHenry the professional cold shoulder. That's retaliation, and it's illegal.
From The Hollywood Reporter:
McHenry says that Fox News responded to her complaints against Tyrus by "refusing to investigate some of her claims, shunning her, shutting her out of company events, and refusing to allow her on Fox News Channel shows. [...] When Ms. McHenry complained to Fox News Human Resources and management, Fox News asked what Ms. McHenry did to provoke her harasser."
McHenry filed a lawsuit against Fox News on Tuesday. In addition to Tyrus himself and an assortment of malignant Fox corporate growths, the suit names McHenry's Fox Nation boss, John Finley, executive producer Jennifer Rauchet, and human resources executive Monica Mekeel. They all suck. McHenry claims that when she reported Tyrus for the third time, Rauchet told her that she was "replaceable" and "Fox News never wanted her."