Fred Thompson Says Scott Brown Owes Him Money, for Inspiration
News
June 02, 2010 12:08 PM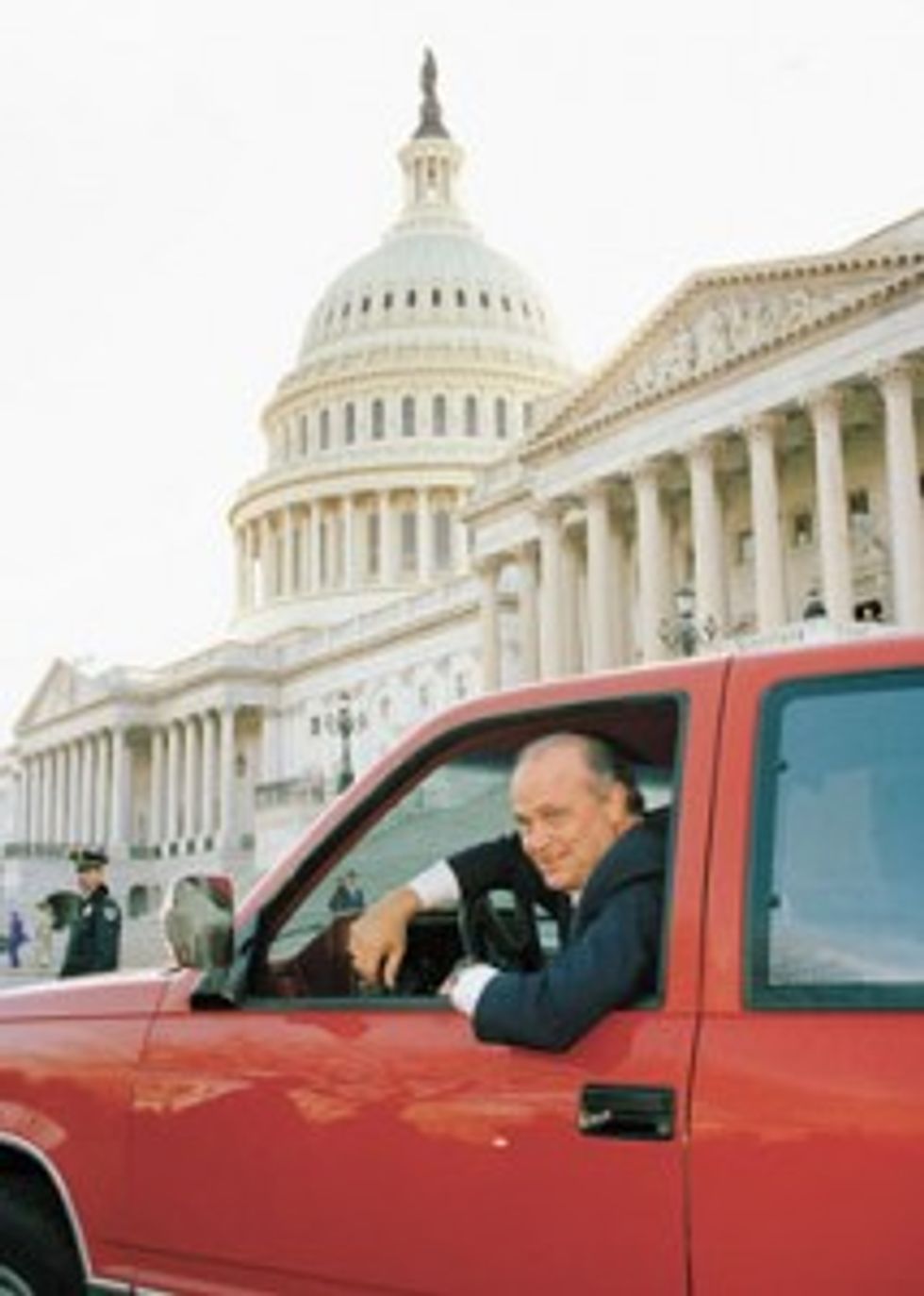 Esteemedman of letters Fred "#ftrs" Thompson drove a Folksy Truck of the People long before Scott Brown ever drove his pants-free pickup all over Taxachusetts, winning votes and ladies' hearts. So just how come nobody has asked him for his views on Brown's fancy rip-off truck, you've been wondering for so many months now? Well, wonder no more!
---
"Someone FINALLY asked me about Scott Brown's pick-up truck," Thompson recently wrote on his Nobel Prize-winning Twitter, Teaching the #Farters to Twat. Thompson had been roaming the aisles of a Virginia bookstore, trying to con people into buying his new coloring book about pigs, when he ran into a woman from the patriot blog Townhall.com. This lady had a microphone and camera crew and actually seemed interested in talking to Thompson, which is strange.
You can watch their whole chit-chat sesh on "The Fred Thompson Show" -- one of the Internet's top political comedy channels -- but the most exciting part is when the interviewess asks Thompson if he felt "usurped" by Scott Brown and his posermobile. And Thompson responds "hells yes," and that Brown owes him "a lot of money" for failing to credit him as America's first Pickup Truck Senator. "I need some royalties off that, although I'm not sure how that will be calculated."
And then Thompson makes ha-ha with the lady, using his acting skills to pretend like he wasn't serious. Later that day, he Twittered Brown an invoice for $2 million, which Brown said he will repay in the $1 bills he earns from dancing at bachelorette parties.
Speaking of money and Fred Thompson and literature, did you know that you can get his pig book for "free," plus $49.95? The money buys you membership into the exclusive "Fred Head" club, which comes with a year's supply of everlasting liberty and one free ride in the back of Thompson's 4x4 of Victory. This is America's greatest bargain, after the dollar menu.