Freedom From Fancy Culinary Tricks: Just Succulent Morsels of Meat
April 05, 2011 04:23 PM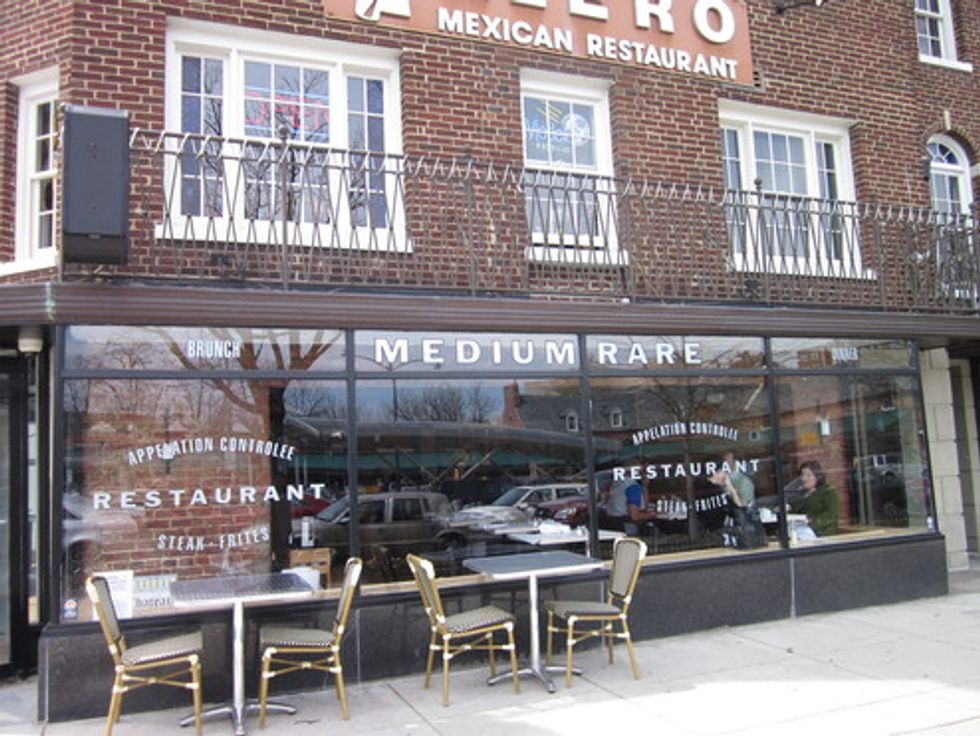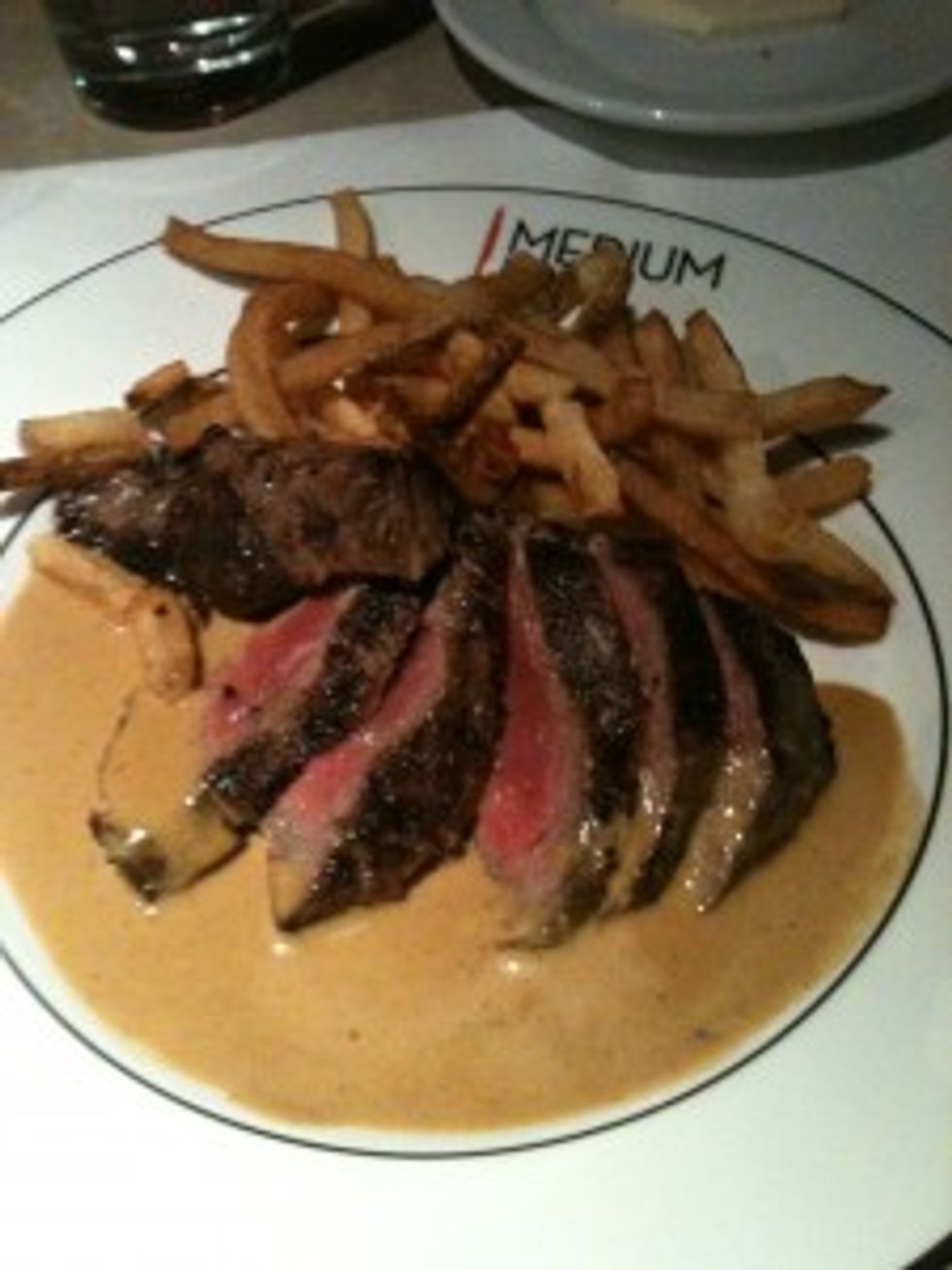 Apparently, in our little small-plates metropolis it is possible to have a simple, non-pork-based meal in a nice, modestly decorated restaurant. For a while there we had resigned ourselves a life where we would get all our nutrients from bacon-covered doughnuts and to drinking beer only from mason jars in dimly lit restaurants. This is why we're excited that we can use the words "good value" and "simple" to describe Medium Rare, a new steakhouse in the semi-revived Cleveland Park. Maybe you're of the rare breed that likes to eat well priced, decidedly undercooked, tender, succulent morsels of meat?
---
With the opening and then the abrupt closing of the Cereal Bowl, we figured there was no hope for Cleveland Park. We assumed that the neighborhood would continue to lose people to Eastern Market and Logan Circle, where there's a better ratio of lattes and organic apples to people with disposable income. But Cleveland Park is managing to revive itself and the area is now home to the Medium Rare, a restaurant that offers a prix-fixe menu of bread, salad, and a decidedly large portion of steak, all for just $20.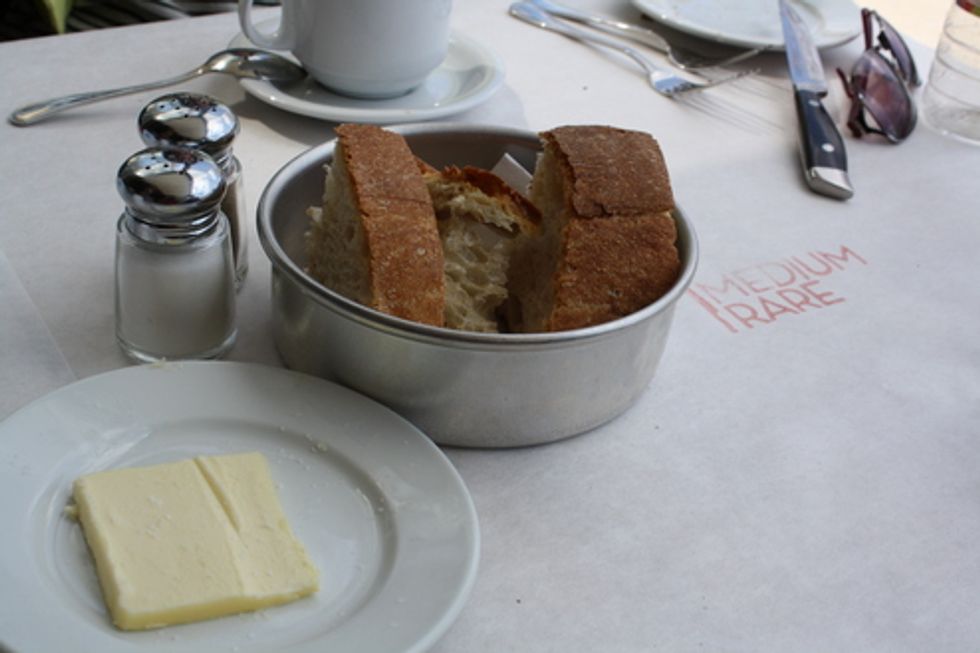 Here at Wonkette, we do not do gimmicks. That is, unless said gimmick involves a second helping of steak. You see, at Medium Rare, after your bread and salad, they bring you the main course: tender, prime, dry-aged, sirloin cap steak, cooked to order and smothered in a creamy secret sauce, served with a side of overly salted fries. Once you've taken a few bites of the meat, they come around and give you a second helping of both the meat and the fries. This is not inconceivable. This is amazing and makes you wonder why we consistently settle for anything less in this city.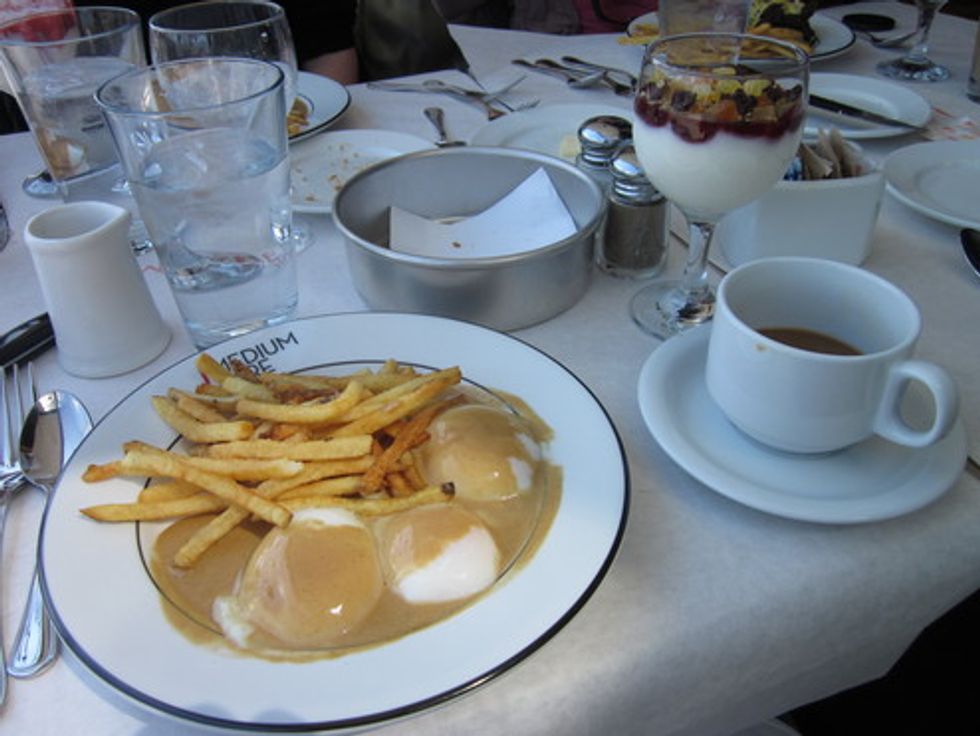 There is no meat on this plate. While the brunch at Medium Rare is also a good deal -- $16 for bread, a yogurt parfait, salad, or fruit and then an Egg Benedict with portobello mushroom and sliced steak, Steak Frites (with an egg for $3 more) or 3 Poached Eggs with fries -- we were dismayed that that the poached eggs did not come with meat. Everything should come with meat in a steakhouse.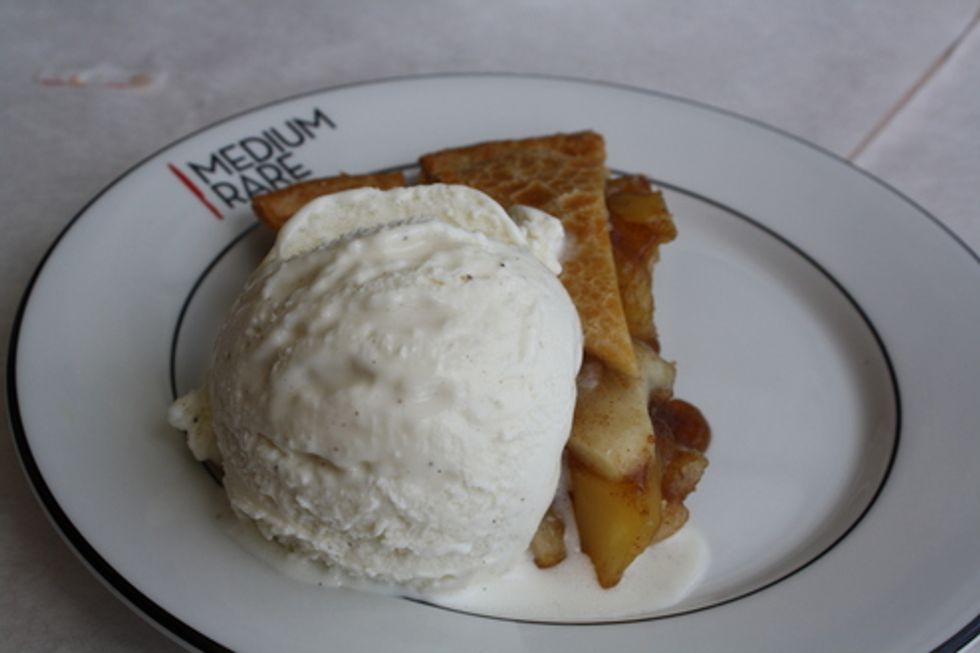 Correction: Everything should come with meat in a steakhouse except for the vegetarian option, which is a grilled portobello mushroom marinated in a red bell pepper sauce, and the desserts, all of which are big enough to be split.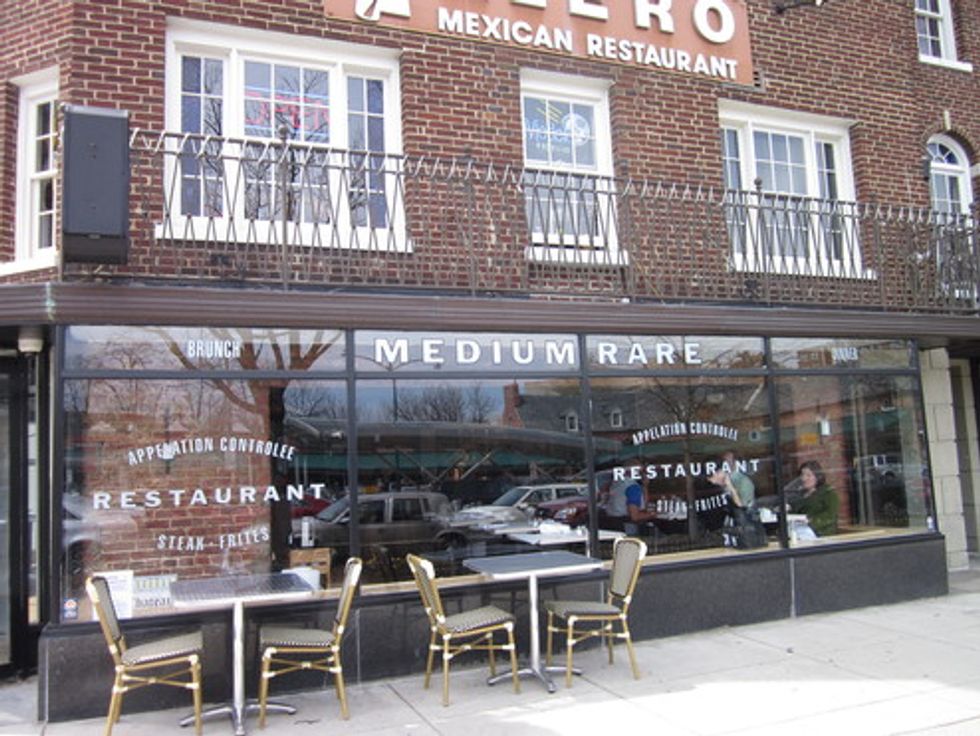 At Medium Rare you get a great, large meal for a reasonable price, at least by D.C. standards, anyway, and you get to consume it in a simple, well designed, cozy space, not in a gas station, a parking lot, or a prison yard. We'd like more of this trend, please.
Medium Rare, 3500 Connecticut Ave NW, Washington, DC 20008, (202) 237-1437