French Brunch at La Fourchette
News
May 29, 2009 05:17 PM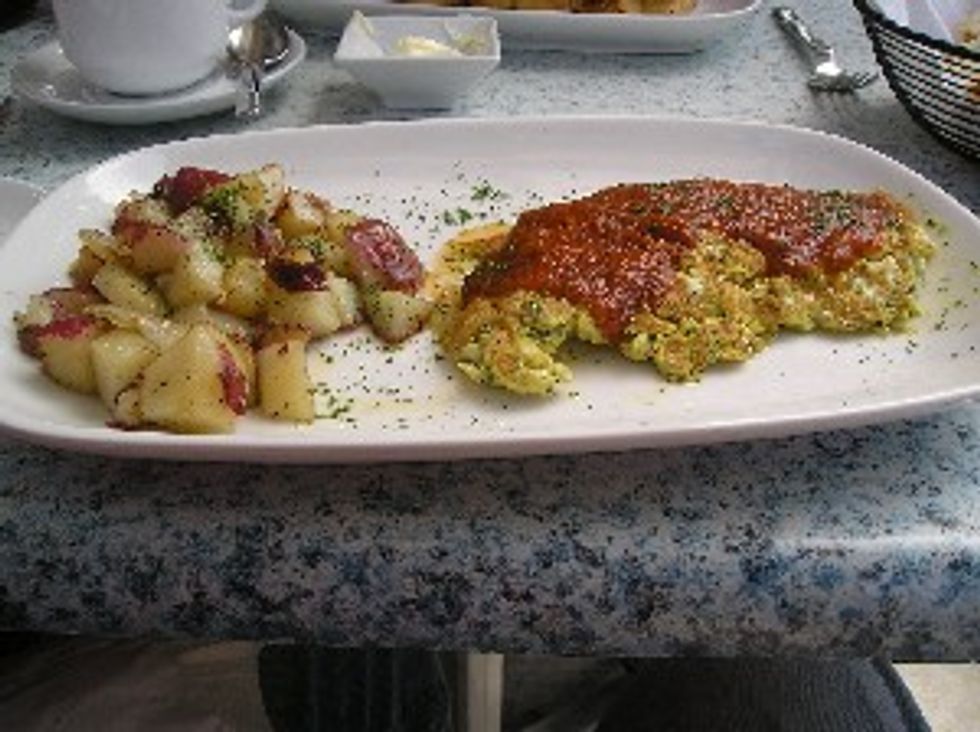 Adams Morgan has a big selection of brunch options, from the overcrowded and overrated Diner to the drag queen brunch at Perry's. In this brunch reviewer's opinion, the authentic French cafe La Fourchette has the best brunch on 18th Street.
---
La Fourchette serves traditional French food. It is so authentic that, in true Parisian form, the place is closed for much of August. It also has a nice outdoor seating area, crucial for the spring and early summer months here. La Fourchette serves a solid selection of exquisitely prepared dishes, is inexpensive, and provides excellent service and atmosphere.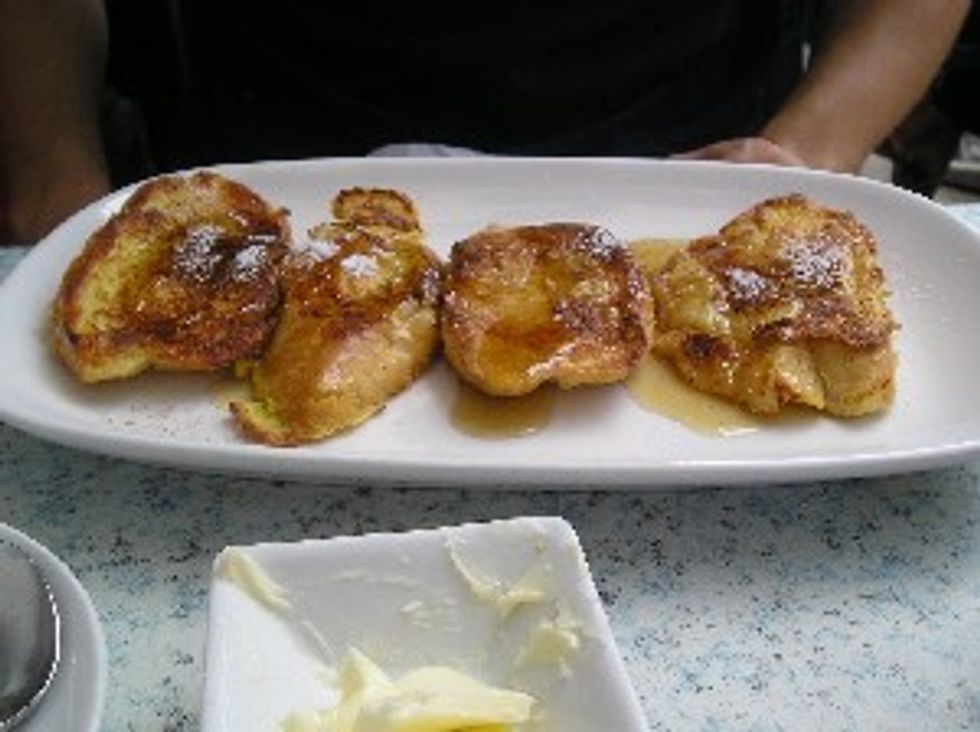 The menu has a selection of poached egg dishes, ranging from a classic Benedict to Florentine (spinach and mornay sauce) to one with Bearnaise sauce and fresh artichokes. Both the Florentine and the Bearnaise were excellent. The eggs were properly poached with runny yolks. Both have well-made sauces and are nicely presented.
There are also have a variety of omelettes, all cooked in the French style, meaning that the fillings are integrated into the eggs. I tried the Provencal, which contains a variety of fresh herbs and is covered with a tomato sauce. It comes with a side of potatoes, which were crisp. The French toast is made with fresh baguettes and it rivals Meze's French toast as the best in the area. As for drinks, the bloody mary is spicy, though slightly thin. The coffee -- which they refer to as "American coffee" -- is a rich French roast.
It's a good spot for dinner, too, and you can BYOW.
La Fourchette, 2429 18th St NW, Washington D.C. 20009, (202) 332-3077.