Fried Chicken and Waffles ... It's What's For Brunch
News
March 27, 2009 02:23 PM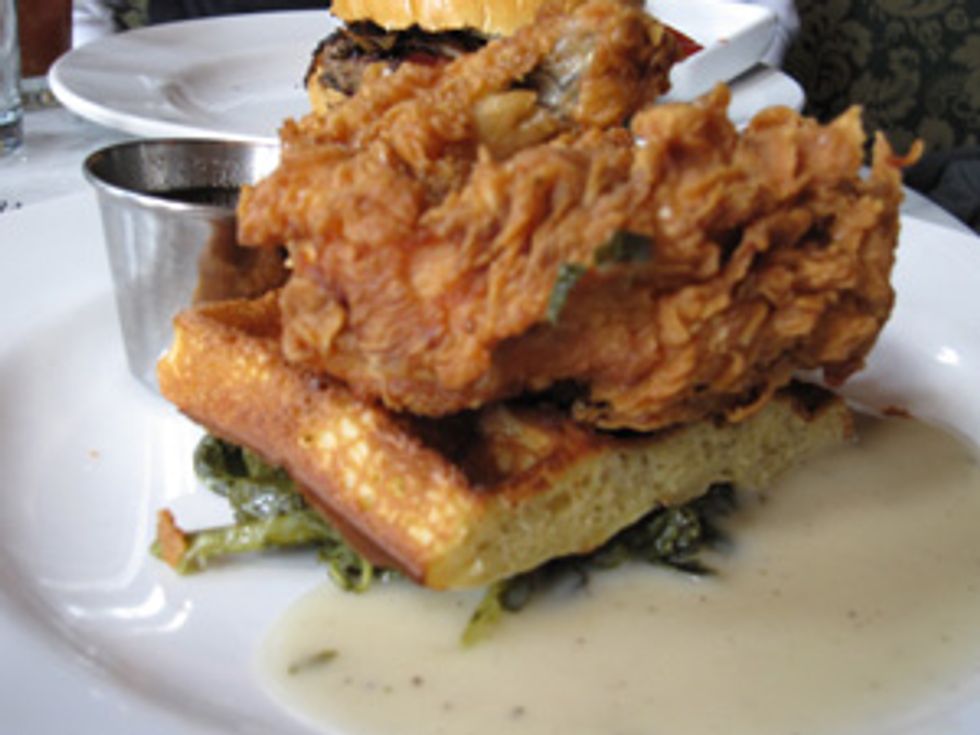 Everyone from the South keeps talking about this strange southern brunch phenomenon called "Fried Chicken and Waffles" -- essentially crispy fried chicken on top of a Belgian waffle, with maple syrup. In D.C. this dish is perhaps best made at the Southern/Belgian bistro Marvin.
---
Marvin is the newest venture from the guys who brought us Eighteenth Street Lounge and Local 16, and is named after Marvin Gaye, who was born in Washington. Marvin looks like a European bistro complete with chalkboards announcing specials, antique-looking marble tables, and bare light bulbs protruding from the ceiling.
The brunch is a rare mix of Southern and European cuisine -- a combination that seems rather strange; here you'll find a menu that includes southern dishes like shrimp and grits alongside European fare like Niçoise salad and a brioche croque monsieur.
But what you should come here for are the fried chicken and waffles. This hearty dish is great after a night of heavy drinking: it combines crispy and savory chicken with sweet maple syrup and waffles on top of not-too-salty collard greens. The dish succeeds because the chicken is really crispy and the waffle soft, which causes a nice contrast of textures and flavors.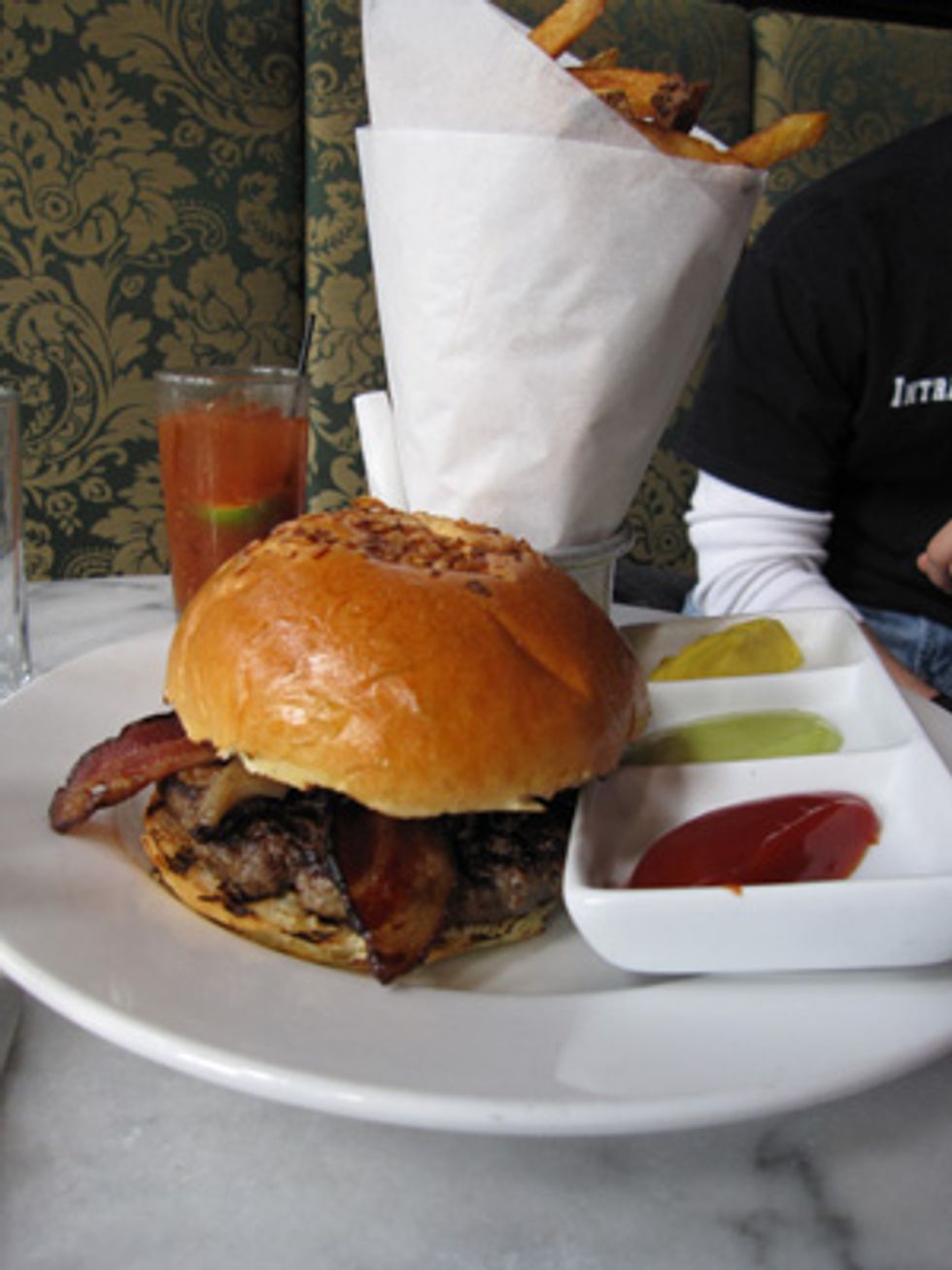 On the European side, Marvin serves a pretty good burger with bacon, wild mushrooms, and Chimay grand cru cheese on an onion broiche. It comes with frites and a trio of dipping sauces -- including wasabi mayo and curry aioli.
As for drinks, the housemade bloody mary for only $4 is great deal, it's one of the better ones I've had in D.C.
Marvin, 2007 14th St NW, Washington, DC 20009, (202) 797-7171.