Fried Green Tomatoes Fly At Cafe Saint-Ex
News
May 15, 2009 05:08 PM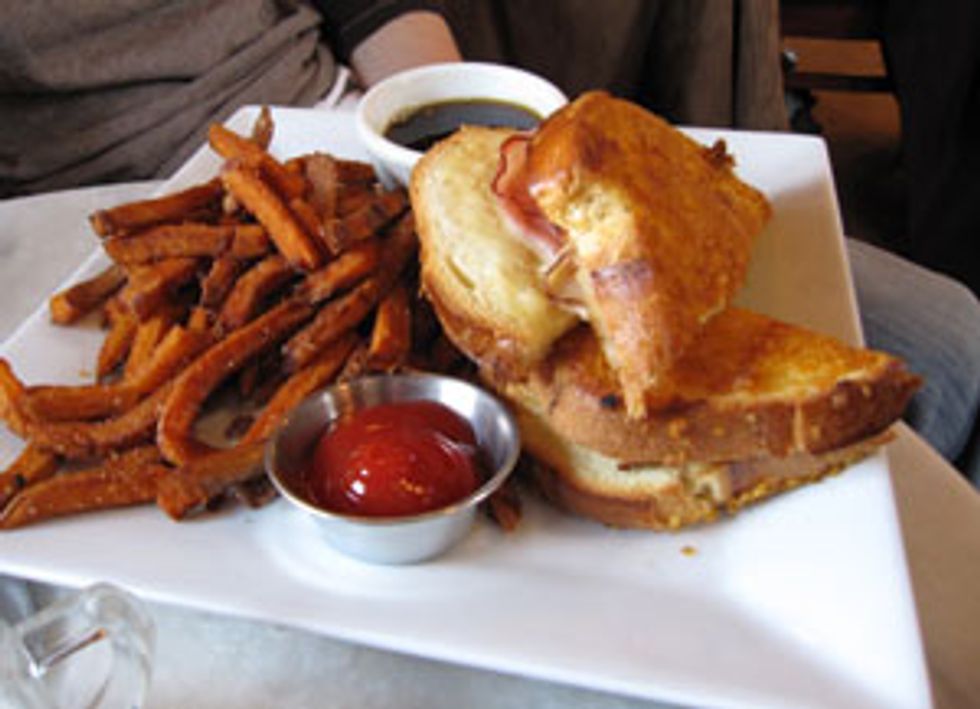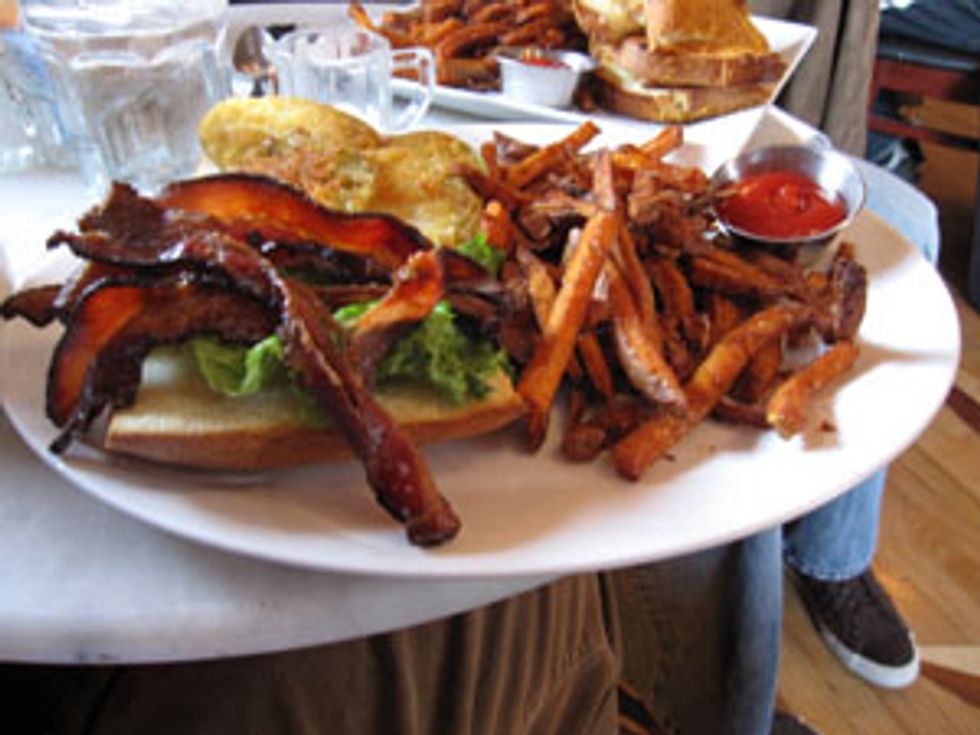 With an aviation/travel motif, Cafe Saint-Ex is a bistro in the newly-cool 14th street corridor between U street and Logan Circle. While many people know of Saint-Ex because of its weekend tradition of sweaty, crowded and dude-tacular basement dance parties, it actually has a decent brunch.
---
Saint-Ex is a small bistro with a small brunch menu and they do a few things well; in particular, they know how to fry green tomatoes. These slightly tart and crispy breaded fruits provide a refreshing addition to their Eggs Benedict and BLT. Both dishes skillfully incorporate the tomatoes: For the Benedict, the fried green tomatoes are placed between the eggs and the English muffin, which are then topped with a tomato hollandaise. In the BLT, the fried green tomatoes provide a nice complement to the smoky, crispy bacon. The dish is finished with a tomato mayo and comes with fries or a salad (I recommend the sweet potato fries).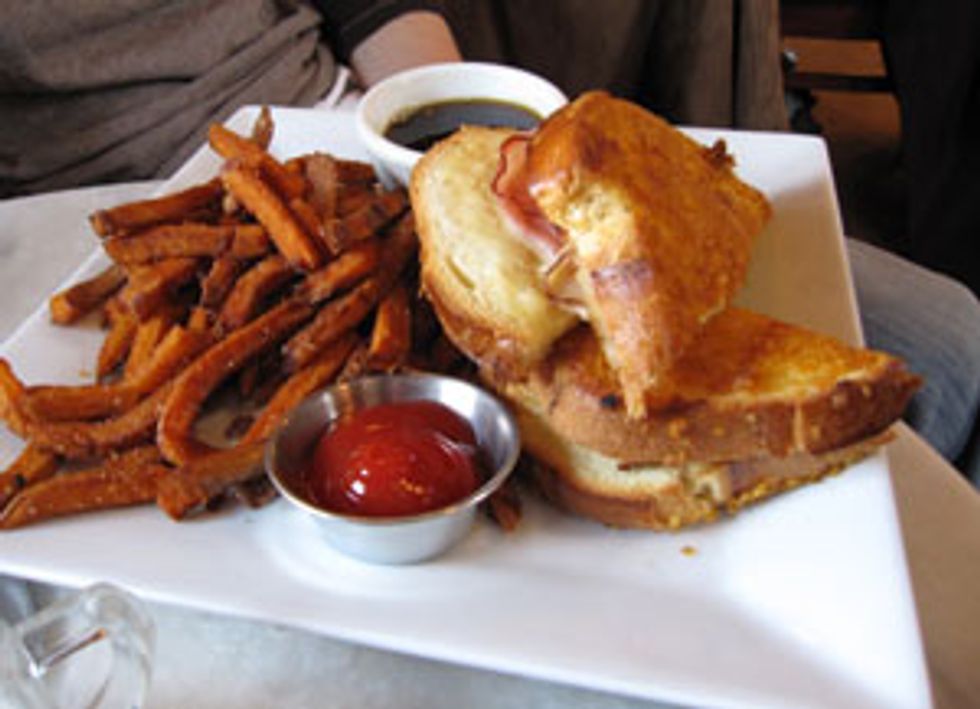 Another notable brunch dish is the Monte Cristo. It is essentially ham and cheese sandwiched between two thick slices of French toast and served with a side of maple syrup. A successful Monte Cristo combines the saltiness of the ham and cheese with the sweetness of the French toast. While this one could have been a crispier, it was fine, though not outstanding.
Surprisingly good coffee, as well.
Cafe Saint-Ex., 1847 14th St NW, Washington, DC 20009, (202) 265-7839.