From the Wonkette Mailbag: Porter Goss Is Laughing As You
May 08, 2006 12:48 PM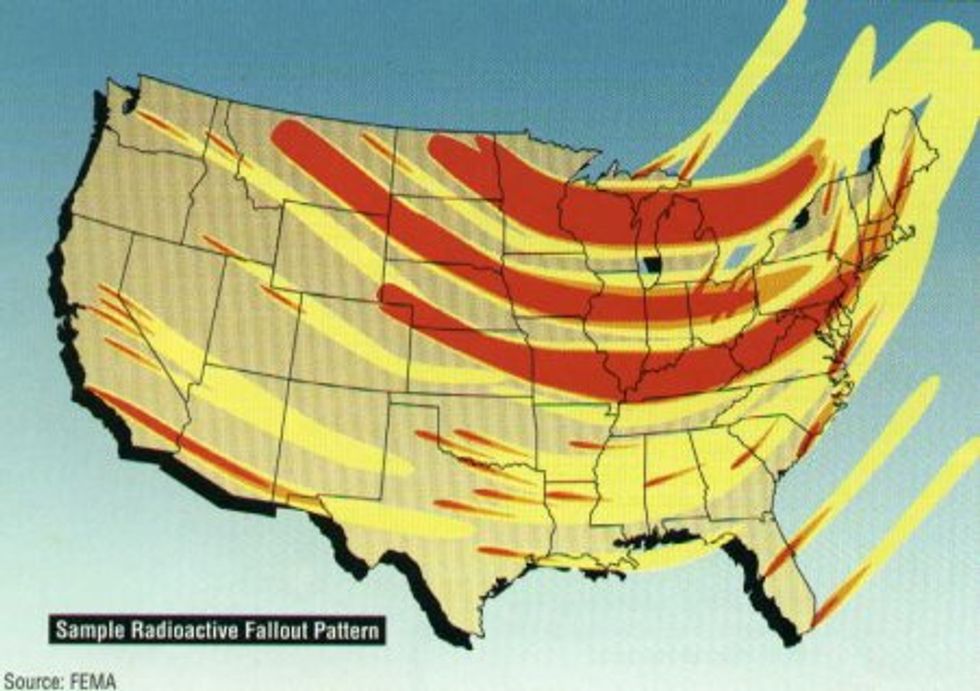 Edited slightly for formatting, content untouched. You don't mess with genius.
---
1) You guys don't get it. Porter Goss USES national intelligence.

2) Note that Porter Goss abruptly resigned to leave for his farm two days after Fran Townsend put out Bush's Pandemic Flu Plan -- in which Bush first told us "You're Fucked" -- see here.

Next, he told us "You're on your own" -- see here.

Which looks a lot like the Bush Hurricane Katrina plan.

3) In the 1960s after the Cuban Missile Crisis, Porter Goss left the CIA and settled on Sanibel Island near the bottom of southwest Florida -- one of only two spots in the USA that would have survived the massive fallout from a Soviet Nuclear Strike -- see here.

4) Now, the news reports that "Goss and his wife own a central Virginia farm, where they raise cattle, sheep and chickens. " See bottom of here.

It just so happens that Central Virginia is one of the few spots in the country that does not have geese carrying Avian flu flying over it. See here and here.

5) Face it -- when the pandemic hits, interstate transport shuts down and you guys in Washington are feeding on each other like cannibals --literally, not just politically -- Goss will be setting on his front porch eating goat cheese, sipping homemade Cabernet and enjoying the rural sunset. Laughing his ass off as he tells his wife about how Donald Rumsfeld talked Dick Cheney into buying an estate on the Chesapeake Bay --an area which receives the largest dump of migratory goose droppings in the country.














How could we not have seen? Of course! It makes perfect sense that Porter Goss unexpectedly resigned because HE KNOWS ABOUT THE COMING BIRD FLU HOLOCAUST. Thanks for the email, but shouldn't you be on your way to Rochester, Representative Kennedy?