Frozen Yogurt Even Republicans Could Love
September 24, 2009 01:29 PM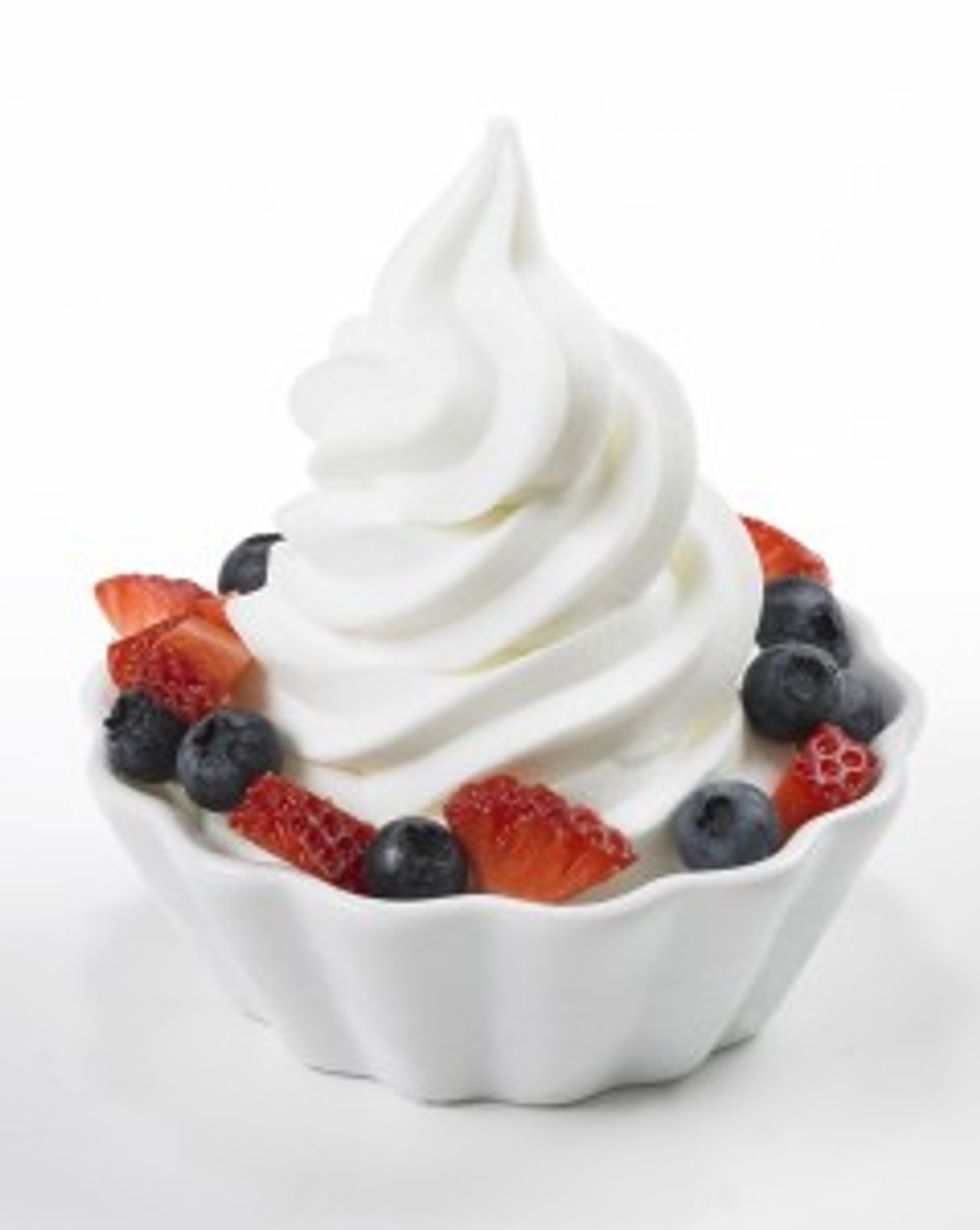 Welcome to the West Coast, DC.  And here you all thought that the East Coast was so superior, what with the seasons and all. WRONG, WRONG, WRONG.  For years Californians have happily indulged in self-serve frozen yogurt, but DC has only had the tart, "I'm so healthy, I can cure PIGS AIDS" fro-yo. Not anymore.  Self-serve, pay by the ounce fro-yo has FINALLY made it to the District. 
---
This delightful treat can be found at the store Fro-Yo that sits in Friendship Heights as part of the Booeymonger Sandwich shop.
Here's how it works: You get an extra large cup and YOU fill it with whatever flavors you want. You can have any number of flavors, is the thing! It's all about choice, yes, choice, it's what makes this country strong.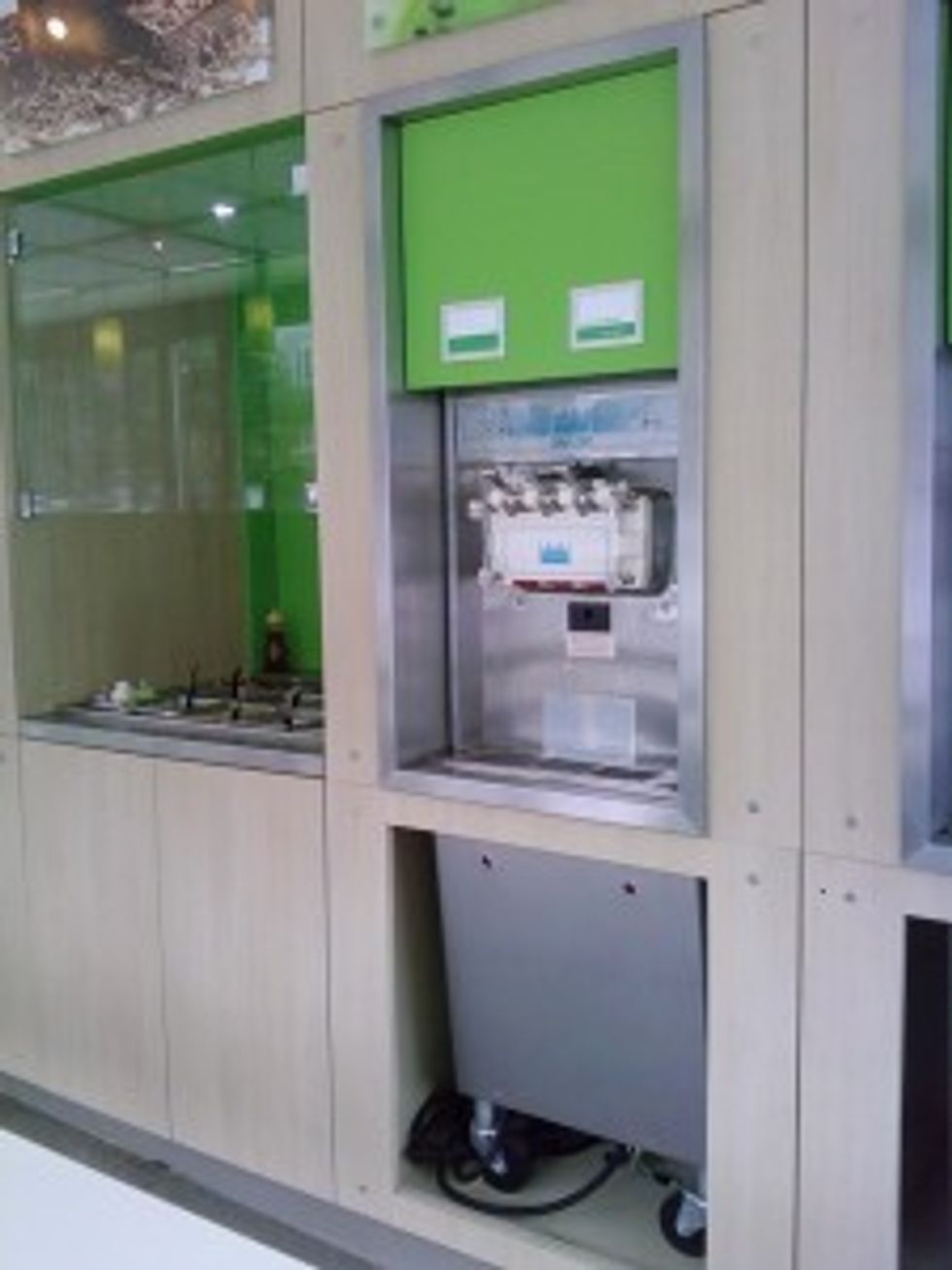 Same goes for the toppings: YOU get to put on your fro-yo as many different toppings as you want and as much of each as you want.  Feel like fruit? Pile it on.  Want some chocolate chips ? Add those, and some granola or cherries, and, who can forget, sprinkles.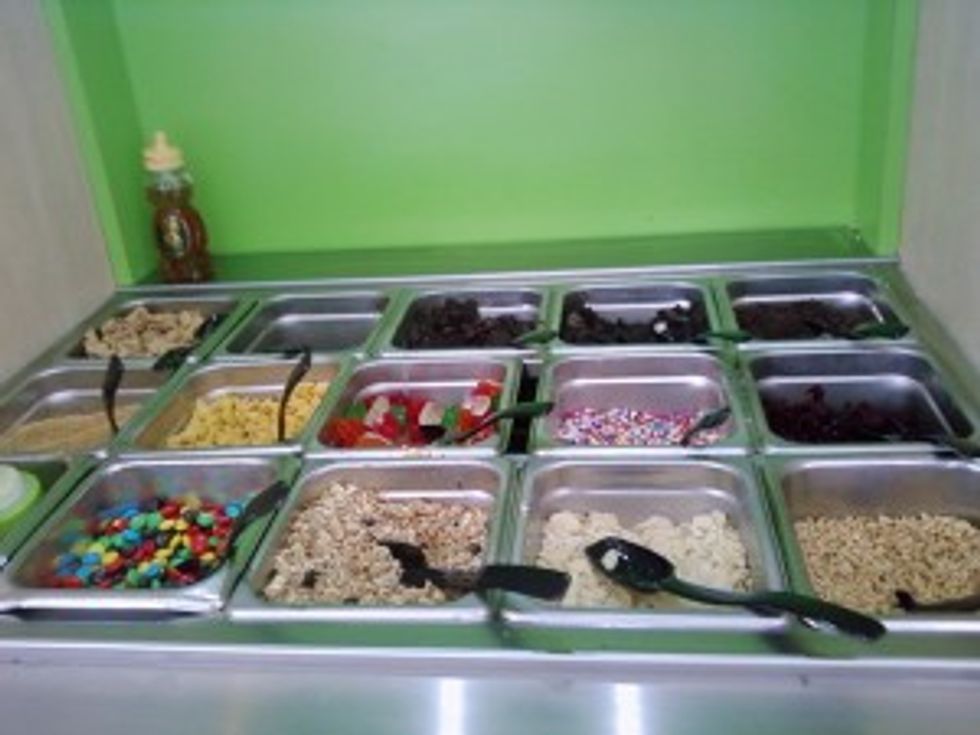 Once you're satisfied with your creation, you weight it, pay for it, and then eat it.
Now keep in mind, when serving yourself fro-yo, you must pace yourself-- there's a reason why kids under 8 have to be accompanied by an adult at these places. There are many flavors and toppings to choose from, but it's pay by the ounce.
You may not always have a choice when it comes to what's important, but, as Californians know, all that really matters in life is that you get to have your fro-yo exactly how you want it.
Fro-Yo, 5252 Wisconsin Ave, NW Washington, DC 20015.