Gay City Council Candidate Happy To Tick Off Baptists With 'Southern Baptist Sissies' Fundraiser
News
September 04, 2014 05:15 PM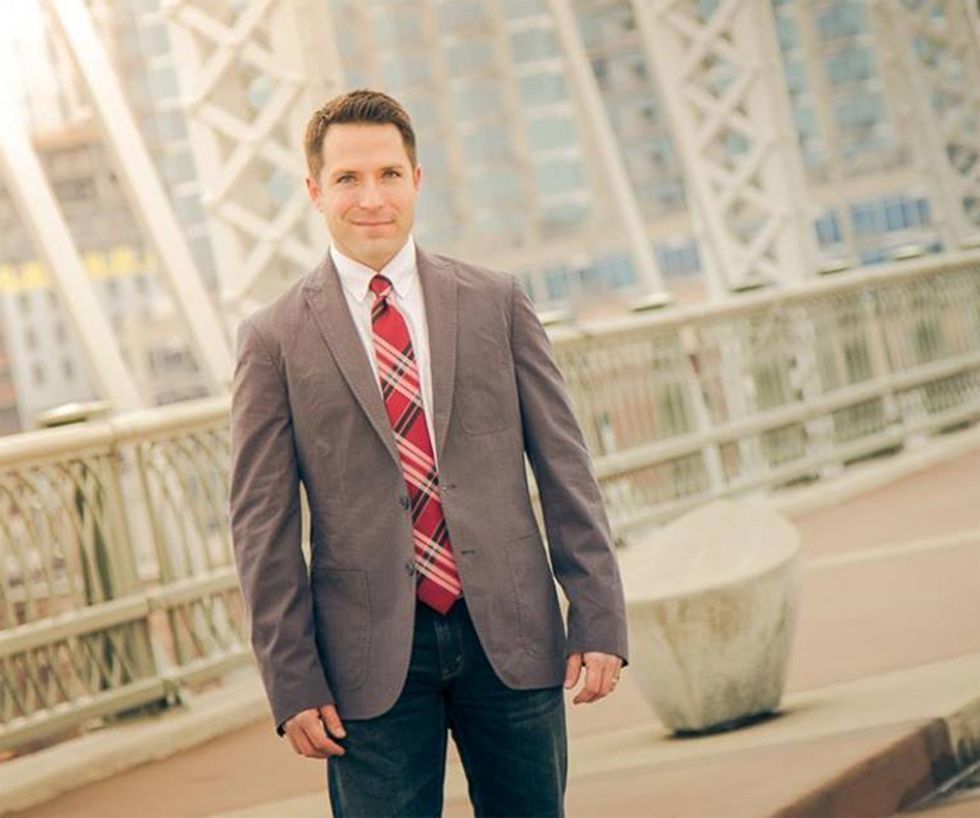 The smiling left-leaning fellow in the photo is Nashville's John Lasiter (no, the Pixar guy is John Lasseter; pay attention!), the city's first openly gay candidate for Metro Council. And because he's a pretty cool guy and doesn't afraid of anything, he's doing a somewhat counterintuitive kind of fundraiser in October, featuring a screening of a film by "writer-director-producer Del Shores" called Southern Baptist Sissies, a film adaptation of a 2006 play by Shores.
---
Here's a trailer!
Honestly? It looks a tad overwrought, but Shores isn't the one running for office, and the election won't be decided by film critics. Discuss amongst yourselves: Would such a political system be an improvement?
Shores will also present a night of standup, which a Lasiter fundraising letter says will "include more sordid stories, his feuds with Stacey Campfield and Victoria Jackson along with his infamous P.S.F.U. letters to the haters," so that sounds like fun, too. Anyone who doesn't get along with Wonkette's Legislative Shitmuffin of the Year or with V-Jack is OK in our book, overwrought or not. Actually, not getting along with V-Jack is probably just a baseline measure of sanity.
Lasiter told the Nashville Tennessean that he was not unaware that some voters might not cotton to a film titled Southern Baptist Sissies, for some reason (like they were going to vote for him anyway):
"Of course I did," he said when asked if he had any apprehension about going forward. "Obviously, I'm running for office. I've got to think about those type things ahead of time. But I've seen the play, I've seen the film, and the messages are strong, and the messages are important, and the messages are something I believe in and will be carried through my campaign.

"So I'm going to stick by it."
For his own part, Lasiter says that he grew up as a Seventh-Day Adventist and is currently an Episcopalian, which as we all know means he could believe just about any damn thing, according to the late Robin Williams.
[Tennessean via tip by Wonkette Operative "L.Z." / Photo Credit: John Lasiter for City Council Facebook page]