George Bush Still Popular In This One Town In Oklahoma
News
May 12, 2009 11:14 AM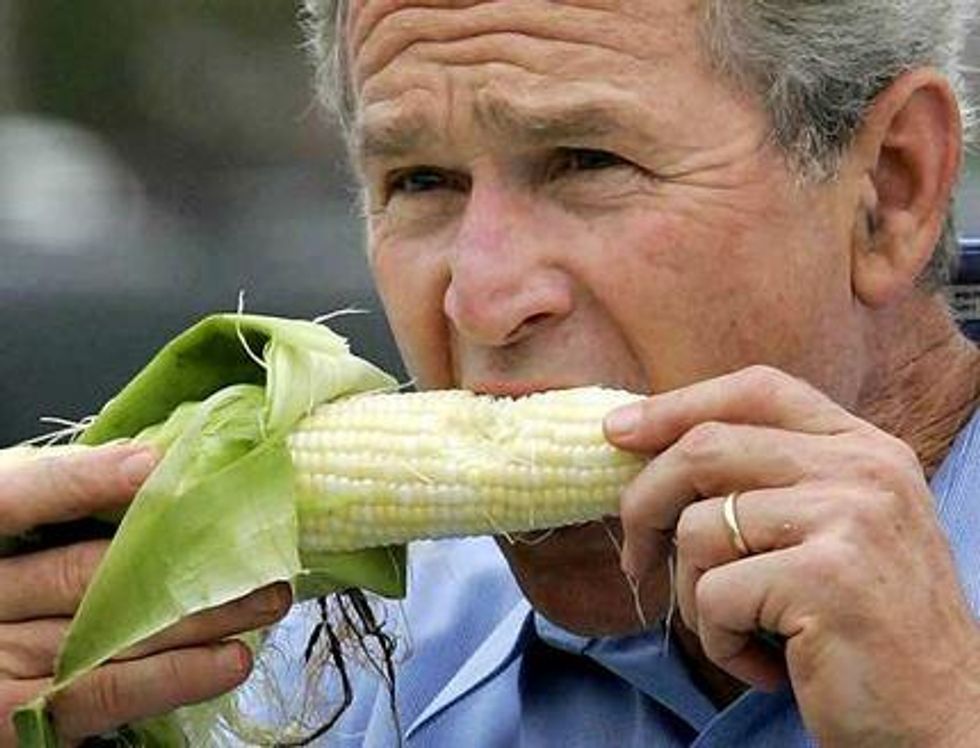 If the town of Woodward, Oklahoma wore pants, it would be shitting them right now. The president is coming to visit, you see! No, notthat president -- the real one, with the sticker. He will make this 4th of July the most exciting holiday since Opal Cornhole's goat got into the vodka-filled watermelon and spent the evening humping a lamppost.
---
Ever since word got out about Bush's upcoming visit, the mayor said there "has been a buzz around town."

"I'm still trying to grasp the magnitude of it," Ronnie Brittain said.

"It's an extremely exciting time for our town," said Kathryn Upchurch, manager of Woodward's Main Street organization. "It's history in the making."

"This is probably the most exciting thing we've had happen to Woodward in years and years," Fanning said.

"Everyplace you go in Oklahoma, everybody's asking how we got the president to come to Woodward," Woodward Industrial Foundation President LaVern Phillips said.
Hmm, yes, because he is so popular everywhere else.
You really must read this whole article. It is amazing.
Bush to celebrate Fourth in Woodward [Enid News]