George W. Bush Is President of Paintings
News
May 31, 2012 03:30 PM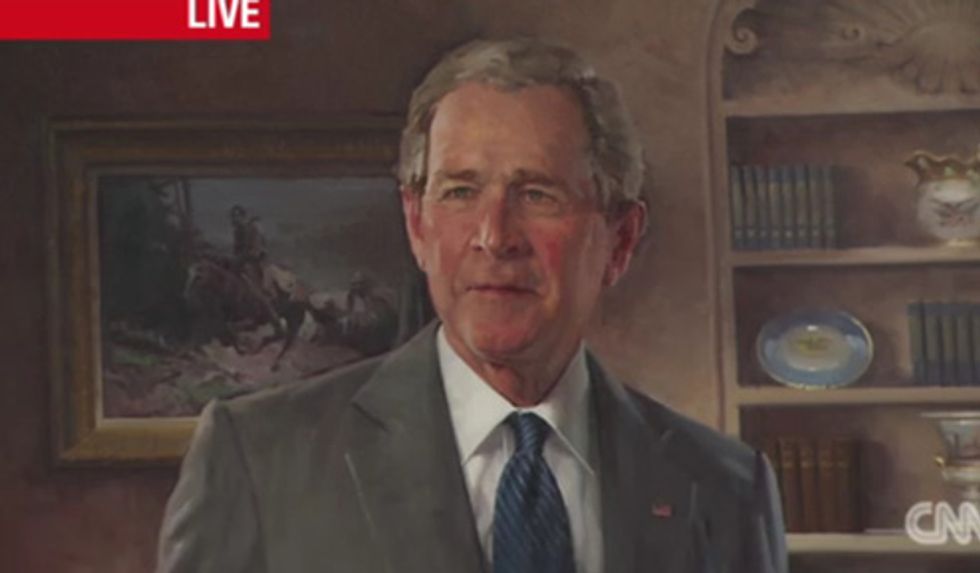 And this is a painting of George W. Bush, as unveiled at a White House ceremony that just wrapped up. Look at 'im. He's like, "Boy howdy don't I look good, hummina hummina." And no, it wasn't "awkward," this ceremony. Some folks have suggested that the atmosphere might be uncomfortable since Barack Obama has been known to criticize George W. Bush's record on the campaign trail. As if Bush gives a crap? No, they just told jokes and everyone had a laugh, ha ha ha, like that.
---
Laura Bush got a painting too! Her facial expression says, "I love abortion and gays and cigarettes and pills and am a Democrat, but being a Republican first lady is also fun." Your Wonkette would kill to be a Republican first lady. Think of all the money and shit you'd get afterwards, right?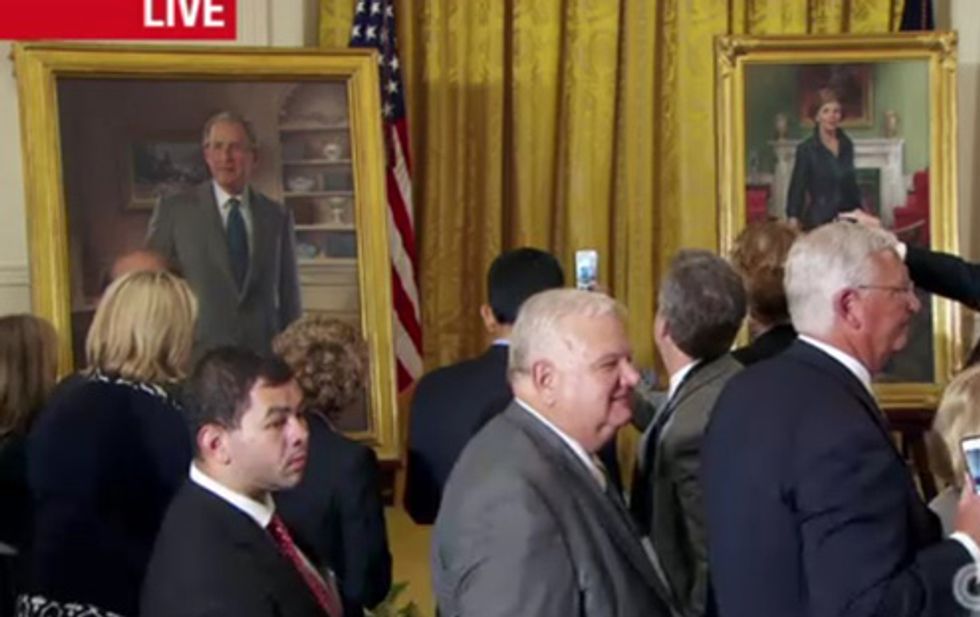 But man oh man, if Obama weren't such a SELLOUT, he would've arrested the whole room! Karl Rove was there, Alberto Gonzalez was there. George W. Bush was there. And there's Tom Ridge and Dana Perino! Arrest Dana Perino first, for laughs.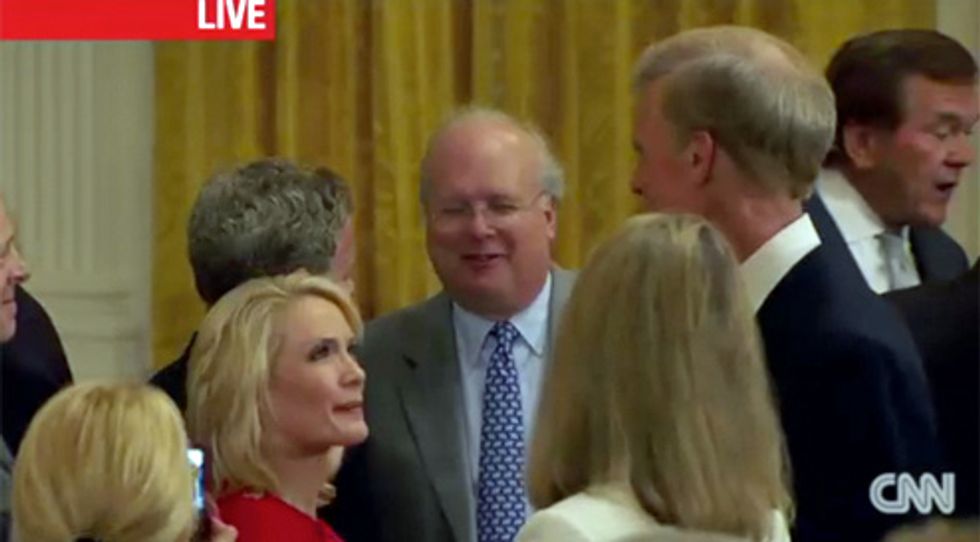 Again, the face of the Greatest American Hero Ever: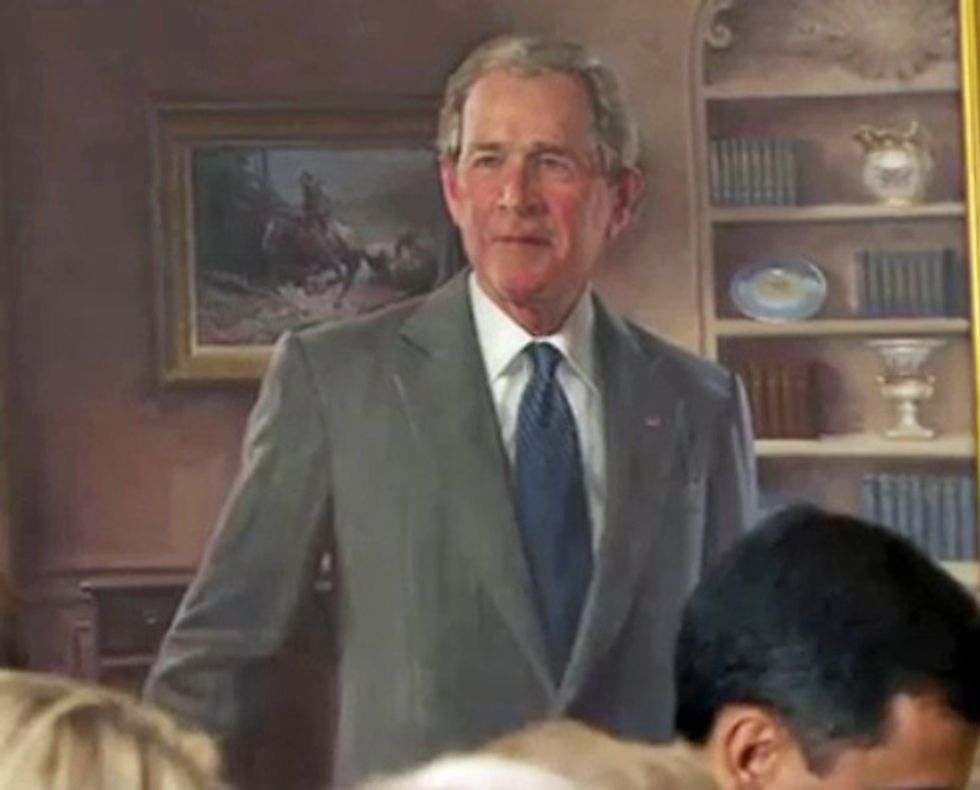 Sadly, it's time to go back to Texas now. Bye George W. Bush! (Seriously, just leave now.)