George W. Bush To Star In Salesman's Porn Revue
News
October 21, 2009 12:29 PM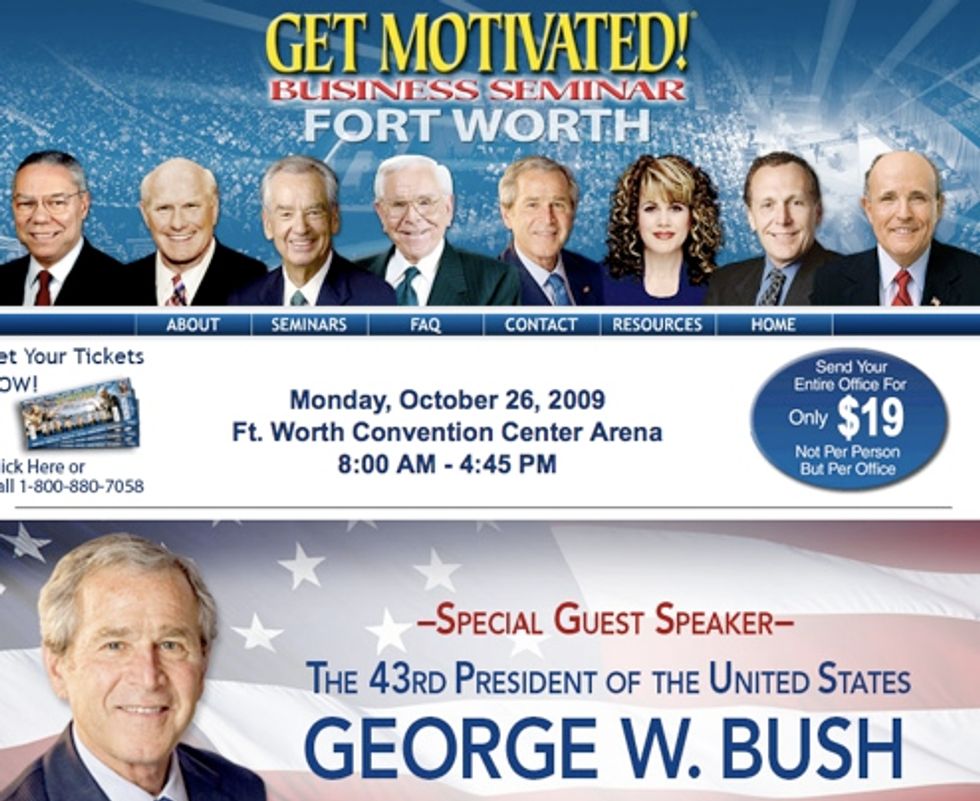 FUCK YEAH GET AMP'D! BUSINESS! MAKING BILLS, A FORM OF AMERICAN CURRENCY!
---
What is this terrifying thing so many of you sent us this morning, out of nowhere?
The GET MOTIVATED Seminar is world famous for its energizing, action-packed, star-studded, fun-filled, spectacular stage show. CNN, 60 Minutes, USA Today, TIME, PEOPLE, The New York Times and The Wall Street Journal all rave about it! This motivational mega-show packs more inspirational firepower than a stick of dynamite!
Et tu, Colin Powell?