German Reporter's Sexy Workout With Obama!
News
July 25, 2008 03:34 PM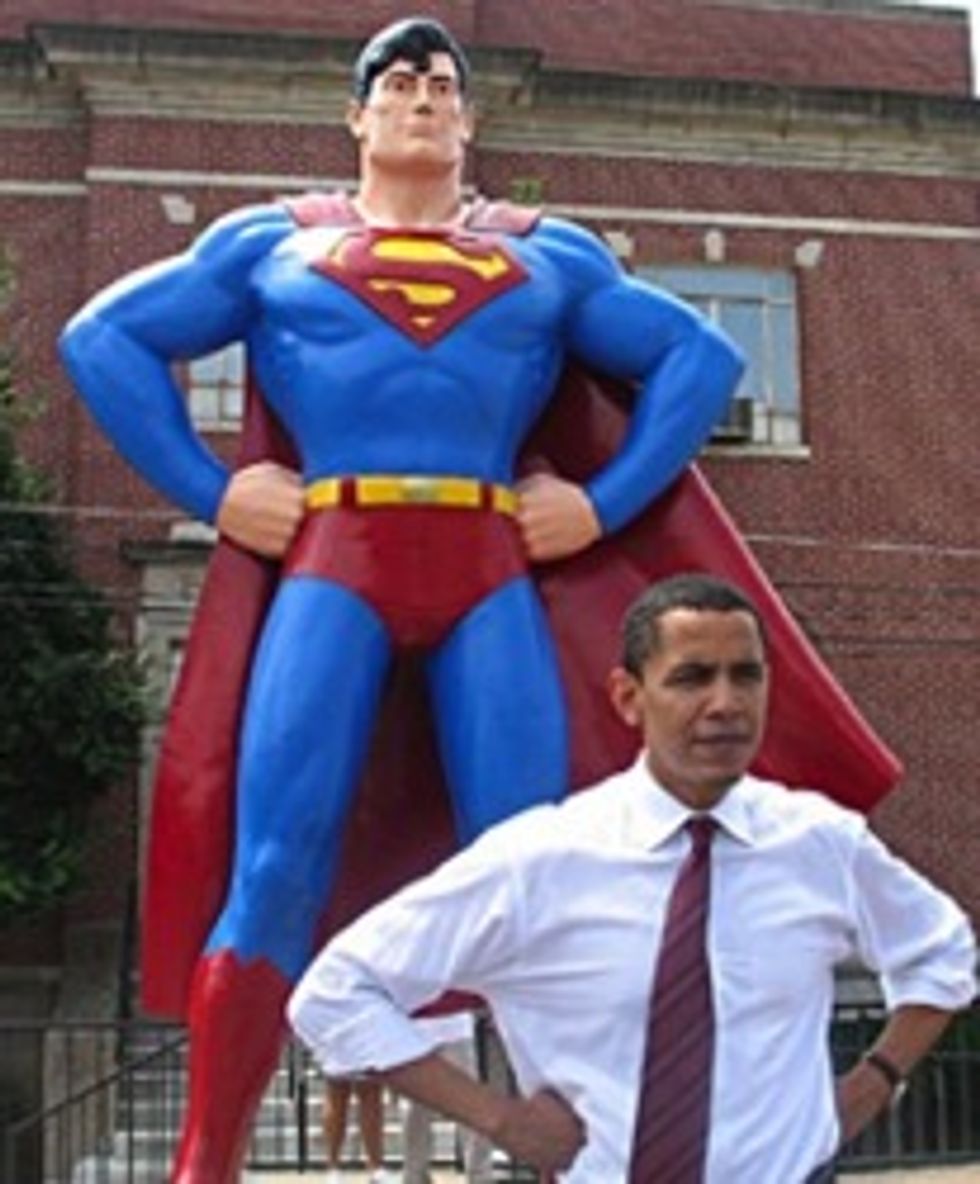 While John McCain was waddling behind a housewife andknocking over the apple sauce in a grocery store, Barack Obama had a German Gym Workout with a young lady reporter from the German paper BILD. And she is not going to forget that anytime soon. Let's enjoy her sexytime memories, together.
---
As thousands waited at the Sieges Saule monument in Berlin to hear Obama's sensational speech, a BILD reporter met Barack all alone – in the gym!
Barack Obama is wearing a grey t-shirt, black tracksuit bottoms – and a great smile!
"Hi, how's it going?" asks Obama in his deep voice. My heart beats.
Shortly before five o'clock Obama comes over and sits directly next to my cross-trainer on the mat. First he does 10 sit-ups, then stretches.
Then, amazingly, he picks up the 32 kilo weights! Very slowly he lifts them, first 10 curls with his right, then 10 with his left. He breathes deeply in and out and takes a sip of water from his 0,5 litre Evian bottle.
"I'm Barack Obama, nice to meet you!" he says, and puts his arm across my shoulder. I put my arm around his hip – wow, he didn't even sweat! WHAT A MAN!
I worked out with Obama! [BILD]