Get Lucky With Citrus Fruit Salad For Breakfast In Bed
Recipe Hub
December 16, 2014 11:11 AM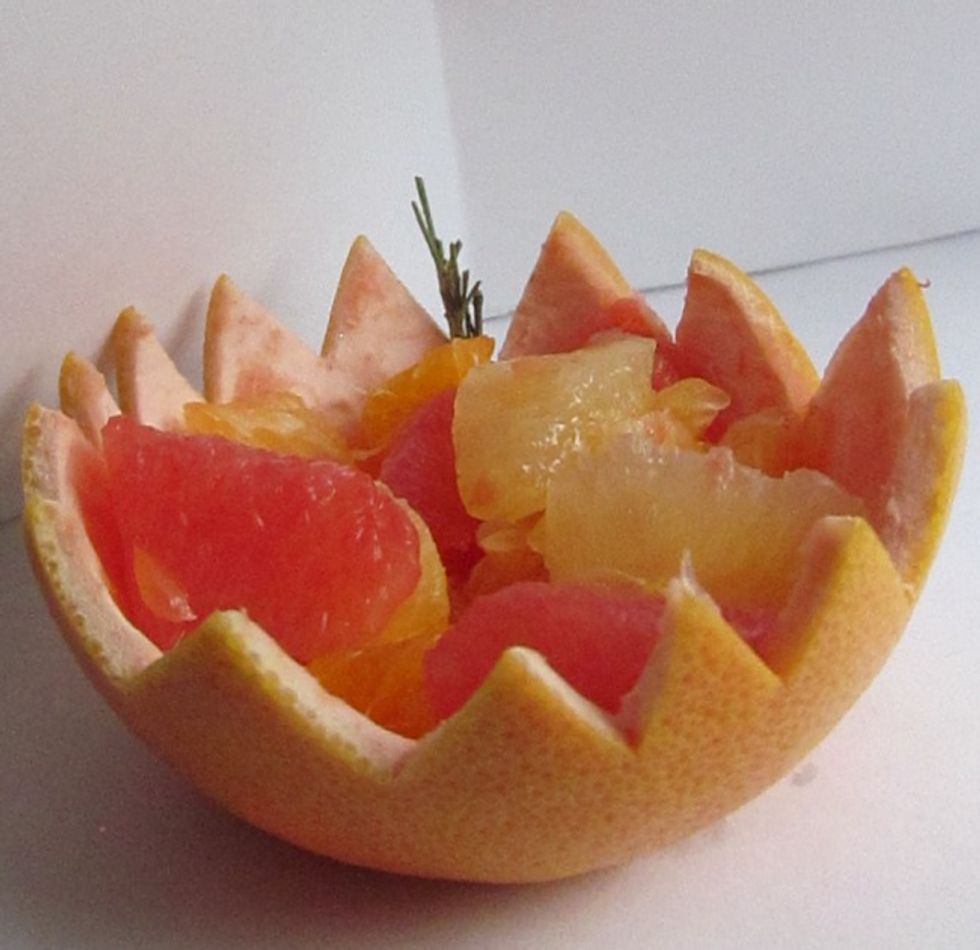 Grapefruit is in season. We'll ease into it with a simple citrus salad. Instead of a bowl, serve it in a hollowed out grapefruit rind.
If you have a sexytime partner with whom you share a bed, deliver it to that person first thing in the morning, and maybe you'll get lucky, if you know what I mean. I do not mean that it is laced with an aphrodisiac or some kind of incapacitating drug. I mean that it may result in the sexual arousal of your partner by demonstrating your forethought, your concern for his/her physical comfort and health, and your fine motor skills. If you don't have a sexytime partner, you can still make and enjoy this, and your fine motor skills will probably come in handy for more than sectioning citrus.
Here's a nice video that demonstrates how to section the citrus fruit. Generally, the bigger the fruit, the easier this will be:
Simple Citrus Fruit Salad
1 grapefruit
2 mandarin oranges
1 lemon
A whisper of Cointreau
Section the oranges and lemon into a container, like a bowl or something with a tightly fitting lid. Work over the container, so most of the juice falls in there.
Cut the grapefruit in half. Remove the sections of fruit from each side, dropping them in with the lemon and orange.
Drizzle the orange liqueur over everything. Gently stir, cover, and refrigerate.
Remove the membranes from the grapefruit halves, so all you have left is the rind and the pith (the white part between the zest and the fruit). Cut a fancy pattern around the rim.
When you wake up in the morning, fill the empty grapefruit rind with some of the salad, and hurry back to the bedroom.