Glenn Beck Has The Internet You've All Been Waiting For
News
January 09, 2013 03:13 PM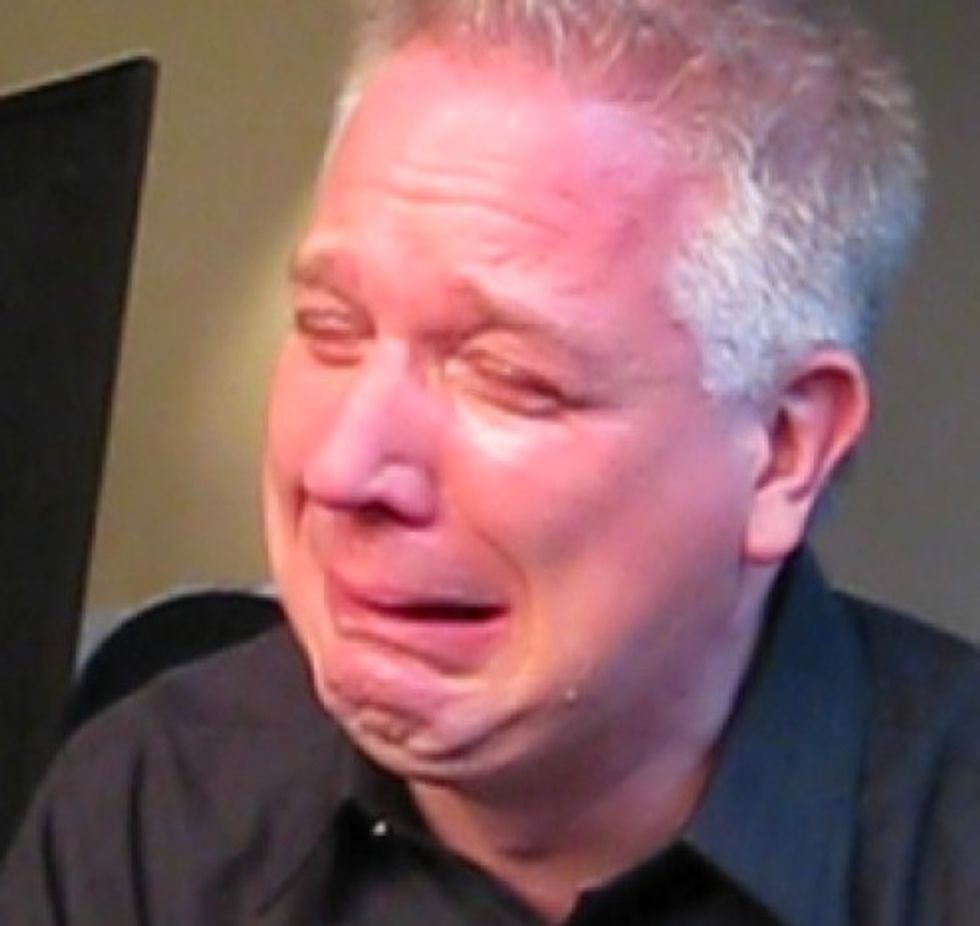 What time is it?? Time for another groundbreaking Glenn Beck rebranding! Awwww yeah! The moment you've not even a little bit been waiting for is here at last.
---
First, there was GBTV, a thrilling all-Beck internet network that was made more thrilling by the fact that you had to pay to see it. We and GBTV had only just begin, sharing horizons that were new to us, when a  few scant months later, Beck shuttered GBTV and gave us the even MORE thrilling  TheBlaze. (You know it is extra thrilling when it is all one word like that. So hip!)  We have to be honest: we really have no idea what the difference was, but TheBlaze has been an endless source of material for us, so we're not going to quibble too much.
Now that we've come to the end of our TheBlaze rainbow, it is time for a new era. A thing we've all been missing, needing, yearning for. Yes, it is a "global libertarian news network." Excitement, can you feel it??
Glenn Beck announced plans Tuesday during his online television program to expand the news operation in his media company, The Blaze, and refocus it as a libertarian network, opening three foreign bureaus, debuting a nightly newsmagazine show, and relocating his New York staff to showy new offices.
Hahaha we need a minute to think about what it would be like to be to work in one of Glenn Beck's foreign bureaus, particularly when we presume that hating foreigners is a prerequisite for employment.
We're not really certain how this whole enterprise is different from the last go-round with Glenn Beck, except that this one comes with even more Walter Mitty-esque fantasies about how Glenn Beck is Rambo crossed with Edward R. Murrow:
"Our Nightline will be a nightly half hour broadcast to update you on a topic that no one else quite frankly has the balls to do. I will," he said.

The trailer for the show — which he said will be "the most expensive show on the network, including mine" — featured future episodes exposing the NSA for turning America into a "surveillance state," and warning that the UN "want[s] your guns," both big issues in libertarian circles.

After the in-your-face trailer ended, Beck chuckled, "Security is going to be a real issue for the people in our company."
So there you have it. That weird kid that rode around on his pretend cavalry horse making "kapow" sounds well into high school now has a semi-largeish media thingy and will totally show you guys.
Must-not see TV.
[BuzzFeed]