Good Morning America's Robin Roberts Comes Out, Enlists in War On Marriage
News
December 30, 2013 12:20 PM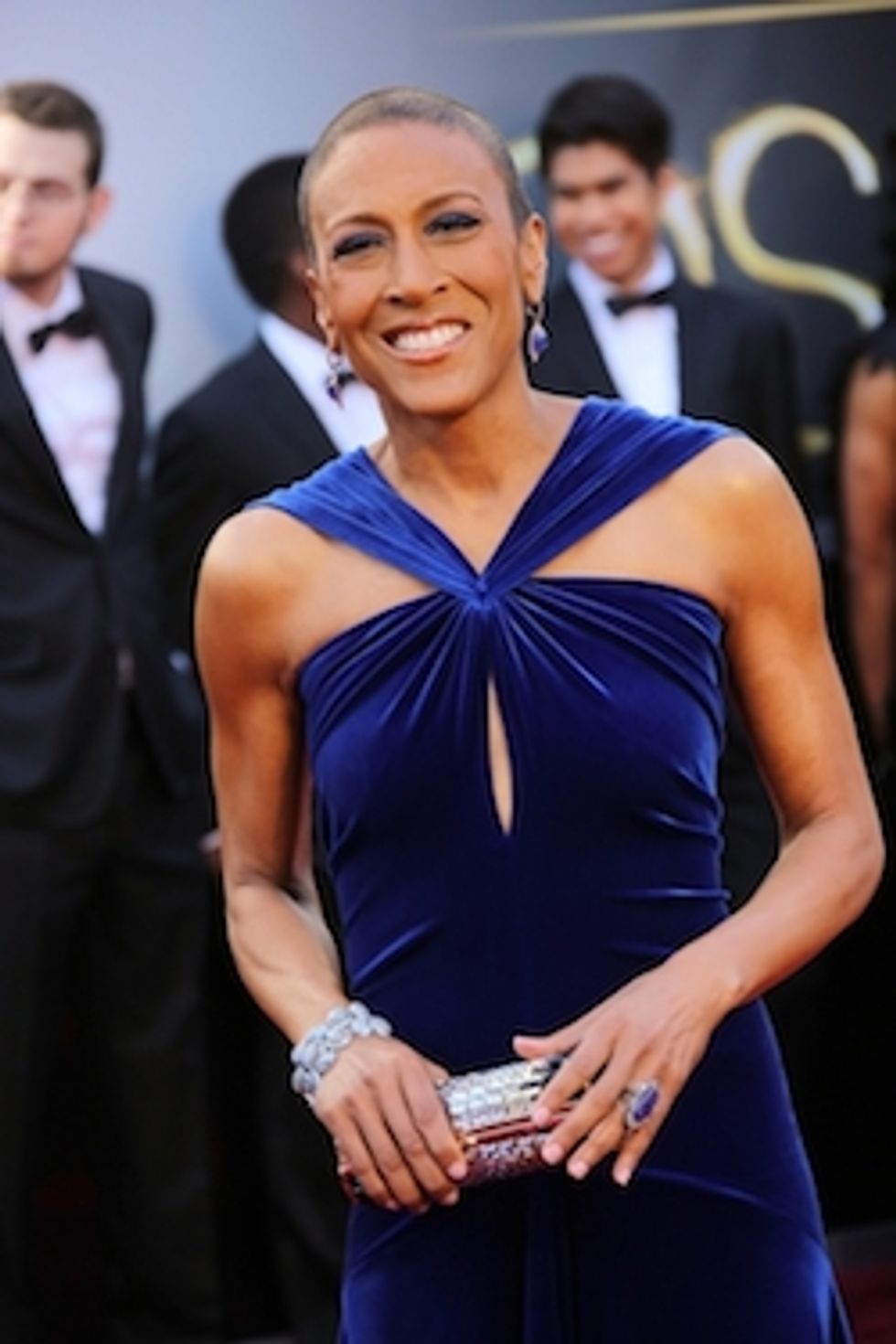 Man, have we mentioned what a fanfuckingtastic year it was to be gay in 'Merica? It was! It still is! Hell, we even gayed up Utah. And now we've managed to force another high-profile celebrity to enlist on the front lines of the war on marriage. Step on up, Good Morning America's Robin Roberts!
---
Roberts disclosed the relationship in a Facebook post in which she reflected on the past year. On Dec. 29, 2012, the news anchor celebrated 100 days post bone marrow transplant during her battle with myelodysplastic syndrome.

"At this moment I am at peace and filled with joy and gratitude," Roberts wrote. "I am grateful to God, my doctors and nurses for my restored good health. I am grateful for my sister, Sally-Ann, for being my donor and giving me the gift of life. I am grateful for my entire family, my long time girlfriend, Amber, and friends as we prepare to celebrate a glorious new year together."
America, she is busy kicking the ass of myelodysplastic syndrome, after previously murdering breast cancer, so wrecking your hetero marriages is going to be small potatoes after that.
[photo by PR Photos]