Groggy Old Mitch McConnell Bothering Pentagon About Nonsense Again
News
February 21, 2013 10:15 AM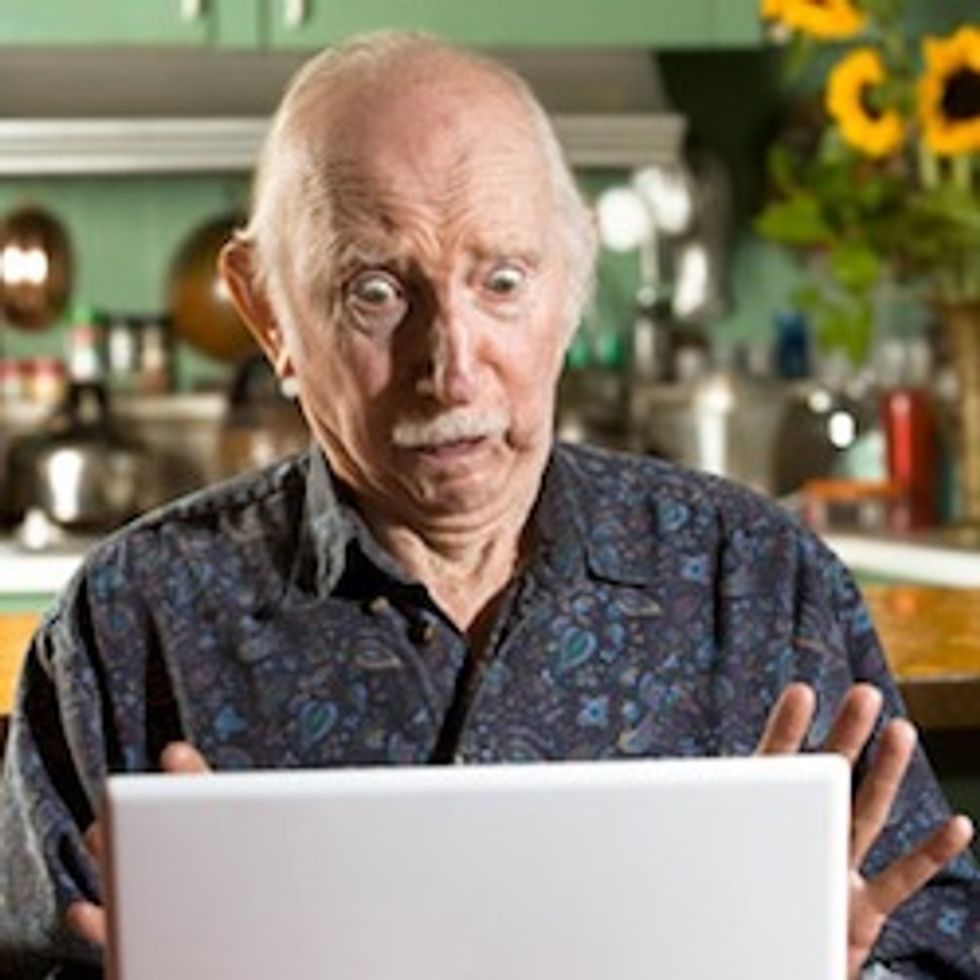 Mitch McConnell was a busy guy back on Nov. 14 — it was the day of the first Benghazi briefing, for one, and it was also the day he happened to be re-elected Senate minority leader.
---
Amid all this excitement, however, he also sent a letter to the Pentagon's congressional liaison, asking about a very troubling news report a constituent sent him for verification, because apparently people do that, still, and they are actually paid attention to! Cool.
What was this thing McConnell (OK, an aide) needed to know about, from the people in the official Pentagon? He had heard that the Guantanamo prisoners were allowed to get benefits through the GI Bill, and that this story was real, and not in any way a joke, from a website exclusively full of jokes.
Wired got hold of the letter, which features a link to a website committed to Onion-style parodies of military news:
On November 14, 2012, Mitch McConnell (R-Ky.) wrote to Elizabeth King, the Pentagon's congressional liaison, with a an unusually credulous query. "I am writing on behalf of a constituent who has contacted me regarding Guantanamo Bay prisoners receiving Post 9/11 GI Bill benefits," McConnell wrote in a letter acquired by Danger Room. "I would appreciate your review and response to my constituent's concerns."

Um, Guantanamo detainees getting GI Bill benefits? Yes, that's from the Duffel Blog, as McConnell's constituent clearly states, complete with the reference URL. Said constituent even notes that he or she can't find any information about the alleged government payouts to suspected insurgents and terrorists.
Well, we should definitely get the Department of Defense on this one. Definitely. The Pentagon's mailbox should be open to everyone, like a public library or the special campground under the bridge.
The constituent's "letter" was included in the story, as was McConnell's, if you're curious, or need a template for when you write a letter to John Cornyn asking about that thing you read on that bathroom stall.
[Wired]