GSA Crashing Its Own Party With Tales of Exploding Toilets, Bubble Baths And Wine Coolers
News
April 17, 2012 02:15 PM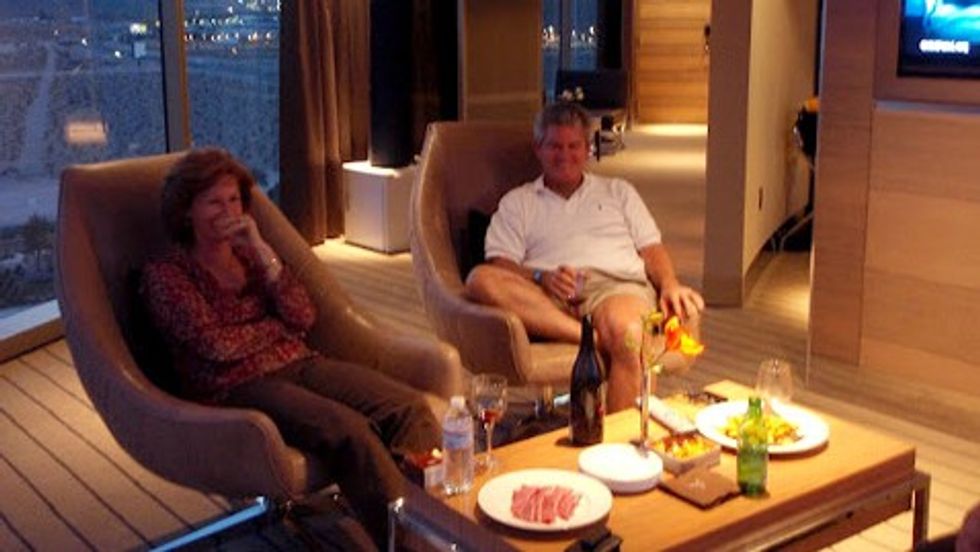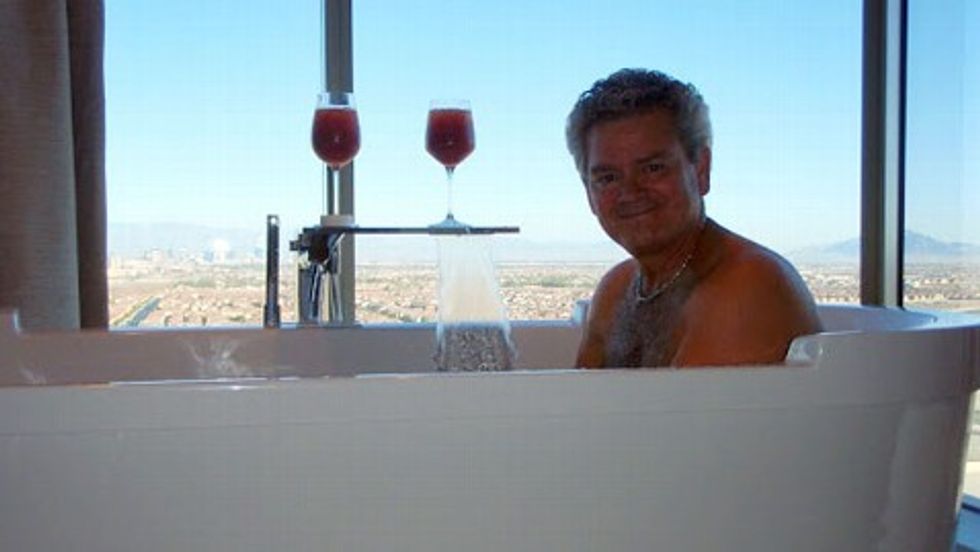 ---
The General Services Administration, the great landlord of this nation, is continuing to eat it, as Jeffrey Neely, pictured, one of the GSA executives who took egregious "research" trips to Vegas prior to organizing an over-the-top conference in the same locale, spent Monday testifying before Congress uselessly (he pled the Fifth). Meanwhile, word of an "exploding toilet" at GSA headquarters in 2011 manages to not be a letdown despite some GSA employees' requests to conceal some of the information involving the exploding toilet for "privacy reasons" or whatever. What we do know is that said exploding toilet injured two GSA employees, and that the report pertaining to the debacle is referred to as the "Domestic Water Incident," not to be confused with the Domestic Water Incident that Jeffrey Neely's wife posted to her Google+ account, which here shows Mr. Neely, during his 2009 "research trip," in a clawfoot bathtub overlooking the arid splendor of Las Vegas, two giant glasses of something -- wine? sangria? Arbor Mist? blood? -- perched on the edge of the tub.
First to the exploding toilet. Muckrock obtained relevant documents, via self-proclaimed "FOI geek" Jason Smathers, using the Freedom of Information Act. The documents -- those that Smathers were able to get, anyway -- show that the explosion resulted in one person having a shard of a toilet bowl lodged in/on their person and that the water quite obviously "ejected" out of the toilets onto both "victims." The piece of toilet bowl was then removed by a nurse.
People were then warned to avoid the toilets entirely (really!) out of concerns that other toilets might explode and result in pieces of porcelain stabbing them in the rear. Unfortunately because of Neely's Arbor Mist bubble bath at the M Resort and Casino Las Vegas, there was no money for people to be able to perform normal, inexpensive bodily functions.
Sadly, Smathers was not able to obtain "personnel and medical files and similar files" using the FOIA, which sound enticing, but here are the e-mails and other things he did obtain!
Now to clever Mrs. Neely, who posted an entire photo album on Google+ called "MHotel@VegasNov2009," which ABC News quite easily got its hands on. Here are some more pictures from that album: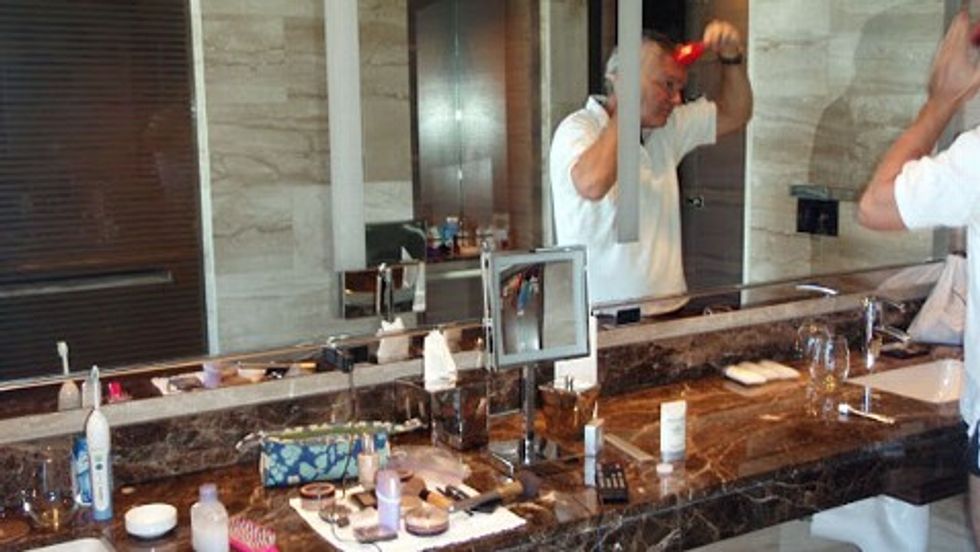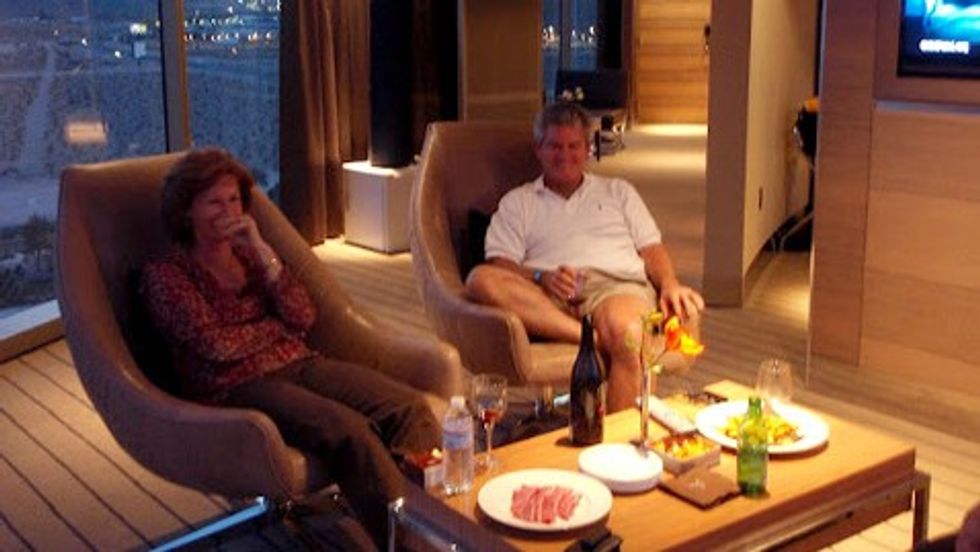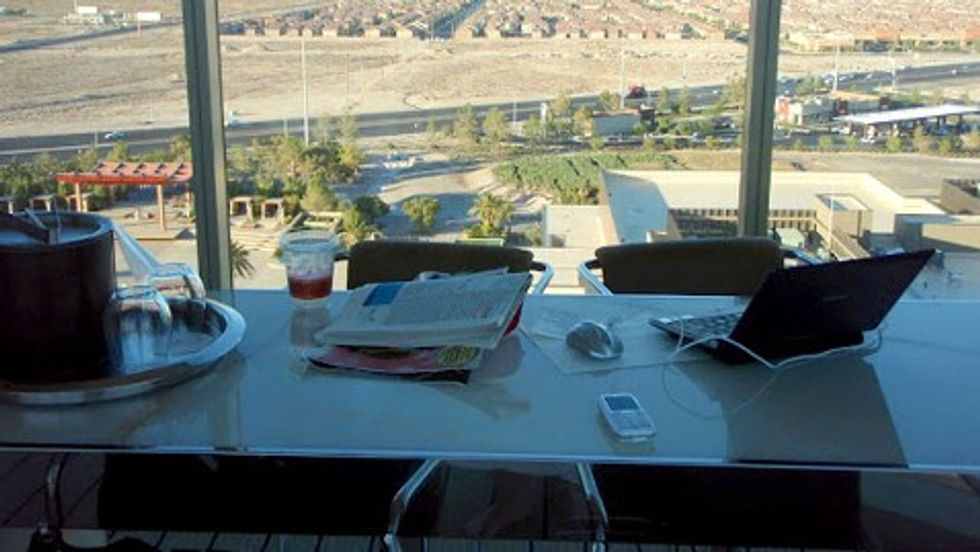 Jeffrey Neely will probably continue to say nothing, but luckily we have heroic Google+, backing up private shit onto the Internet for the world, unbeknownst to most of that world, to say things on his behalf. KANPAI!