Gym Bunny John King And Slick Romancer Kevin Nealon Hang Out In D.C., Sometimes!
News
January 21, 2009 11:23 AM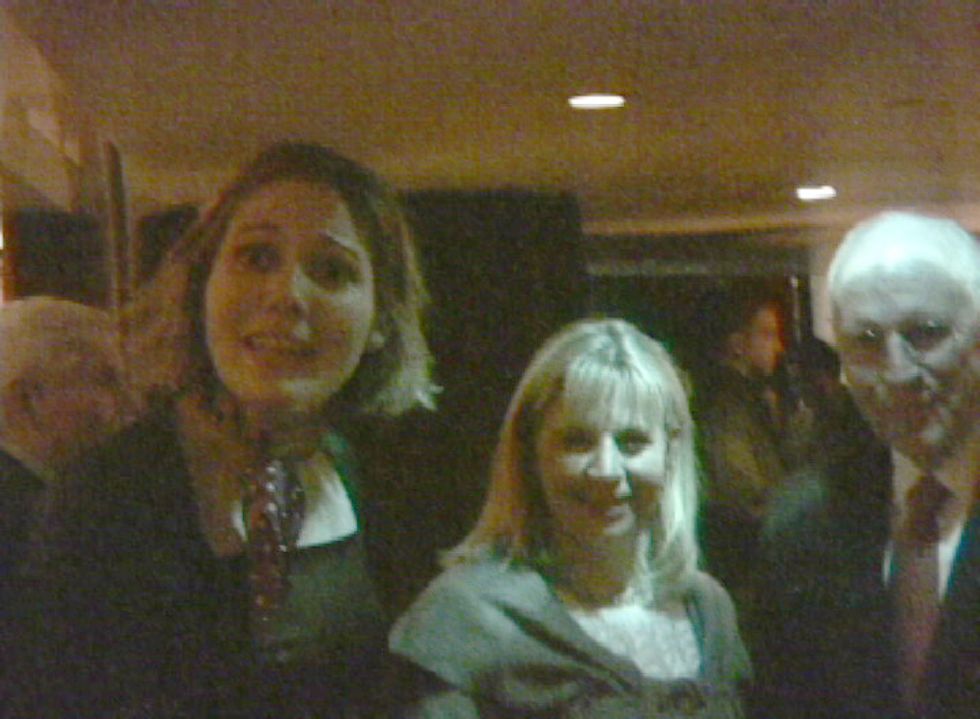 Now that Dick Cheney has been literally wheeled out of Washington on a stretcher, who will we blurrily photograph molesting young maidens in distress? That is a question that only you, the reader, can answer. Send us your sightings/sexy candid camera-phone pics of vaguely famous people misbehaving around town for our famous and sporadically produced feature, "Wonk'd." A handful of Wonkette readers recently spotted DC celebs in such unlikely places as the gym, and in "makeup trailers" (!). After the jump, sightings of a couple of news people and also aWeeds star and maybe even President Oprah Winfrey herself, eating her feelings at Starbucks later today!
---
Saw Olbermann's bff Chris Cillizza of the Washington Post standing around outside of the MSNBC makeup trailer on the national mall tonight. Also, Karen Tumulty (I think it was her, at least) at Constitution Ave and 9th street NW. She definitely looked like she has had some facial (!!!!) injections as she looked much younger than on the teevee. ALSO, MSNBC appears to be broadcasting in a studio surrounded by bullet proof glass.
Apparently CNN's John King made a New Year's resolution or something. He's a member of the Capitol Hill Washington Sports Club and last year I saw him maybe 3 times, but I've already seen him there like 4 days in the past two weeks or so. He usually gets there around 9 AM and rides an exercise bike.
I just saw Kevin Nealon in the Town & County bar at the Mayflower. Weeds is a great show and I love him. As a side point, the shithole closed down at 1:30, can the Mayflower really not afford that extra $100 to stay open late, I mean honestly. He was totally going to nail an anonymous blond about 15 years younger than him.
AND MOST EXCITINGLY, A MESSAGE FROM THIS VERY MORNING: "reports are Oprah is to be at the Starbucks on the north side of Dupont Circle at some point today."
UPDATE: Karen Tumulty herself writes to clarify! "Don't think this was me," she says, "But now you have me all paranoid about how old I must be looking on TV."
Seen somebody "famous for D.C." doing whatever people do out in public? Send us your sighting report — and a cell-phone pic if you managed to snap one — to tips@wonkette.com, with the subject line Wonk'd.