Half-Smoke Brunch At Ben's Next Door
News
July 24, 2009 02:02 PM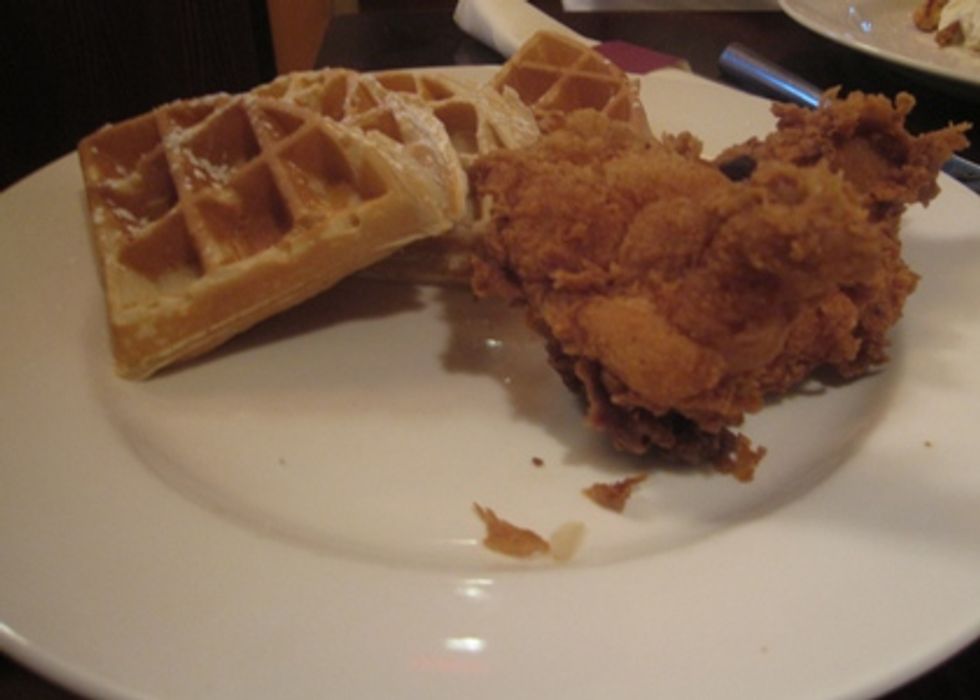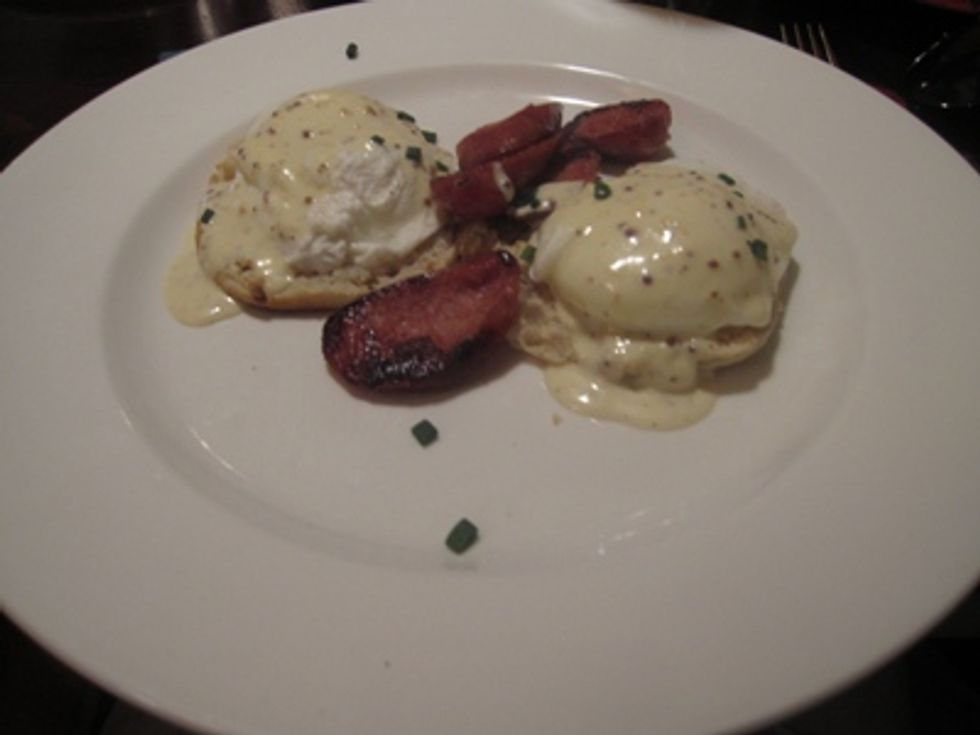 Everyone in DC loves Ben's Chili Bowl, the U Street landmark known for its half-smokes, mediocre chili, long lines and politician sightings. This past year, Ben's opened up Next Door next door, an upscale bar and restaurant that serves generally delicious southern food in an attractive setting, but with bad service.
---
The brunch menu features a small assortment of inventive interpretations of Southern brunch cuisine. The best dishes are the Half-smoke Benedict and (of course) the fried chicken and waffles. The benedict featured two excellent poached eggs atop english muffins with an herb hollandaise. Next to the eggs were sliced half-smokes grilled to just barely charred (for those not familiar, they are half beef, half pork sausages).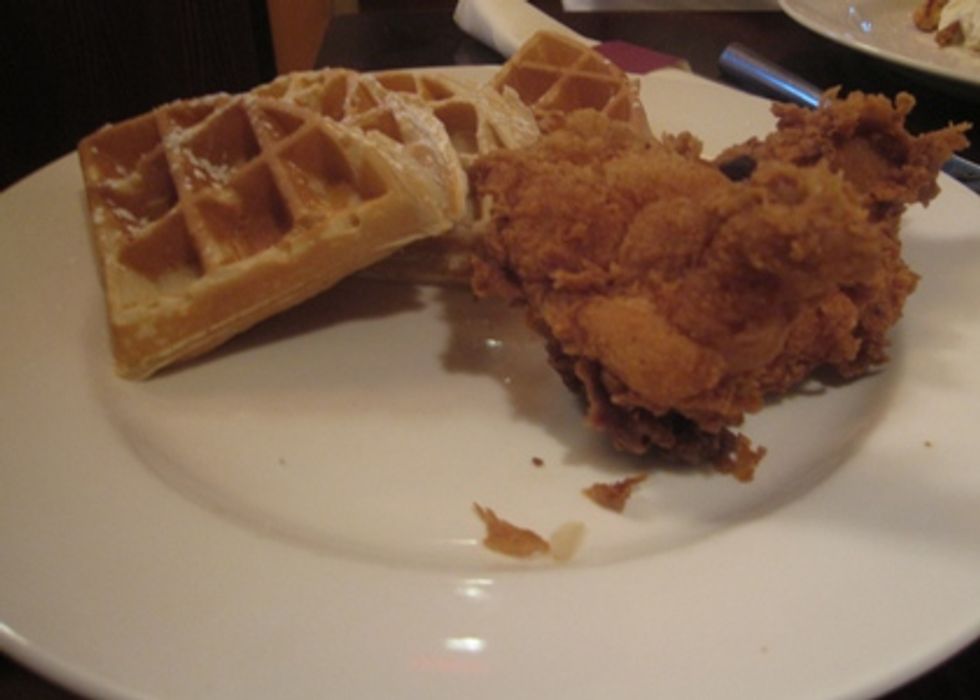 Fried chicken and waffles has become a staple in the DC brunch scene and Next Door's creation lives up to the standard set at Marvin and Creme. The chicken was perfectly crisp and spiced, although the waffles were fairly ordinary Belgian varieties. The maple syrup accompaniment was hot, which was a nice touch.
While the food at Next Door is generally well-prepared, all the dishes lack accompaniments -- no potatoes, salad, or fruit come with any of the dishes, which make the entrees look lonely on the plate.
The main detriment to Next Door is that their service is both slow and disorganized. On my last visit, they had inordinate trouble seating my party of five despite a relatively empty restaurant (they ended up moving us twice), and the food took a really long time to come out. Hopefully they will work out those problems.
Next Door, 1211 U St. NW, Washington, DC 20009, (202) 667-8880.