Happy American Recovery and Reinvestment Act Day!
February 14, 2009 03:13 PM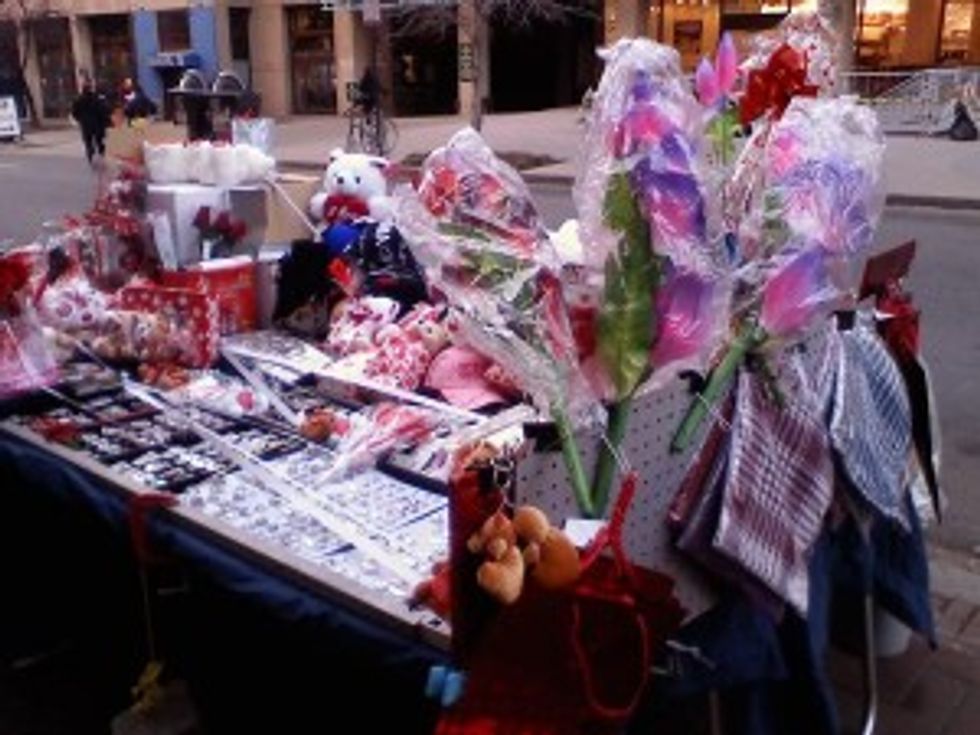 Were you unable to afford a gift for your special someone in honor of thatother holiday today, Valentine's Day? With all the new stimulus money suddenly bouncing around, the lack of funds is no longer a viable cover for forgetfulness. Luckily, DC's street vendors are more than happy to help. You can pick up your last-minute roses, pink bears, and, um, Obama pins outside any metro stop, all day!