Happy Birthday, Mr. Yogato!
News
June 25, 2009 01:10 PM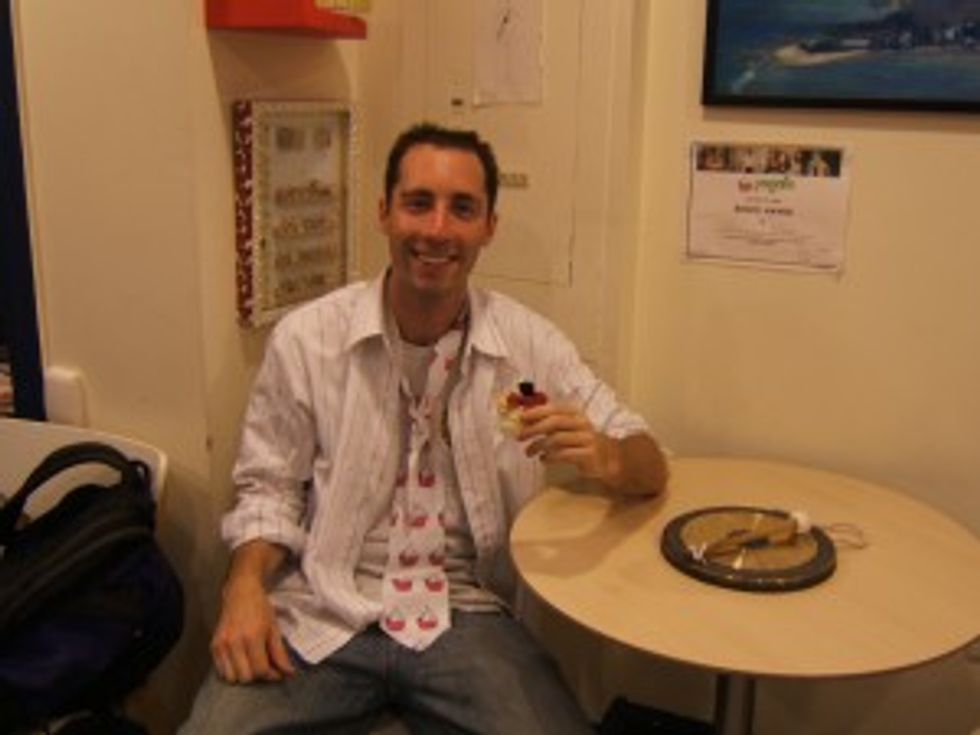 With everyone in disbelief that an ugly Republican governor was able to bang a hot Argentinean woman, it's important that we focus on the good that still exists in the world. Namely, the first birthday of DC's best and most fun frozen yogurt shop, Mr. Yogato. To celebrate turning one, they are hosting an EIGHT HOUR birthday party this Saturday, June 27. There will be face painting, balloon animals, trivia, lots and lots of frozen yogurt, and even discounts for Wonkabout readers!
---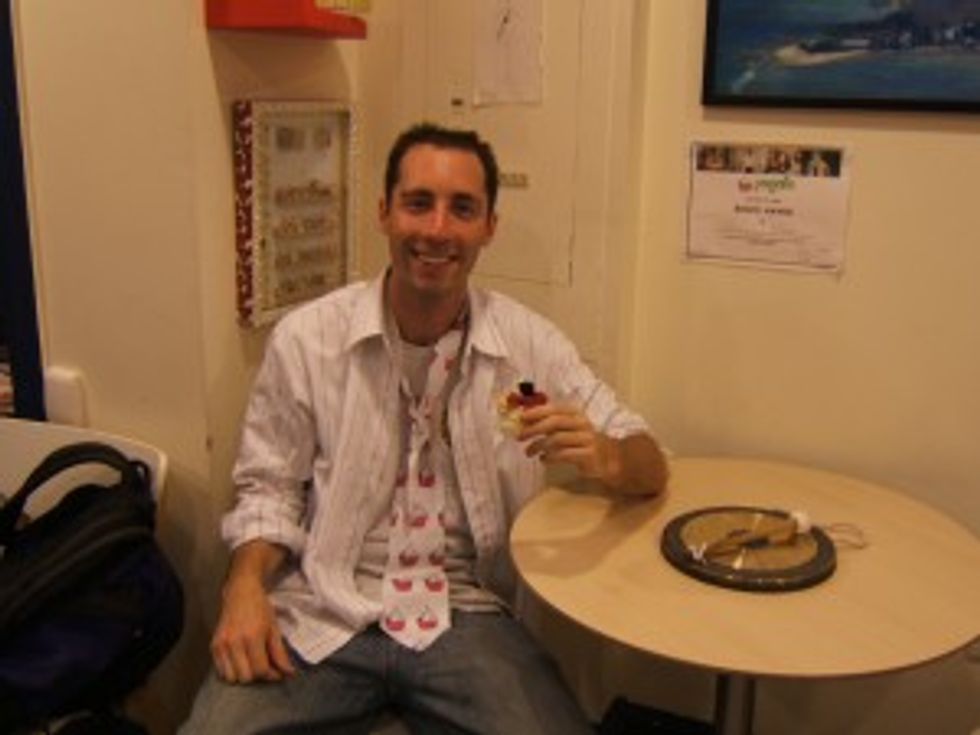 In case you're not familiar with Mr. Yogato, here's the story: Steve (that's him in his Yogato tie) owns the store, and he also happens to be a rocket scientist, seriously. He decided that if DC were ever to be a city worthy of statehood and lenient gun laws, it would need a frozen yogurt shop. So he opened one.  But instead of making it super postmodern wannabe East Village like Tangysweet, with their odd, useless table-like things that jet out of the wall, or obsessing over making it so healthy that the yogurt could cure Pig AIDS, he made it fun.
The store has colorful murals and games. There are trivia questions for discounts (if you answer correctly), and have fun toppings like gushers and toasted Eggo mini waffles. They even have FREE toppings including sprinkles, chocolate syrup, olive oil, and bacon bits. Yes, bacon bits.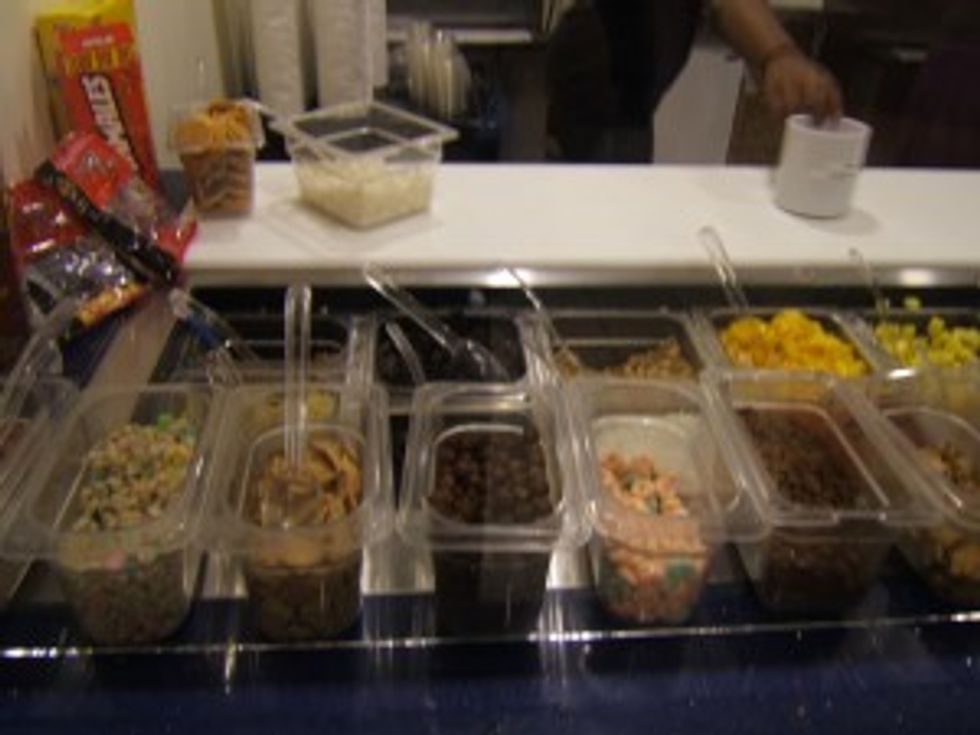 The birthday celebration starts Saturday at 1PM with Yogato crafts followed by Yogato Idol, a happy birthday to Yogato singing contest. The Yogato-olympics, which start at 3PM, feature Seinfeld trivia, a water balloon toss, and 15 minutes dedicated to "marshmallow stuff" (Steve did warn that the festivities get less and less G-rated as the day goes on). The formal birthday celebration begins at 8PM, and includes an A Capella concert and a reunion of everyone -- and there are 23 of them -- who ate Mr. Yogato straight for 30 days. (You can do it too, and they'll even name a flavor after you, if you succeed.)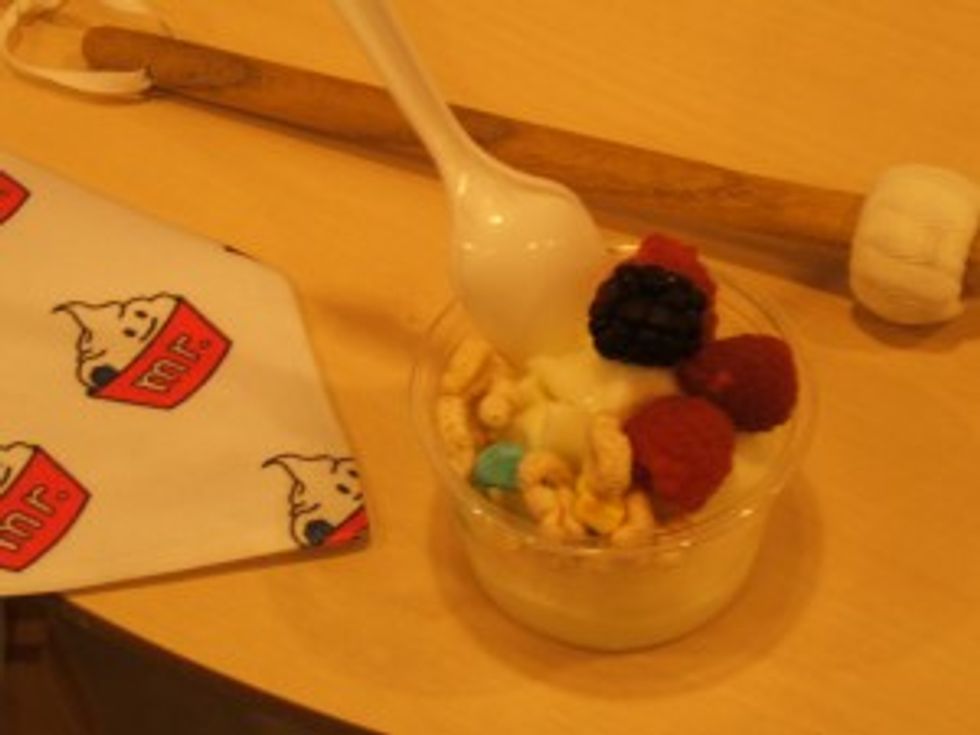 In a city where not even the first black president can get rid of unnecessary evil, there's something really refreshing about how genuine and silly Mr. Yogato is. Oh, and any time you go from now until Sunday and say "Wonkabout WUVS Wogato" as if you were a five year old with a lisp, you'll get 10% off your yogurt. Don't say we never do anything nice for you!
Mr. Yogato, 1515 17th Street NW, Washington, DC 20036 202-629-3531.