'Hastert Legacy' Strangled In Its Crib
News
February 03, 2010 09:59 AM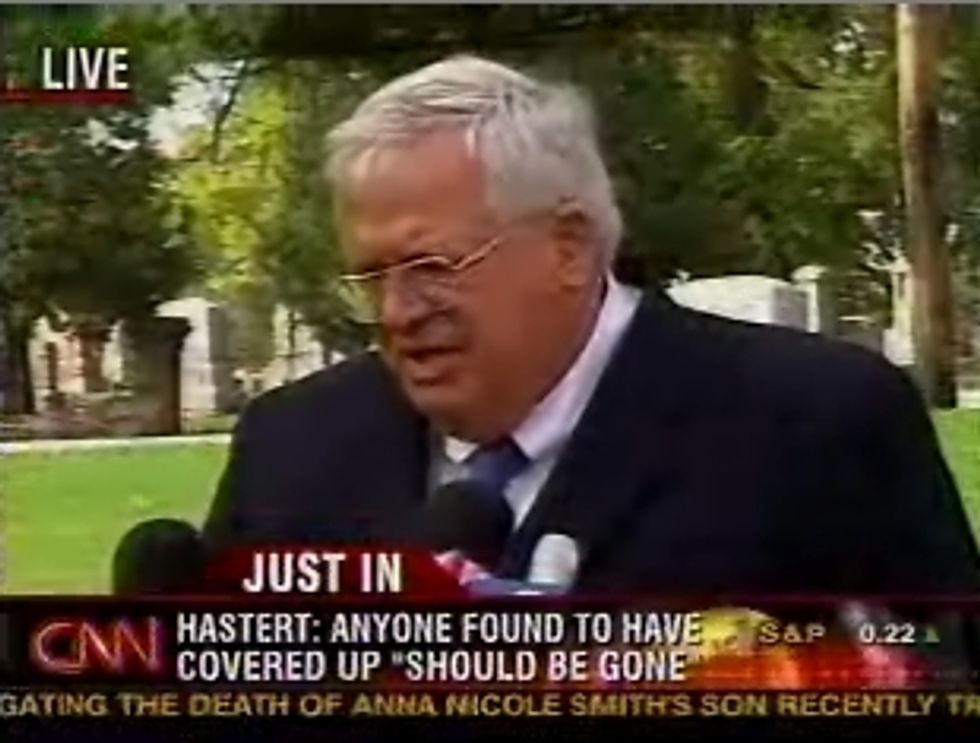 Dennis Hastert, you remember this comically repellent monster? Once he was a Speaker of the House, and then he resigned to go work in George W. Bush'ssecret cryogenics laboratory where he toils to this day trying to make the Earth's largest dildo out of recycled human organs. Anyway, Hastert has a son who wanted to run for Congress, but now he can't, because he lost in the GOP primary yesterday.
---
When Denny Hastert resigned from Congress in the wake of the whole "Mark Foley sent dirty text messages to teenaged boys because of alcoholism" scandal, a Democrat won his seat in a special election. Denny's son, Ethan, wanted to defeat that Democrat, maybe for Honor?
Illinois state Sen. Randy Hultgren has defeated attorney Ethan Hastert in the race to face Rep. Bill Foster (D-Ill.).

Hultgren's win Tuesday came at the expense of the Hastert legacy. Ethan Hastert is the son of former House Speaker Dennis Hastert (R-Ill.), who resigned the seat in 2008 before Foster won it in a special election. He was favored heading into Tuesday.
Two funniest words in the English language: "Hastert legacy."
Hultgren upends Hastert [The Hill]