Heat Up From The Inside With This Sweet, Savory Acorn Squash Soup!
Culture
December 17, 2016 02:30 PM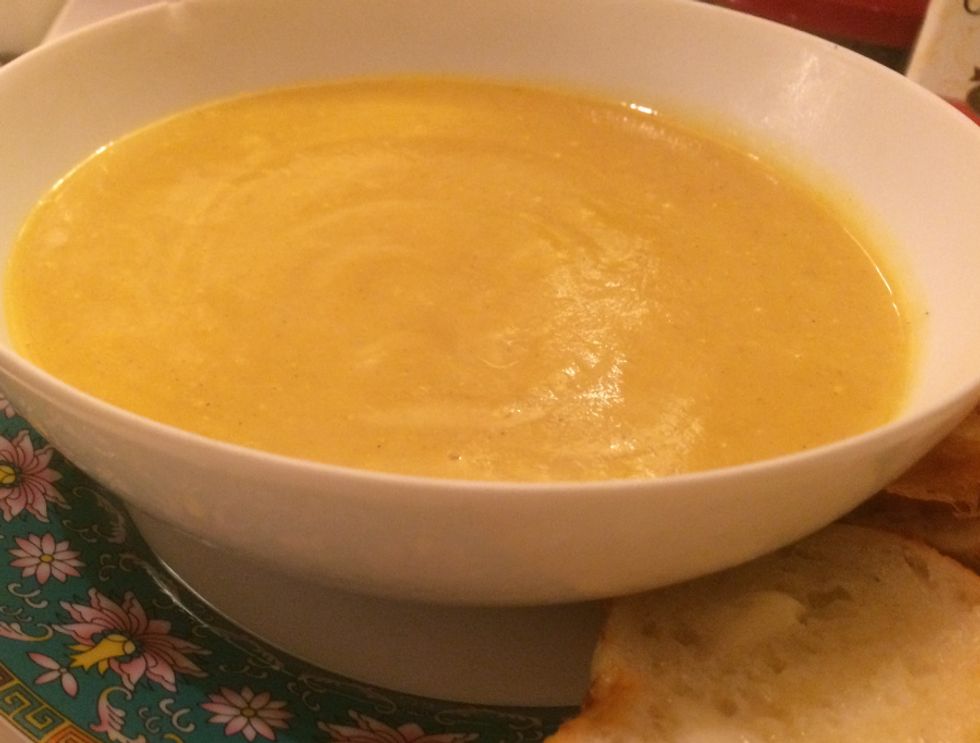 We're only a week out from D-Day of the War on Christmas Season 2016, and everybody's getting ready to break out their best culinary chops in an exhausting, though satisfying, weekend of entertaining and being entertained. (Didn't we have enough of this a month ago?) As if the cooking isn't enough, we all have to finish shopping, then there's flitting to and fro for parties, and dealing with extended family, if any of us needs more stress on top of considering the Historic Event scheduled for the 20th of next month.
---
With all THAT going on, we need our other meals to be simple, savory and soothing. No intimidating lists of ingredients, no fancy techniques. No need to show off, nothing to brag about. Just good food. Shared, hopefully without fanfare, with close family and friends. Not that there's a difference between the two.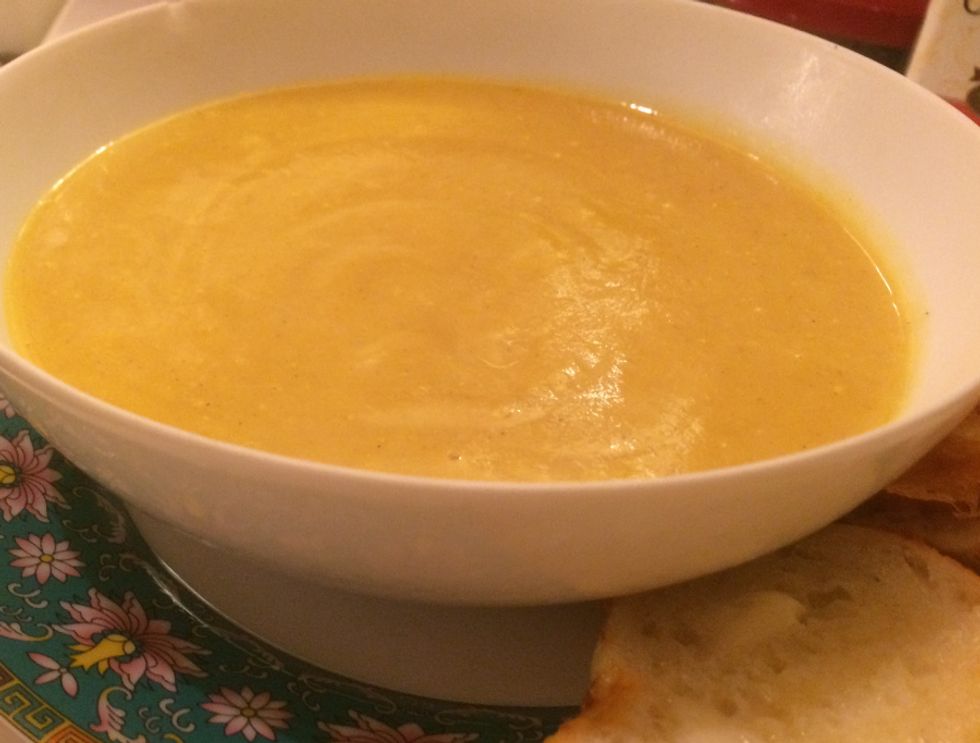 Soup for you!
That's what I have for you this week. Something for those nights you just want to relax with a nice warm meal to wrap yourself around. Well, there's no soup for you until you hit the kitchen and make this awesome
SILKY SMOOTH ACORN SQUASH SOUP
Serves 4 - 6
Level of Difficulty: 1.5/5
Time: 15 minutes prep, 1.5 hours cooking, 1.75 hours total
Drinkage: Mulled Cider. Repeat as needed.
WHAT YOU NEED!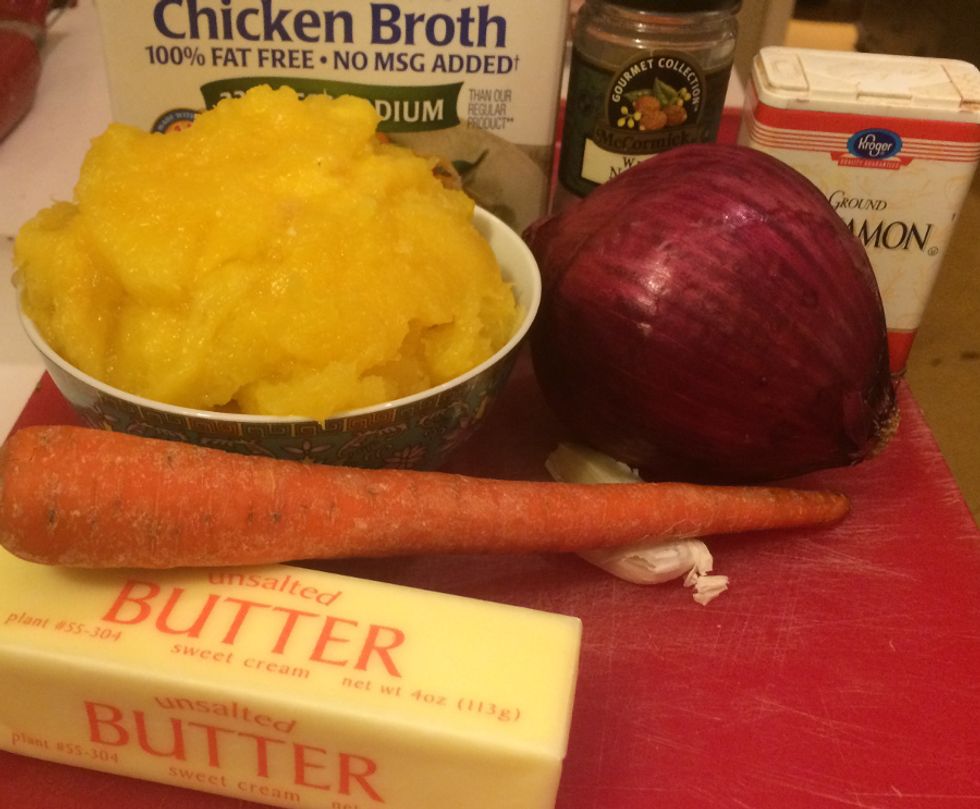 Yes . You . CAN!
2 acorn squash
3 Tbls butter
1 large onion, chopped
1 large carrot, peeled and chopped
1 clove garlic, minced
3 1/2 cups chicken stock
1/4 cup half & half
1/2 tsp ground nutmeg
1/2 tsp ground cinnamon
1/8 tsp Cayenne Pepper (optional)
salt & pepper, to taste
Cutting board, big knife, little knife, peeler, measuring cup/spoons. One decent sized pot. Some other stuff, probably. What? You thought I knew what I was doing?
WHAT TO DO WITH WHAT YOU NEED: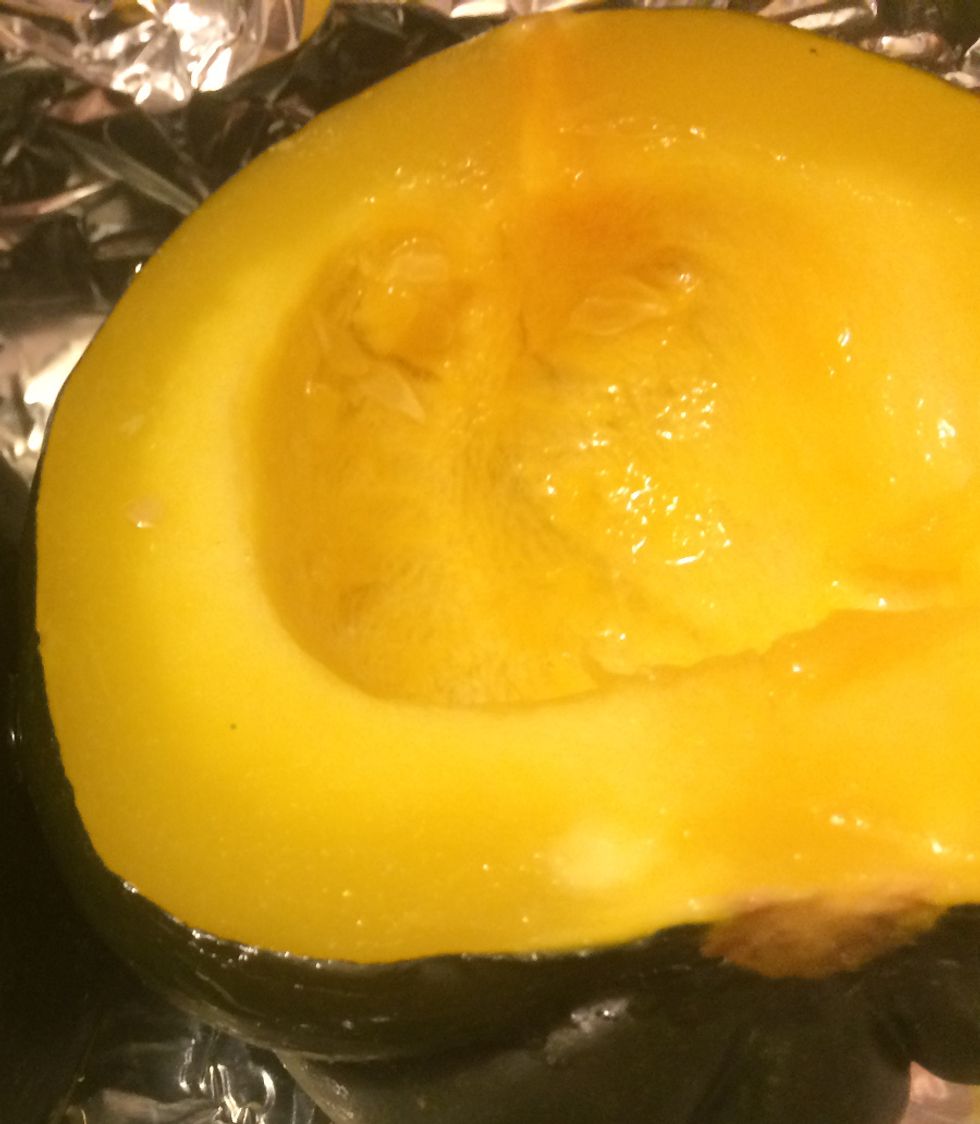 That's what I'm talking about!
Preheat oven to 400 F (200C).
Cut squash in half, scoop out and discard seeds.
Place, cut side down, in a baking dish.
Add about 1/2 inch water to baking dish.
Bake about 45 minutes, until easily pierced with a fork/toothpick.
Remove from oven, allow to cool until squash can be handled.
Scoop squash out of skin & into bowl.
Melt butter in pot over medium-high.
Add onion, carrot & garlic, cook until soft, 5 -7 minutes.
Pour in chicken stock & add the squash.
Bring to a high simmer and cook for 20 minutes, stirring ocassionally.
Working in batches, fill stand blender NO MORE THAN half full. Cover and hold down lid, pulse to blend, then run on high to puree the mixture.
Return blended soup to pot, bring back to simmer.
Stir in Half and Half, nutmeg, cinnamon and Cayenne Pepper; season with salt and pepper. Thin with water or more half and half, if needed.
Go ahead, drool a bit in anticipation. You just made something perfect for a cold winter day: a bit sweet from the squash, a bit savory (maybe even spicy, if you up the spices a bit) from the nutmeg, cinnamon and cayenne pepper. This will warm you from the inside!
Ladle into bowls. If desired, dust lightly with nutmeg. Serve with a warm, crusty bread and mulled cider, then take a nap.
By the fireplace.
You earned it.