Here's One for the Cinephiles, and the Furries
March 25, 2009 07:20 PM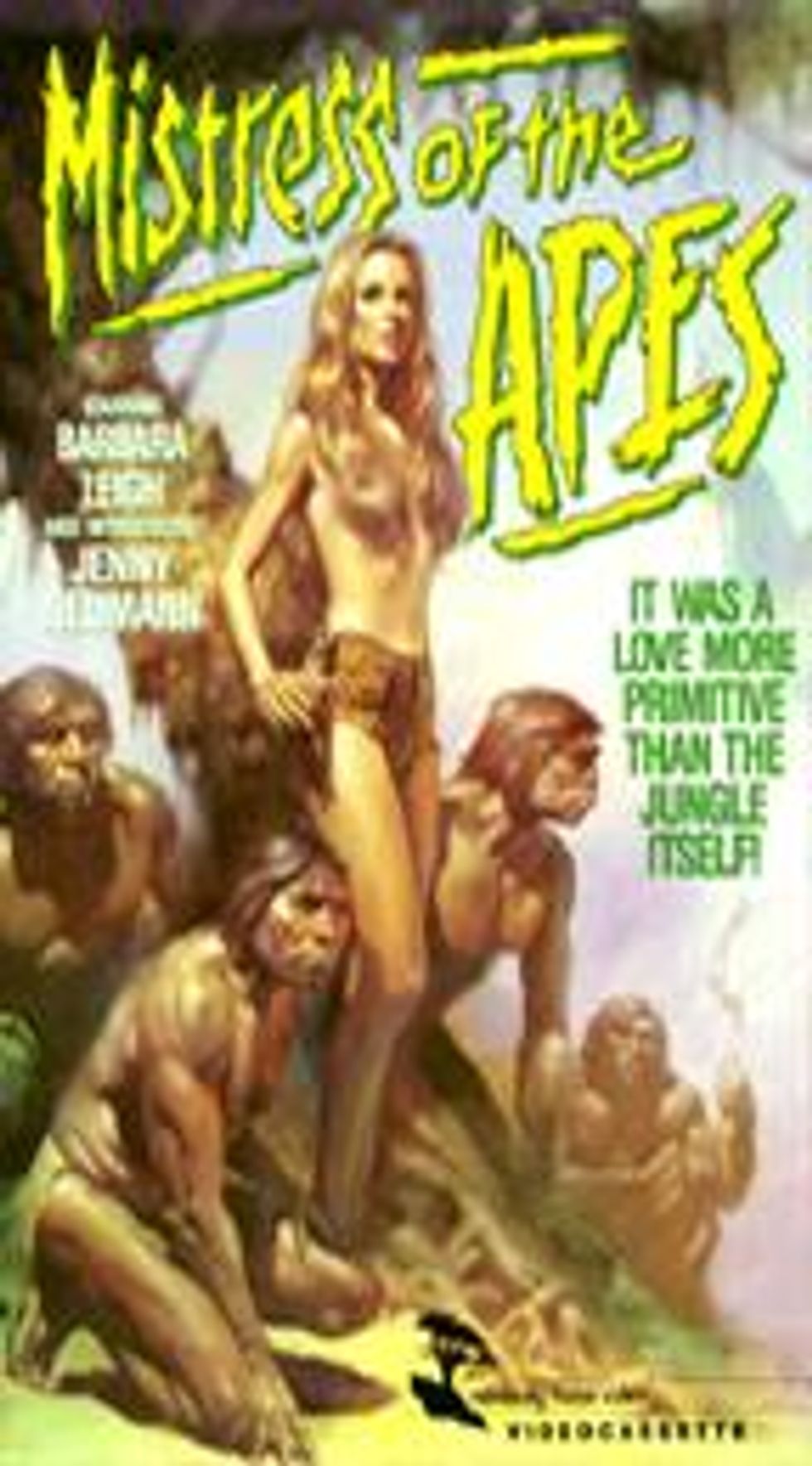 Last time we checked in with the Warehouse, they were luring the easily jail-baited out on the town bythrowing a "high school party." Tonight, they're giving the same treatment to the Furries with their screening of Mistress of the Apes, a film about a woman who finds love in a clan of ape men.
---
The film is one in a series sponsored by the Washington Psychotronic Film Society, which prides itself on extending the shelf lives of offbeat or obscure films -- and Mistress of the Apes is certainly that. The 1979 film, which shares a director with such classics as Curse of the Swamp Creature and Zontar: The Thing from Venus Two, has a scant presence on even the internet. Two reviews, out of a grand total of five on IMDB, lament the fact that it does not portray humans actually having sex with animals. As disappointing as THAT is, the movie almost certainly does contain bad dialogue, low-tech special effects, and all the makings of a "so bad it's good" cheesefest.
The film starts at 8PM and a $2 donation is suggested. If you like the idea of obscure films but aren't so much into ape-love, next week's film is dark comedy about "a car that runs on human blood." Sweet!
Mistress of the Apes, 8PM, $2 donation suggeste. [Warehouse]